This product is listed here: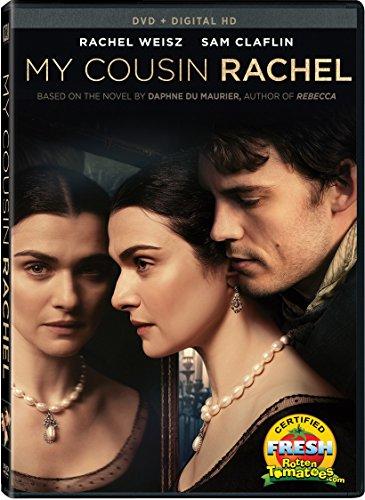 My Cousin Rachel DVD: 2018's Top Romance Movie
If you know someone that loves drama, thrillers, and romance, then My Cousin Rachel is the perfect movie for them! Based on the 1951 novel by Daphne du Maurier, and directed by Roger Michell, the movie features Rachel Weisz, Sam Claflin and Iain Glen in a gripping thriller romance that will have viewers' attention all the way up to the end!
The film follows the storyline of a young Englishman's plot for revenge against his late cousin's wife. Following a letter in which his cousin describes his fear and suspicions about his wife, Rachel (Rachel Weisz), and his later death, Philip (Sam Claflin) decides to confront Rachel as the murderer. However, after spending time with her he begins to have an obsession for her. Others warn him against her but he just can't leave because of her beguiling charms. But is he really in love or is something much more sinister going on?
Detailed information about My Cousin Rachel DVD: 2018's Top Romance Movie
My Cousin Rachel is a masterful suspense brought on by the excellent cinematography and wonderfully tension filled acting. The storyline is full of psychological twists that will have you wondering if Rachel really is evil or if she's just misjudged. The movie stays true to the novel and, although, a little less dark than the book, the movie still retains that mysterious Gothic element that plagues the whole story.