This product is listed here: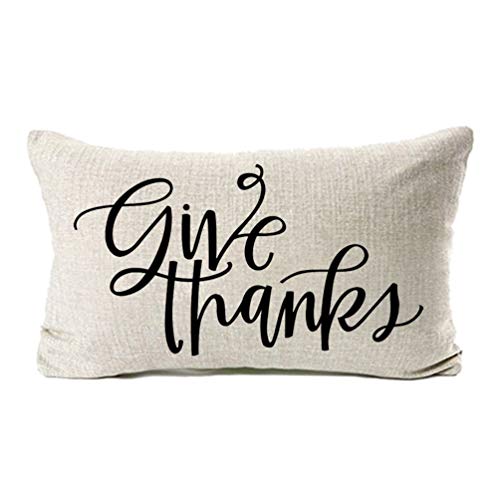 Thanksgiving Throw Pillow Cover
November is usually that time of the year when we reflect on all the things and people we are grateful for. It's the perfect time to come together as family and friends and show each other how grateful we are to be connected in whichever way.
It might not be a gift holiday like Christmas, but we still take time to shower our loved ones with kind words, most often accompanied by a small token as a symbol of appreciation.
You could be thankful for anyone. It could be your parents, your siblings, co-workers, your kid's teacher who put lots of effort and time nurturing your kid or even your boss for seeing your worth at your workplace.
Whoever it is, we are here to make sure they get a memorable Thanksgiving gift from you that will show them just how grateful you are to be in their lives.
Who wouldn't be delighted to receive this lovely throw pillow cover by MFGNEH?
Detailed information about Thanksgiving Throw Pillow Cover
The good thing about pillow covers is that they are such an easy way to spruce up your décor instantly and inexpensively.
They make a home feel lived, and there is no better way to make your space feel homelier than to show everyone who comes over that you are thankful to have them. This cushion cover will always express your feelings to your guests.
Overall, this is a lovely case made of high-quality soft cotton linen. This fabric is soft and will certainly make the pillow feel soft and cuddly. Linen also has a natural appeal because it's cool and crispy, and it becomes softer with use.
WHY WE LIKE IT?
Made of 100% soft cotton linen fabric
It features a lovely print to honor Thanksgiving
Great for home décor
The case has a zipper
It's safe to machine wash
WHY WE dont LIKE IT?
No inserts included
What we love about this product
We have so much to be thankful for, and this pillow cover will always remind the recipient of that. Printed boldly with the words "Give Thanks," this pillowcase will always spread positive vibes wherever it's used.