This product is listed here: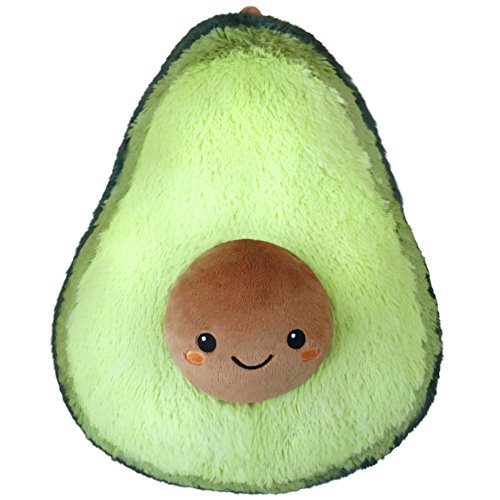 Squishable Comfort Food Avocado Plush
There is just something about avocado that makes it a super fruit and so irresistible! Perhaps it's the way it makes everything tasty, rich and creamy or may be the healthy nourishing fats that do so many good things to our bodies; it still remains one of the most loved fruit.
The obsession for avocados is everywhere, and unlike other trends, avocado-mania is here to stay.
And because it's so mushy and delicious, and insanely popular, someone decided that this tasty fruity shouldn't just be a fruit. If it works as comfort food for a vast majority of people, then it can as well comfort you as a squishable avocado plush toy! Yes, you heard, right!
And right here with us is an extra soft avocado plush toy for that avocado obsessed person in your life. The perfect addition to your unusual gifts list!
Detailed information about Squishable Comfort Food Avocado Plush
That softness can only be compared to this stuffed plush toy. Its averagely huge and will always suffice for those extra cuddles on chilly evenings at home.
It is extra soft and squishable, just like the fruit it represents. The seed, unlike the one you will find in a real avocado, it is velvety and soft to touch.
What more, it has a smiley face that is so inviting and seems to be the perfect toy calling you to squish and cuddle it all the time.
WHY WE LIKE IT?
Soft, velvety and cuddly
Perfectly sized for cuddling
Made of quality materials and excellent construction
WHY WE dont LIKE IT?
None
What we love about this product
There is no denying that avocados are extra and that they are so satisfying. You only need to squeeze it a bit, to know that it's ripe!