This product is listed here: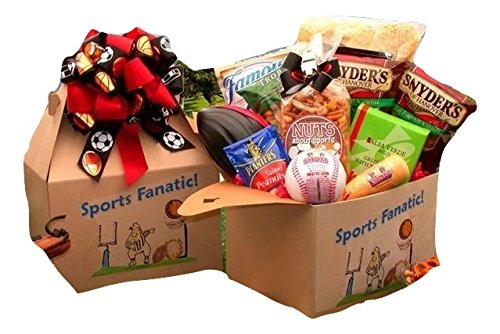 For the Sport Lover – Gift Box
As always, when getting a gift for your loved ones, you ought to consider their hobbies and interests. This is to ensure you get something they will like and enjoy keeping. More so, if you want to impress them, you should consider getting an item that matches what they love doing most. If they love reading, a book will do. If they love playing instruments, then a music guide would be an appropriate gift. What they love would get them going an extra mile to find something they can relate to regarding their favorite sport. This gift box is designed for the sports lovers and would be a lovely surprise gift for your sporty friends.
Detailed information about For the Sport Lover – Gift Box
The gift box comes with a mix of treats for your buddy to enjoy. Each treat has a label representing the particular sport. The package also has a clear label, "sports fanatic!" which speaks of the content from the moment they receive the gift. It comes ready to gift your loved ones with a beautiful ribbon tying up the top of the box.