This product is listed here: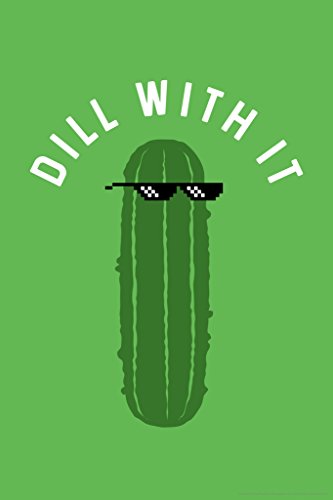 Poster Foundry Dill With It Pickle Funny Poster
Decorating space doesn't just means putting up classy pieces of art on the walls, or switching your bulbs with the latest design of chandeliers. It means having an item you can easily relate to and the other people in your space. Some of the most suitable pieces happen to be posters. They are not only easy to find but also simple to customize to your liking. Also, posters allow you to add your style to the original pieces to match and improve your space. If you love dill pickles then why not have this poster from Poster Foundry on one of your kitchen walls? Or get one for a friend that likes dills.
Detailed information about Poster Foundry Dill With It Pickle Funny Poster
The entire piece measures 12 x 18 inches which is a perfect size for both large and small spaces. The image is officially licensed, and the graphics will suit any space. If you want to hang the poster rather than gluing it on to the wall, you can get a standard 12 x 18 inches frame and fix it in.
The words are permanently printed and do not fade even after a long time. As long as the poster is away from wet surfaces, it can last as long as you have it in your house. If you want an interesting gift for your friend, then this poster will have them laugh every time they see it. It is perfect for the kitchen, living room or any other space you would like.