This product is listed here: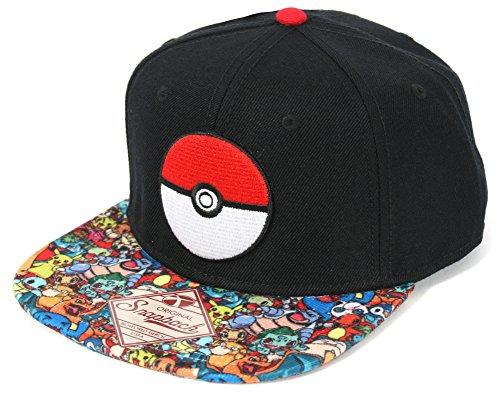 Pokemon Pokeball Sublimated Snapback Hat
Brag about your favorite Pokémon with pride with this cool Pokémon Snapback Cap! If you're looking for a cool gift for the proud Pokémon fanatic in your life, this funny Pokémon Cap Hat will do the job just fine.
Detailed information about Pokemon Pokeball Sublimated Snapback Hat
Give your Pokémon fan this great Pokémon hat which is just so cute you'll fall in love with it. For any Pokémon fan who loves to play with all things Pokémon, it would make a fun yet practical gift choice. They are everywhere which makes it all the more difficult to keep tabs on them all. Thanks to this cool hat from BIOWORLD, you get to see almost all characters of the Pokémon universe.