Our 5 Favorite Wedding Websites for 2023!
last updated:
Apr 11, 2019
1617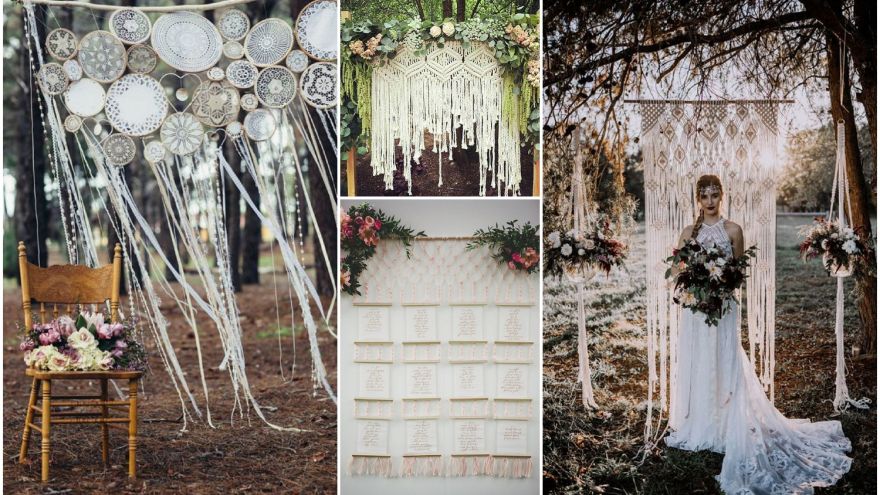 Getting married may be the most exciting thing you ever do- but it can also easily become one of the most stressful and overwhelming things if you aren't careful! There is a lot involved in planning the perfect day – from big details like your venue and dress, down to small things like place cards and who is carrying your marriage license (which is majorly important, but something that is easily forgotten!)
For some, hiring a wedding planner to take care of all the details, both large and small, is a viable option. However, for most of us, affording a full on wedding planner isn't really an option. The average cost of a wedding is already high enough (around $30,000 depending on the study you look at, and depending on where you get married). Adding in an additional expense isn't really an option for many engaged couples.
Good new s- that is perfectly fine! If you are newly engaged (congratulations!!) and are getting started with planning your big day, you do not have to do it on your own. Thankfully, there are plenty of fantastic wedding websites out there that will help you stay organized, give you great ideas, keep you on budget, and so much more.
Here are our favorite wedding websites for 2019 to help you get started.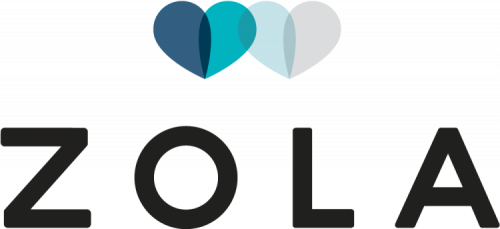 Another one of those wedding details that are often overlooked but that you can't forget to plan is figuring out your wedding registry. Sure, in the movies it might look like a fun afternoon spent at Macys with a scanner selecting all the items you would love to get, but in reality it isn't always that easy! In fact, for most couples, the traditional registry items (such as bedding, a set of china, a blender, etc.) aren't really what they are looking for. You may either already have these items, or simply have other priorities.
Thankfully, that is where Zola comes in! It is our favorite tool for setting up the ultimate wedding registry. You can definitely still register for those more traditional items, but you can also add in less traditional items (also known as, the items you actually really want!) Not only can you register for items, you can also register for things like experiences (say your honeymoon) or even register for a cash fund! No matter what it is you want, you can register for it on Zola.
Even better, your guests can then easily head to your registry and pick out what they would like to get you. They can even decide to pitch in for a larger item thanks to Zola's awesome group gifting feature. After the wedding is over? You can go in and purchase any additional items that weren't bought off your list for 10% off! What's not to love?
Don't stress yourself out on something like your wedding registry. Sign up with Zola and consider it done. You'll be able to cross this item off your worry list quickly, and with knowing that you'll end up with the items and experiences you actually want to get.
When it comes to finding the right wedding vendors, you need to consult WeddingWire. In fact, we recommend that WeddingWire is one of the first places you look once you get engaged. You can easily search their website for both vendors and venues and find plenty of great reviews from couples who have gone through the same thing you are. Search by location to find venues or vendors close to you or at your wedding destination- it couldn't be easier.
We also love the variety of planning tools and lists that WeddingWire has to offer. They've also got a great app so that you can take your to-do lists on the go with you! Input your wedding date and they'll give you an awesome timeline to follow that includes all those details (large and small) that you need to remember. It is a great, free tool that all brides should take advantage of.
Their site also features some budgeting tools as well and a great blog with all sorts of helpful articles on everything from etiquette, to trends, to vacation spots, and more! As you choose your vendors you can place them on your list to keep track. Find a vendor you want to get in touch with? Message them right in WeddingWire and keep track of their responses. Genius!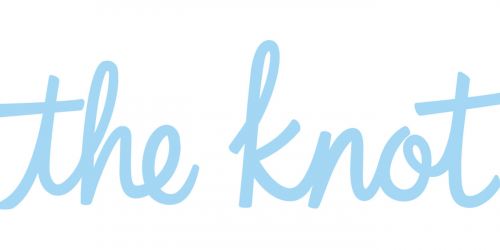 Of course, what wedding website list would be complete without including The Knot? Likely the most well-known wedding website, it continues to land on lists because of how useful it really is. They have such a great set of tools, resources, reviews, and so much more. The Knot can help you find venues, vendors, wedding dresses, accessories, research trends, read reviews, and so much more.
One great feature we love about The Knot is that you can also make your very own wedding website through them! With an easy to use editor and pre-made templates, you can have your site up and running in no time at all. Use your site to share your story of how you met your fiance, how you all got engaged, and any relevant wedding info. Use your site to share where and when the wedding will be, to introduce the wedding party, share local hotel info, link to your registry, and more!
We also love the variety of quizzes that they have that can help you if you don't even know where to begin in terms of the dress you want or style of wedding you want. Do you want something more rustic? Classic? Modern? The Knot can help you decide!

If you are looking for a wedding website to help you find your perfect wedding venue, The Venue Report is the site for you. While other websites include venues as well, The Venue Report is dedicated to finding all possible wedding venues all across the world! If you want a unique venue, this is place to look to try and find it.
Best of all, searching The Venue Report could not be easier. You can easily filter your results based on various parameters you may have- such as location, budget, capacity, and more. Whether you want to see everything possible, or have some requirements you need to filter by, you can do that on The Venue Report. Find detailed info about venues that interest you, and even better, message them directly from the website! This is such an easy, fun way to discover all sorts of wedding venues. The hardest part will be narrowing your list down to just one!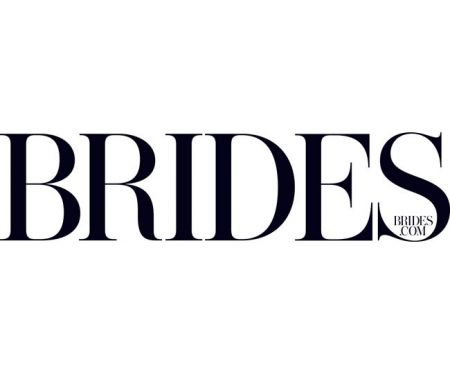 Finally, we absolutely love spending time at Brides. While their magazine has long been a classic choice for newly engaged ladies, their website is filled with even more wedding inspiration that will help guide you towards the wedding of your dreams! This is a great place to go to get all sorts of ideas- from venue ideas, to unique color schemes, dress trends, food options, seriously anything and everything!
We love that their website is broken down into various parts of a wedding you need to plan for, making it easy for you to head to the section you need to get the inspiration you are in search of. Each section is filled with all sorts of useful resources, blog articles, and more that will help you start to put together your vision for your special day.
From inspiration, to reviews of actual vendors, to advice on all those tricky wedding questions (Can you really not invite kids to your wedding? Do you have to have a formal registry? What is the actual rule on inviting a plus one?), Brides is your go-to source for all things wedding.
Wrapping Up
If you are newly engaged and are starting to get overwhelmed with planning, don't panic! Instead, consult these awesome wedding websites and you'll quickly start to get organized and start forming a perfect plan for your big day. From sites for inspiration, to lists of real vendors, to a registry planner, and so much more, there are plenty of wedding websites out there to help you every step of the way.
You don't have to (and shouldn't) do this alone! Make the planning process an enjoyable one by heading to these sites for help. Happy planning!
Pin for later