A Party Planning Checklist You Can Use For any Party You are Organizing
last updated:
Nov 26, 2018
3021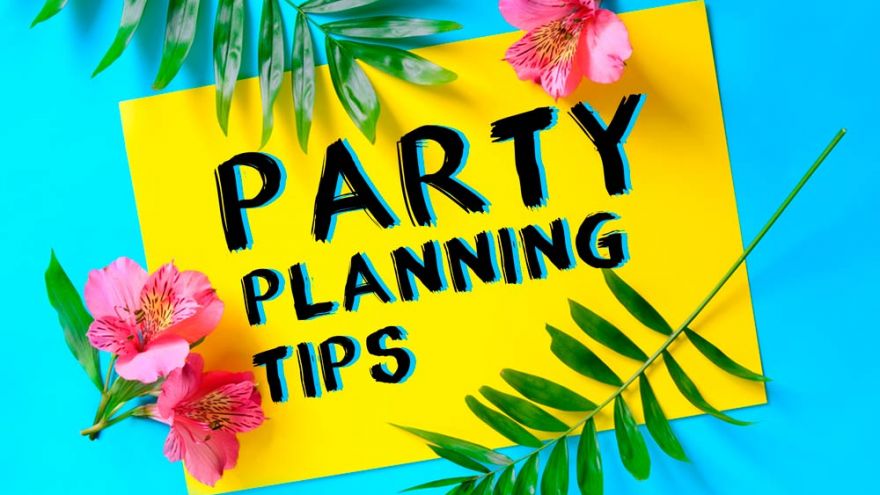 It's party season! From Thanksgiving, to Christmas, to New Years, there are so many reasons to celebrate! If you are in the festive spirit and ready to get together with friends and family, why not host your own party?
If you are in the habit of attending parties all season long, why not host one yourself this year? Or, if you are used to hosting each year, are you looking to make your life a little bit easier? Let's face it- hosting a party can be difficult! Plenty of people avoid it all together because they feel it is too much work. Is that how you feel? Do you only host once in a while because it stresses you out too much? You aren't alone!
Thankfully, there are plenty of solutions to make party planning a breeze. Whether you are a seasoned professional or thinking about taking the first step into hosting, you can pull off a perfect party with just a little bit of help!
One of the best things you can do to plan the perfect party is- plan. If you're thinking, isn't that obvious? Yes, it is, but many people fail to plan properly. In particular, using an actual planning checklist can help you make sure you don't forget anything – from the big details, down to all the smallest of details that add up to make for a great gathering.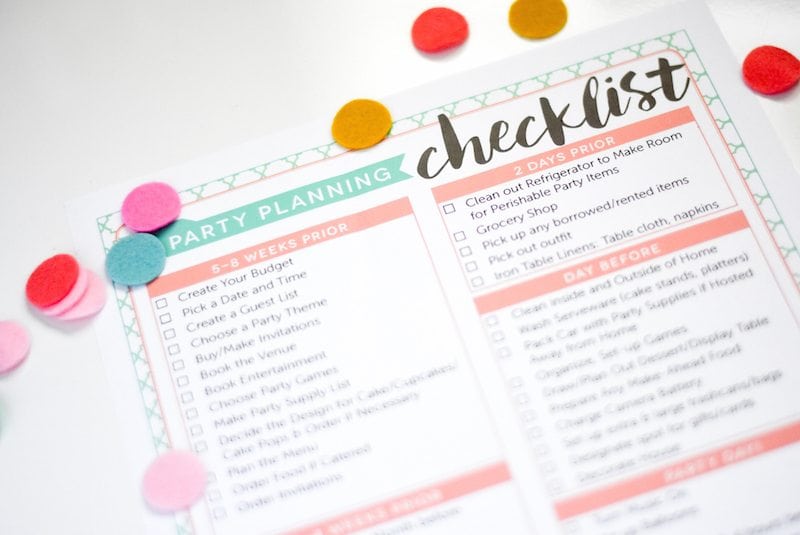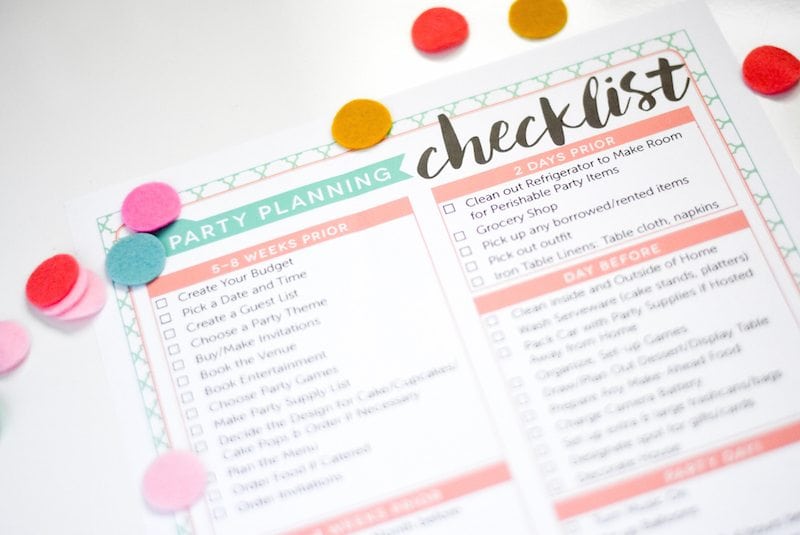 From the timeline, to the guest list, the decor, music, the food, there is a lot to keep up with when it comes to planning a party. Take some of the pressure off yourself by following a solid planning checklist that will keep you on track and help you remember everything!
Better yet, we have come up with the perfect party planning checklist that you can use for any party you are planning! All you need to do is consult this list and you will be well on your way to your best party yet!
Even if this is your first time hosting, this list will help make everything go smoothly. After all, just because you are hosting, you should enjoy yourself too! This list will help make that happen.
The Ultimate Party Planning Checklist
Phase I Planning: 1-2 Months Before Party
What's the theme/reason of the party?
What day is the party?
What time is the party?
Where is the party taking place?
Determine your budget (this is important and will help guide you with the rest of your planning!)
How many people are you inviting (start with just a general number)
What are you planning to serve? (You don't need specifics at this point, just an idea- a full dinner? Just snacks? Drinks?)
Phase II Planning: 3 Weeks-1 Month Before Party
Create your actual guest list (and consider if you will offer plus ones or not- that impacts your final number!)
Create and send your invites (this can be formal on paper, or just a text or email invite)
Pick your menu (consider any dietary restrictions based on your guest list)
Plan your decor
Make your shopping list (and we suggest breaking it down by store- one place for food, another for decor, etc.)
Consider if you need to purchase or rent any larger items (tables, chairs, linens, etc.) and place the order if required.
Phase III Planning: 2-3 Weeks Before Party
Plan your cooking/decorating schedule (can some items be made in advance? When can you start setting up decorations if you are renting out a venue? When do you need to start cooking the day of the party?) The more specific you make this schedule, the smoother things will go.
Plan the layout of your party (where will food be set up? Where will people sit?)
Plan your music (consider creating a playlist on your phone and the day of the party hook it up to a portable speaker)
Create any personalized party decor or favors (for example- place cards to have if you are having a sit down dinner)
Phase IV Planning: 1 Week Before Party
Confirm final guest count – follow up with any guests who have not alerted you if they are coming or not
Purchase food/drink items that will not spoil (snacks, alcohol, etc.)
Confirm delivery of any rental items like tables or chairs
Phase V Planning: 2-3 Days Before Party
Purchase remaining food items
Begin prepping menu items that can be made in advance
Begin setup if the party is at your house
Alert guests of address of party and of the parking situation (can they park in the street, at a neighbor's house?)
Begin cleaning house, especially in area where guests will be
Phase VI Planning: Day of the Party!
Set your table and finish placing any other decorations
Chill beverages- beer or wine, soda, etc.
Complete final cleaning for party
Begin cooking according to your schedule you determined earlier
Get yourself ready
Start your playlist shortly before first guests arrive
Enjoy your party!
Wrapping Up
No matter what type of party you are planning, you can use this ultimate checklist to help it run smoothly! By taking the time to plan things out in advance you are sure to stay organized and actually able to enjoy the party the day of.
Are you in charge of hosting Christmas this year? Planning a New Years Eve party? Let the fun begin- it's time to start planning! Happy Holidays!
Pin for later