The 5 Beauty Shopping Sites to Raid During Black Friday
last updated:
Jul 01, 2019
2565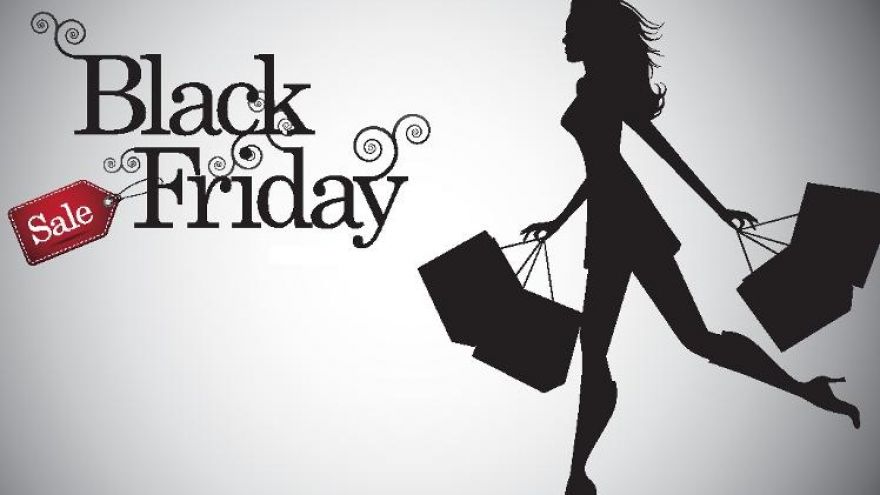 If you're waiting for the best time to get your holiday money together for sales, you're undoubtedly going to want to wait for Black Friday. Aside from getting TVs, home furnishings, and clothing at obscenely discounted prices, you can also take advantage of beauty products. There's nothing better than being able to supply yourself with enough foundation, eye shadow, mascara, and eye liner to last you through the next year, and all for an agreeable price.
With that being said, there are some beauty sites that offer better discounts than others and getting prepared for when Black Friday deals are available online helps to make sure you get the best picks. Below are the top 5 beauty sites to look out for this upcoming holiday season.
As a high end retailer, you're probably quite aware of how expensive beauty products can be from Nordstrom, but with the help of their Black Friday sales you can get up to 70% off of phenomenal brands. Although the items might be priced slightly higher than at competing beauty websites, you'll surely get your money's worth on exclusive brands that aren't available elsewhere.
Another great deal to look out for at Nordstrom is their free gift deal. With every minimum purchase, customers are able to choose from over 80 different free beauty gifts that are included with your order.
As per the Black Friday sales available last year, these were a few of the most popular items that were discounted:
As another great beauty site that deals in exclusive brands that you typically wouldn't find at generic retailers such as Sephora or Ulta, B-Glowing had a ton of Black Friday sales last year. One of the largest advantages to their sales were that they were on every single purchase, instead of individual items as shoppers were given 20% off of any $50 (or more) purchase.
On top of the 20% that you would be able to save, you were also given a free bundle of products (up to $65 in value) with every order. All you had to do was input a promotional code in order for the discounts to be applied to your cart. In the event that you were looking for even deeper sales, they had a variety of different brand offers such as 30% off $75+ NuFace orders.
A few of the most notable brand deals included:
Instead of focusing primarily on specific brand offers, Beauty Bridge helped to make shopping for the perfect makeup and skincare items far simpler by offering a total of 25% off of their entire website. Every single purchase, regardless of what was included in your cart, would be discounted by 25%. They also have relatively affordable prices on all of their beauty products, so you were able to save a significant chunk of change on brands such as:
bareMinerals
Cane + Austin
Baby Foot
Patchology
Surely as their sales last year were impressive, to say the least, they will be offering phenomenal sales for this upcoming Black Friday as well.
If you're in the market for some beauty products, clothing items, and home décor all in one, be sure to visit ASOS as they are an all inclusive online site that has everything you could be looking for. One of the best things about ASOS is they consistently have some of the greatest merchandise, including beauty brands.
Shoppers in both the United States and Canada were able to take advantage of their 30% off of the entire site with the use of a promotional code. In the UK, ASOS was offering 20% off their entire site and both sales ran until the end of November.
When it comes to beauty, ASOS certainly doesn't fall short when compared to other top retailers as you were able to save on stellar brands including:
No matter how you look at it, Amazon is easily one of the world's top retailers because not only do they carry brands that you would be able to find in-store and from top tier retail locations, but also at reasonable prices. Similar to every other year with Black Friday sales, Amazon impressed us with their innovative ways to save. With every $50+ luxury beauty purchase, customers would receive $25 Amazon credit to use on a future purchase.
Another interesting component of their sale was that it lasted until the beginning of December, giving shoppers the perfect amount of time to get any beauty-related Christmas presents for essentially half of their retail price. A couple of the most interesting products you could have saved on were:
There's nothing more exciting than anticipating the great winter sales you'll be able to use to your advantage this upcoming holiday season. With hundreds of different beauty stores online, you'll surely be able to get enough savings when it comes to stocking up for the whole year. Especially as this list only included 5 of the best online stores!
In order to make sure that you're getting access to the deals before everything sells out, visit your favorite beauty websites and sign up for their mailing lists. When Black Friday sales quickly approach, you'll receive emails about potential discounts you can use to your advantage. This way, you can be ready once the sales begin and get your hands on some of the most luxurious and illustrious beauty brands at a fraction of the cost.
Pin for later