Baby Registry Checklist Must-Haves!
last updated:
Apr 06, 2019
1823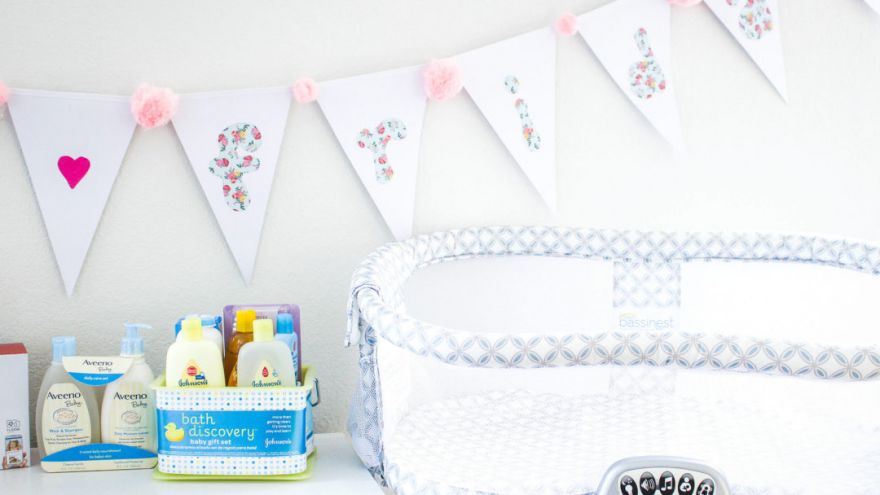 As an expecting parent, there are plenty of things that you need to think about ranging from setting up a nursery to planning a baby shower and one of the most important parts of a shower is your baby registry. First-time parents always find that it's very difficult to come up with a list of things that they will need as soon as their bundle of joy arrives, especially if there are plenty of items that you're interested in receiving as gifts.
With the help of this guide, you'll be well on your way to knowing exactly what to ask for when you're putting your baby registry together.
1. Car Seat
By far, the most important thing that you should consider adding to your registry is a car seat, especially if you've had your eye on a model that is relatively affordable and incredibly safe for your baby. If you drive, you're going to want to have the flexibility of being able to bring your newborn with you absolutely everywhere, ranging from the grocery store to visiting family.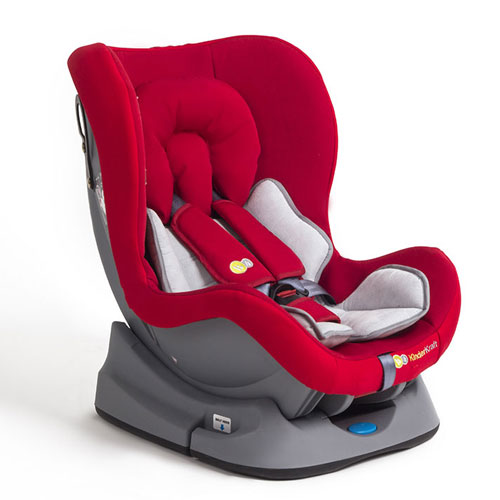 There are hundreds of different car seats on the market, some of which are more affordable than others. When it comes to a registry, you're going to want to find a price point that is agreeable without compromising on the imperative safety features of your child's car seat.
2. Stroller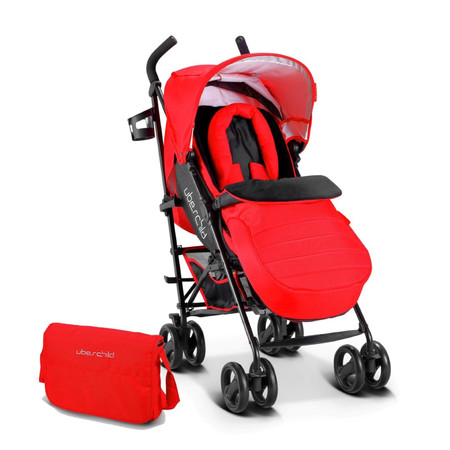 Equally as important as a car seat, strollers give you the versatility of getting your baby out into the real world without having to carry them absolutely everywhere. Plus, for moms who are rather into fitness, you're going to want something that you can use to help get your body moving after you've given birth. With all of the strollers on the market, make sure that you're finding a model that gives you the most amount of convenience and ease of use for various activities. In fact, you might find that adding two different strollers, one for casual walks, and a more compact one for everyday errands, can be quite beneficial.
3. Baby Monitor
Aside from the peace of mind you'll experience from having a baby monitor, they are essential items to ensure that your baby is safe during its naptime and while they are sleeping at night. Even if you're sleeping in the same room as your newborn, having a baby monitor gives you the ability to determine whether they need to be soothed or if they're simply trying to get comfortable while going to bed.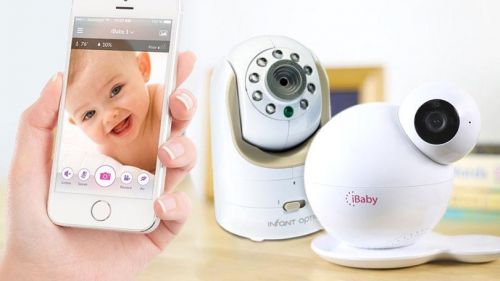 It's always best to choose a monitor that has an abundance of features that will give you complete control over monitoring your baby at all times. For example, you may want to find one that has a temperature monitor to keep you apprised of the temperature in your baby's room. It's also great to have a model that gives you a two-way talk option to where you can gently soothe your baby with your voice if they start to get a little fussy.
4. Baby First Aid Kit/Items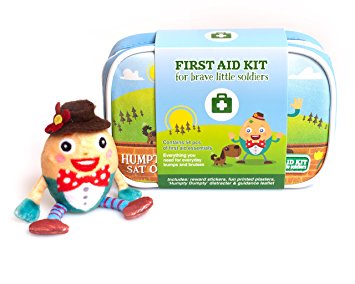 Babies can be unpredictable and as they grow, you're going to be responsible for making sure they're taken care of in every way possible. Baby first aid kids are different from your traditional idea of a first aid kit, as they'll have important tools such as nail clippers and thermometers rather than Band-Aids and antibacterial solution. If you're unable to find a first aid kit that you like, you can add the individual items to your registry so they're easy for your guests to buy.
5. Crib Bedding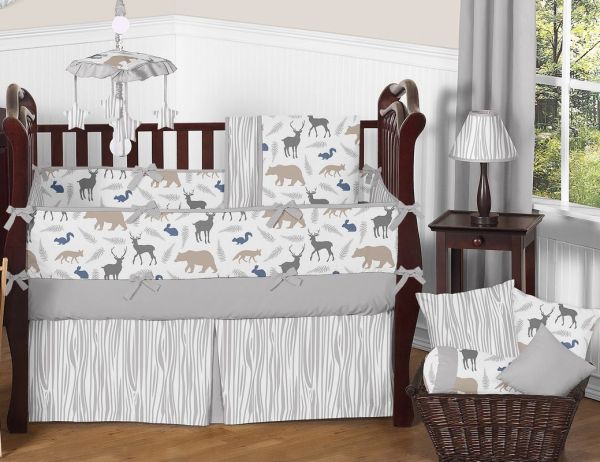 In the event that you've purchased all of the furniture that you need for your nursery, adding bedding and other accessories to your baby registry can be a phenomenal option, especially if you know the décor/design scheme of your nursery. Many parents forget about crib bedding when in fact, it's an incredibly important thing to have as you can never predict if your baby's crib is going to get dirty throughout the weeks.
Some of the most important crib linens and accessories include:
Fitted crib sheets
Crib bedding sets
Protector pads
Crib mattress
Crib blankets
6. Sound Machines
It's important to remember that babies are surely not as developed as adult human beings and although you might find that it's very easy for you to fall asleep at night, it might not be the same for your child. Some babies don't like the sound of complete silence while they're sleeping and others might wake up when exposed to sounds such as traffic or sirens.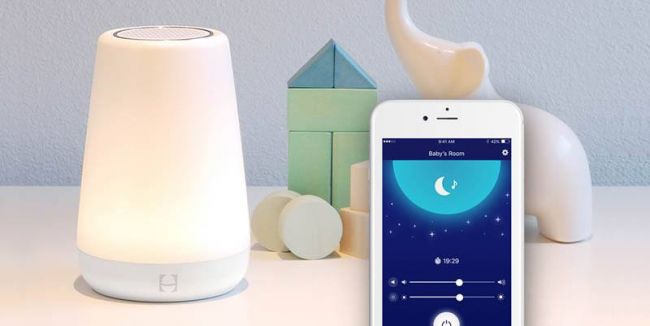 With the help of a sound machine, you can create a soothing environment for your baby that will gently ease them into sleep without having to rock them. It's also a phenomenal way to encourage self-soothing while your baby is falling asleep during their naps or at the end of the day. You might even find that you'll want to buy a sound machine for yourself, especially as they are incredibly peaceful and create the ideal environment for resting.
7. Travel Cribs and Bassinets
Being able to travel with everything you'll need to spend the night at a friend's or family member's house can be incredibly convenient, especially as it's unrealistic to assume that your loved ones will have a full nursery available for you to use. In the event that there's bad weather after a family dinner or if you're simply too tired to drive home, with a travel crib and bassinet, your baby will have a safe and comfortable place to sleep until you're able to head back home.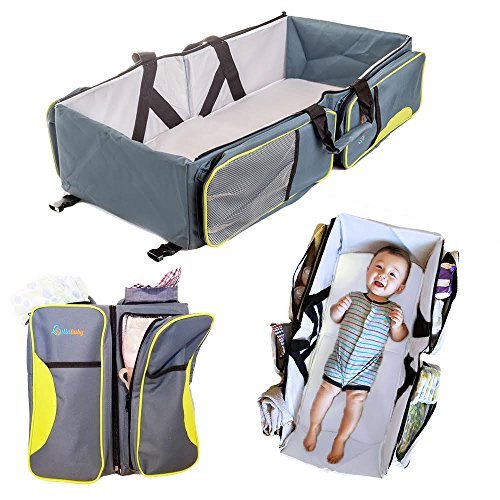 It's also important to remember that these pieces of furniture are phenomenal if a loved one is babysitting your newborn while you and your significant other take some time to yourselves.
When it comes to choosing the ideal items for your baby registry, there are hundreds of things to choose from which can be slightly overwhelming. However, as long as you focus on items that will help to make your life easier and more convenient, you'll know exactly what you should be adding to the list. If all else fails, you can also opt for more generic things such as diapers, baby clothes, and receiving blankets.
Pin for later