This product is listed here: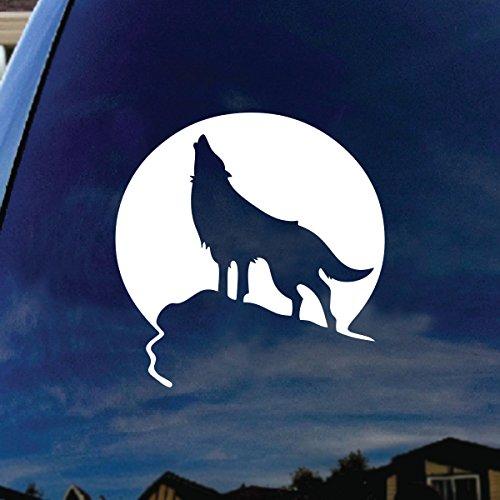 Moon Car Window Vinyl Decal Sticker
When looking for a unique gift idea, it goes without saying that the budget has to play the significant part. But, it is not always expensive and flashy finding something that will stand out. On this note, there is a selection of simple gifts that are hardly seen but surely impress. And, as far as gifting is concerned, the car deserves some love as well. This howling wolf moon decal sticker from So Cool Design is the real example of getting a gift for the car. It works well as a gift for your friends and family.
Detailed information about Moon Car Window Vinyl Decal Sticker
This sticker would look good on any kind of window without a doubt. The default color comes in white which remains transparent to the background. There are, of course, other colors to choose from and all of them will look great on the windows. These stickers would make an amazing gift for anyone who loves customizing their car. It can be purchased for a friend or a family member too. The sticker is not too big and it will fit most windows. The best part about this design is the detailed outline in the image.