This product is listed here: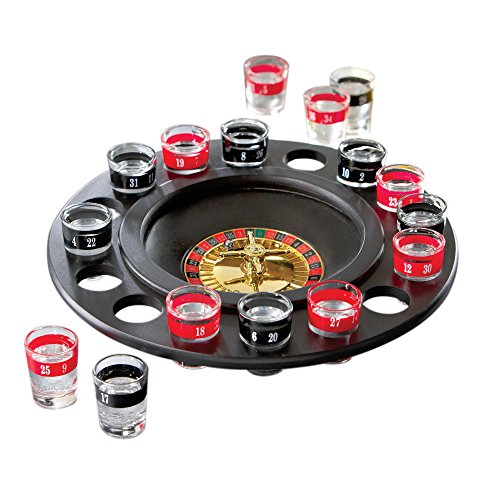 Shot Glass Roulette Drinking Game Fully Reviewed
Games at a party ought to involve beer and other drinks to make it even more memorable. There are many games, but each has its style and motive. It depends on the group that's participating as some of these can get crazy.
One of the games that will drive buddies crazy happens to be this Game Night Shot Glass Roulette Drinking Game. It will indeed spice up moments and create memories with friends. It can be a lovely gift regardless of the occasion.
Detailed information about Shot Glass Roulette Drinking Game Fully Reviewed
The Roulette game allows the players to spin the wheel which holds the shot glasses. The wheel has 16 slots that fit 16 shot glasses. The glasses are numbered which twists the game. Also included are two metal balls also to be part of the game. The game works by spinning the wheel whereby participants can start enjoying the shots.
As much as many would think this as a competing game, it does get the energy up with a group of friends. It is interesting to play and makes drinking even more exciting. Friends will no longer have to sit and stare at each other as they drink. This is enough reason to keep up with the drinking spirit.