This product is listed here: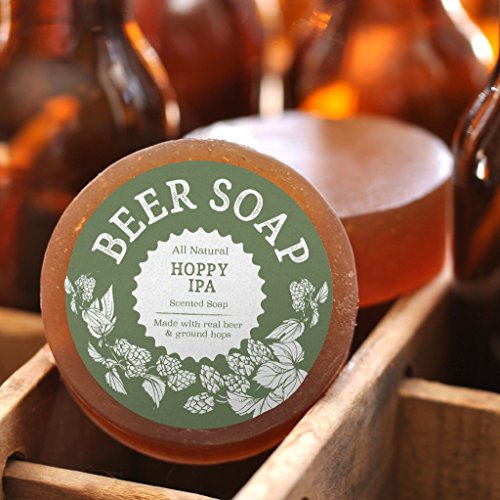 Beer Soap (Hoppy IPA) – All Natural + Made in USA
The number of items you could get as gifts for a beer lover is uncountable. But, like other gifts, it has to be useful to the recipients. Think of getting a beer theme t-shirt, a beer mug or simply beer itself. All these are great options but do not beat this particular gift.
So, what does the soap contain? This bar has all natural ingredients to ensure the skin is safe from chemical treatments and cleansers. It consists of orange peels, crushed oats, and real hops. Beer is known to be rich in vitamins and antioxidants which make it an active agent in the soap. It acts as the treatment base for the soap giving the skin the nourishment it needs.
Detailed information about Beer Soap (Hoppy IPA) – All Natural + Made in USA
Most people would think now that the soap is made of beer, it would stink. Well, this is not the case as this soap has a spicy, sweet and fruity scent to it. Again, all ingredients are natural which ensures the nest in the quality. The soap is perfect for beer lovers as well as those that would love to try a variety of soaps.