How to Make a Birthday Card: The Supplies You Will Need and Some of Our Best Ideas!
last updated:
Nov 04, 2020
4330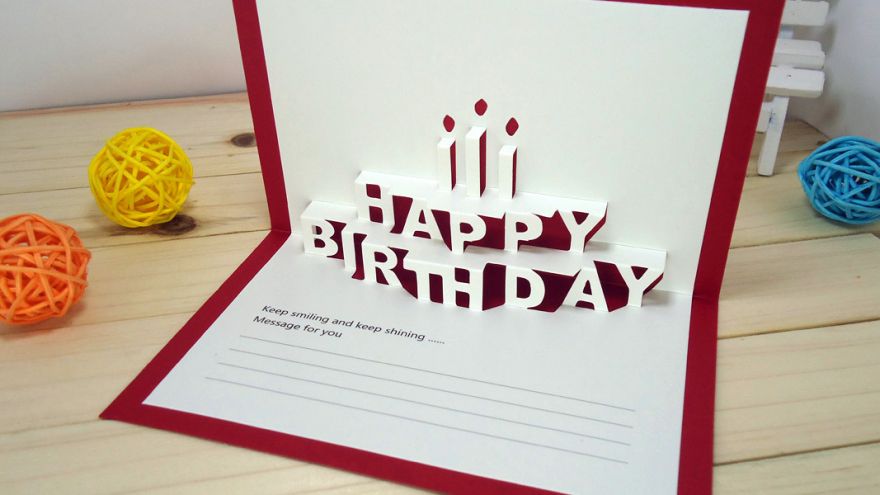 Creating birthday cards can be an exciting job for you and your kids, especially if you're someone who prefers to create personalized gifts rather than relying on premade cards that you can buy from the store. Hand making your very own birthday cards is much simpler than you might think and it is also far more affordable than buying a high-quality card every time a friend or family member's birthday arises. With the help of this guide, you'll know exactly what supplies to get when it comes to crafting phenomenal cards as well as design tips!
1. Blank Birthday Cards
The first thing you're going to need to get your hands on is a stack of blank birthday cards that you can design however you desire. Unlike traditional blank cards that have designs on the front but are blank inside, these cards are entirely blank, which gives you plenty of options in terms of decorating.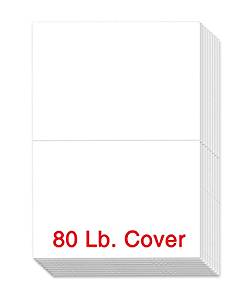 One of the main benefits to these birthday cards is they are already pre-folded and ready to be used when crafting a beautiful personalized birthday card. Also, they are 216 gsm cardstock which offers a high quality textured finish that is easy to draw on and is also printer-compatible.
Design Tip: Our favorite modern birthday card idea is to use crafting tape along the edges of the outside of your blank birthday card to create a brilliant banner and then relying on highly pigmented markers to write a simple "Happy Birthday" on the front with a beautiful message inside.
2. Metallic Marker Pens
No matter what type of design you're going for, you're going to want to have a wide assortment of marker pens or traditional markers, such as these metallic ones. Compared to pencil crayons, pastels, or regular crayons, markers are easier to control and with the high-quality paper, you won't have to worry about colors bleeding or fading.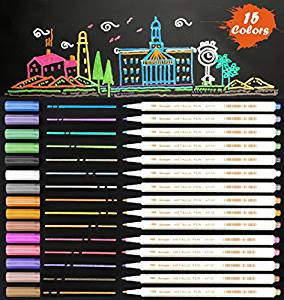 In this marker kit, you'll receive 15 different colors with fine tips that are easy to use for delicate dealing and smooth filling. The pigment is quite impressive as every color is opaque and the ink is non-toxic, water-based, and permanent, which means you won't need to worry about shaking to activate the ink.
Design tip: The world is your oyster with these phenomenal metallic marker pens, as they give you more than enough options when it comes to creating unique and extrinsic designs. No matter if you want to use them for drawing imagery or writing on the inside of the card, the options are endless.
3. Crafting Tape
Crafting tape has the tendency to take a lot of work out of personalizing gifts, no matter if it's for wrapping or for creating a customized birthday card. This crafting tape comes with a wide assortment of well-wishes ranging from thanking someone for attending your event to wishing a loved one a happy birthday. It also comes in an assortment of colors, so you can choose from a vibrant multicolor design or a more traditional and classic gold print. In every order, you'll receive 4 different bundles of crafting tape, giving you more than enough for hundreds of birthday cards.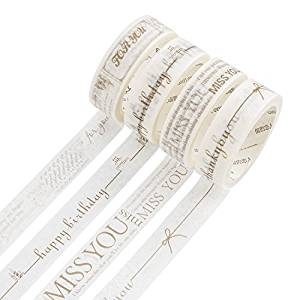 Design tip: Instead of trying to handwrite most of the messages on the birthday card, it's better to take a section of crafting tape and allow it to do the titling for you. Also, it can be a great way to seal the envelope of a birthday card with a heartfelt message that the recipient is sure to appreciate.
4. Sealing Wax Beads
If you want to take the birthday card to a more professional level, there's always the option of using sealing wax beads, which can create a more luxurious and elegant feel than a traditional envelope seal. Sealing wax comes in a wide variety of colors including silver, gold, red, purple, blue, pink, etc. and everything comes in a convenient kit that is ready to use right out of the box.
Not only will you receive the wax for sealing, but you'll also receive a melting spoon and 2 candles.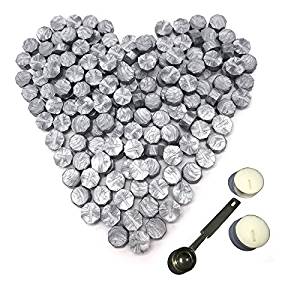 Design tip: For an even more personalized appeal, you can purchase a separate stamp with your initials or a small message that can be used to press the wax into the paper. This is ideal for a high-class birthday party where you'll want to give a loved one a unique way to open their gift.
5. Decorative Scissors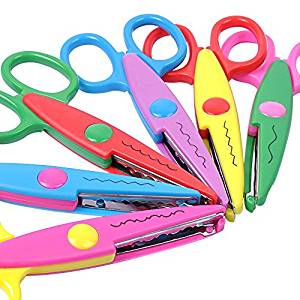 Even though the traditional shape of blank birthday cards might be great for some recipients, if you're making a kid's birthday card, you'll want to elevate the level of fun and excitement when they open their card and decorative scissors could be just what you need. These scissors are entirely kid-friendly and they're also easy for adults to use to create distinctive borders that you might have never seen before.
In your order, you will receive 6 different sets of scissors that have protected razor sharp edges to help make precise cuts without having to worry about the hazards of traditional scissors. Additionally, you'll be able to achieve the perfect design in a single slice with minimal effort.
Design tip: Available in a wide variety of different designs, you can cut different shapes that are to be glued to the card or even cut the edges of the card itself for a funky appeal that you wouldn't be able to find elsewhere.
Final Thoughts
There are numerous ways that you can create your own birthday cards without having to rely on generic designs from big box stores. For every special occasion, you can guarantee that you'll be giving a friend or a family member a card that they are sure to remember and it will certainly be different than the other cards guests bring to the event.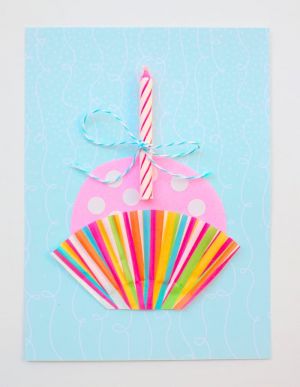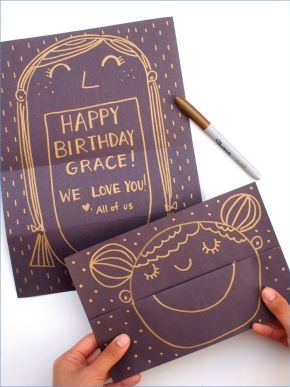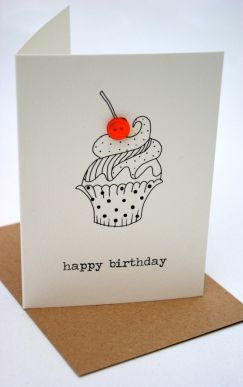 Creating birthday cards takes a little bit of extra time, but they can easily become someone's favorite part of their gift as it's a warming way to show someone that you care and that you put a lot of effort into their gift.
Pin for later