Gift Card Etiquette: What to Write on It?
last updated:
Nov 10, 2020
9636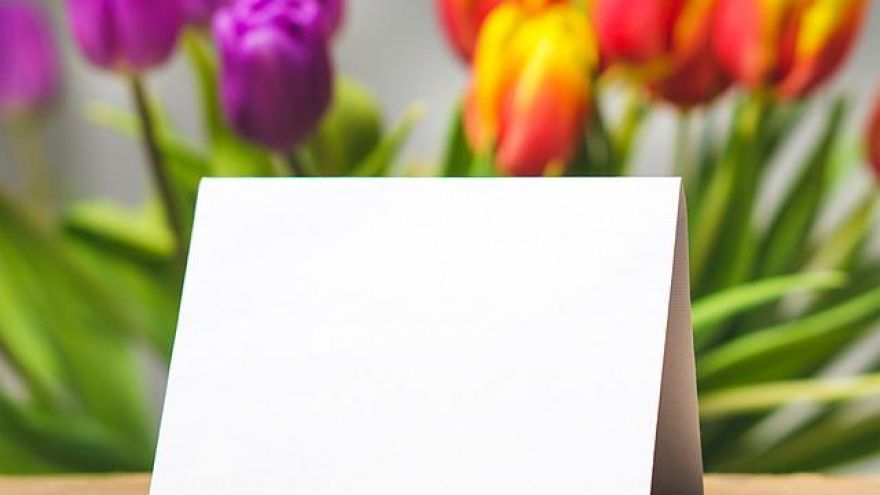 We all have that one person every year that gets the gift card. Not only do you never know what to get them, but how much to give them. Though gift cards seem so impersonal, it is difficult to find someone who doesn't like free money. So if you are feeling guilty about giving out a gift card, think again, it might be one of the only gifts that they will actually use this year.
Not only have you now decided from where and how much to make the gift card, now you have to decide what to write on it. Though writing "Here's your free money, you free loader" or "Don't use all of it at once, fatty", seems tempting, it probably won't bring the most joy to the gift receiver. That and they probably won't be inviting you to anything else anymore. (But I guess it depends on how much the gift card is actually worth).
Now if you actually are trying to make the gift card a thoughtful gift and not make it look like you rushed out last minute while you were also shopping at that store, here are a few tips to follow when preparing to give the gift of a gift card.
Direct the Gift Card from a place.
Whether it is their favorite restaurant, a place that you guys share in common that you love, or their favorite store, be specific and purposeful with your choice. Though money is always great to receive, bank gift cards are a little too impersonal.
Definitely make sure the amount is visible.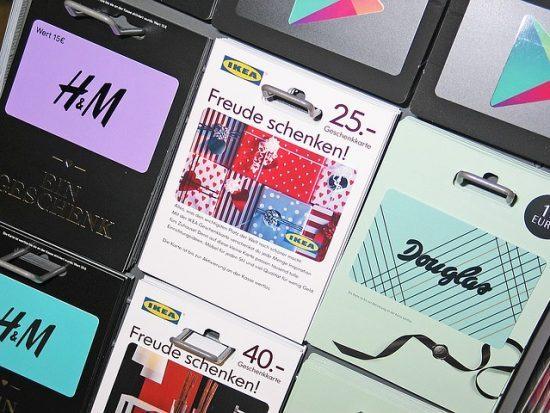 The worst experience to leave the recipient in is guessing how much they are worth. Or if they assume it is say, for one hundred dollars and you actually just chipped in thirty, they will be in for an unpleasant surprise. Hiding how much a gift card is, is a lose-lose situation. Unless of course, it is in INSANE amount of money and you want them to be surprised. That is the only exception to the rule.
Include the receipt.
Just in case the gift card does not work, the recipient can use the receipt to validate the money you are gifting them. If you have just bought the gift card on the way to the part, ink out or cut off the receipt at the date and time of purchase. That is just embarrassing.
The most important part of the gift card giving: personalizing.
Writing on it, a special note that goes along with the gift, an inside joke or a favorite quote is a great way to personalize the gift card. You can also spice up the wrapping. Instead of just slipping a gift card into an envelope or a card and handing it over you can wrap it up in a themed way. Because in all honesty, a gift card IS a gift, no matter how you look at it.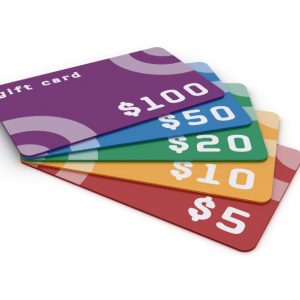 The more creative you get the better it will be received, and the better you will feel about how impersonal a gift card is if you put in the effort.
For example, placing a gift card for Sephora in an empty makeup case or Kay Jewelers in an empty necklace box is a great way to prepare the person for what they are about to get and make the present more visually real.
You can also use props to make a theme for your gift card giving. For instance, intertwining an iTunes gift card with some earphones is a creative idea, or buying a cheap chocolate and placing the gift card in it, or making an invitation when buying tickets or a gift card to a location is a great way to give them the gift card. At that point you are not only giving the gift card, you are giving them the experience.
P.S. Refitting a gift card is okay! Just make sure there are no traces of the gift being given to you and please make sure the card is filled with the original amount. If someone is getting a gift card to Target for 32.46, they will definitely get suspicious.
Gift cards, seen as the black sheep of gifts can actually be a relieving and fun present to receive. Giving a gift card, however doesn't always have to be the walk of shame. If you are mindful about how you wrap and present the gift card and what you write on the card or on the gift card itself, you can turn this looked down upon experience into a fun present giving memory. If you do such a great job with it, maybe the recipient will actually take you along with them for the experience!
Pin for later