Christmas Tree Decorating: Unusual Ideas
last updated:
Apr 09, 2019
2945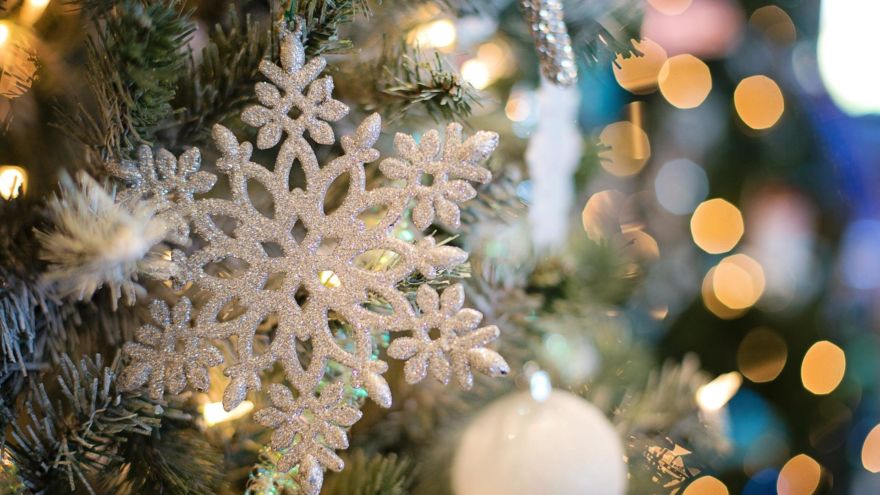 With the holidays quickly approaching it means that it's time to dig into the attic and pull out all of your decorating bins. One thing the majority of homeowners realize is they're tired of putting the same decorations on their Christmas trees year after year and in all honesty, it can make the holidays less exciting. Why not take the time to spice up this time of year and transform the way you decorate by taking advantage of a few unique tips.
Below are some fascinating décor ideas to use to your advantage if you're tired of decorating with the same old items every year.
1. Matching Your Décor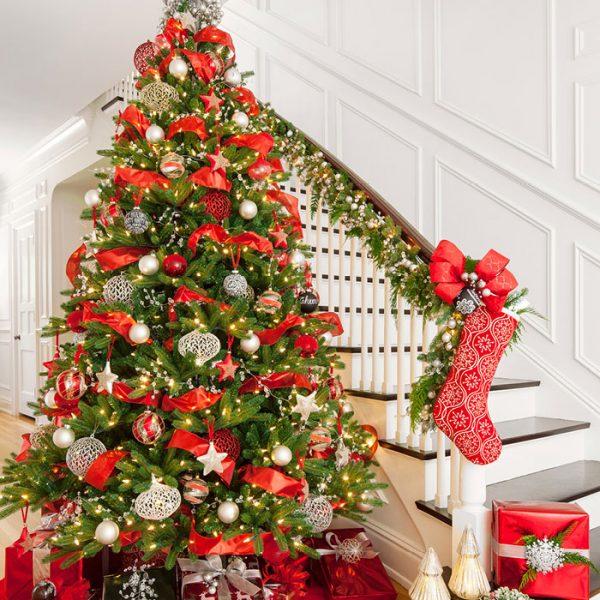 This might seem like an obvious decorating choice, but you would be surprised at the sheer amount of people who always rely on the traditional red, green, gold, and/or silver for their Christmas tree decorations. You've put so much time and effort into decorating your home, and so why shouldn't your Christmas tree accentuate your efforts?
Consider any accent pieces you may have in your room, such as a bright blue painting or multicolored throw pillows on your couch. Then sit down and think about what your tree would look like if you threw some of those colors into the mix. The best part about matching your tree to the décor in your house is you can typically take advantage of existing decorations and just add in a few pops of color here and there.
It will surely set the tone for the space and it will transform into your focal point and something that all of your guests will talk about for years to come.
2. Using Fairy Lights
We're all aware of the strenuous task of untangling traditional Christmas tree lights only to have to straighten them out for a few hours before stringing them on the tree. But, what if you were to have the same amount of sparkle but with half of the effort thanks to fairy lights?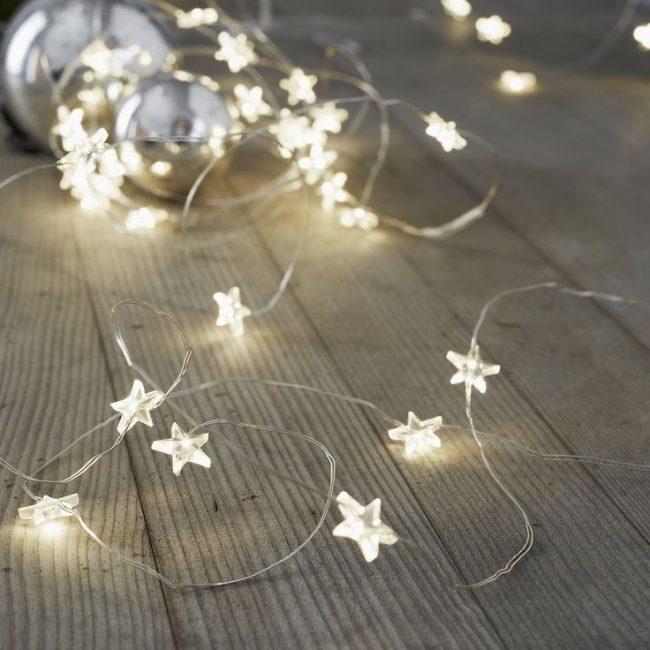 Fairy lights offer the same amount of twinkle and brightness as traditional Christmas tree lights, though they are on thinner strings and can easily hide within the branches of your tree. With enough of them, you can have a magical and mystical decoration that will bring awe to everyone who looks at it.
The best part? You don't have to worry about dealing with thick and bulky cords or hiding huge connections between strands of lights inside of the tree. In fact, you can also find fairy lights that offer battery packs instead of traditional plugs so you can truly customize the way you string your lights.
3. DIY Flocking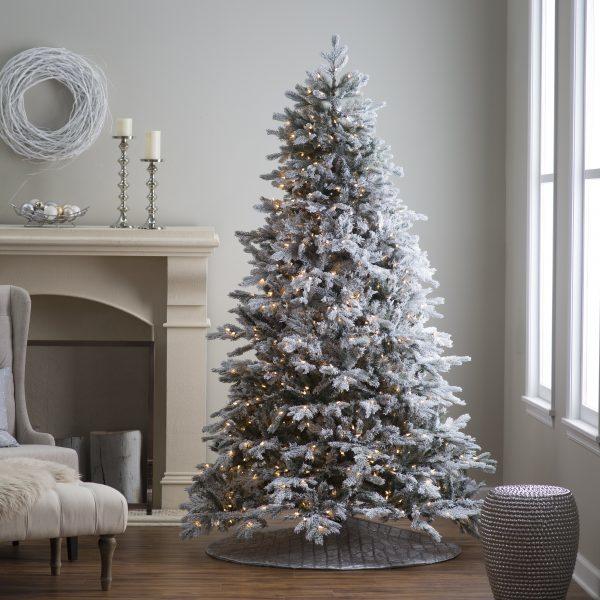 Have you ever visited a department store and noticed the trees with the fake snow on their branches? This is known as flocking and over recent years, flocked trees have become far more popular than traditional ones, and more expensive. Due to the extra amount of effort that goes into manufacturing flocked varieties, you can expect to spend a couple of hundred extra dollars on a pre-flocked tree. This is when you'll want to pull out your DIY toolkit and make the most of what you already have.
There are plenty of different products that are specifically designed to add fake snow to a fake Christmas tree and they are typically incredibly simple to apply. All you'll need is a clear space that is easy to clean and some patience, as you will want to make sure that every branch is covered as thoroughly as possible. Although it might take more time than buying a flocked tree, it gives you the ability to truly customize your Christmas decorating and for a fraction of the cost.
4. Flowered Christmas Trees
For homeowners that have always had an eye for the luxury in life, you'll surely love the idea of having a flowered Christmas tree. Ideally, you're going to want to stay away from real flowers because they'll only die and make a mess, which makes fake ones your best bet.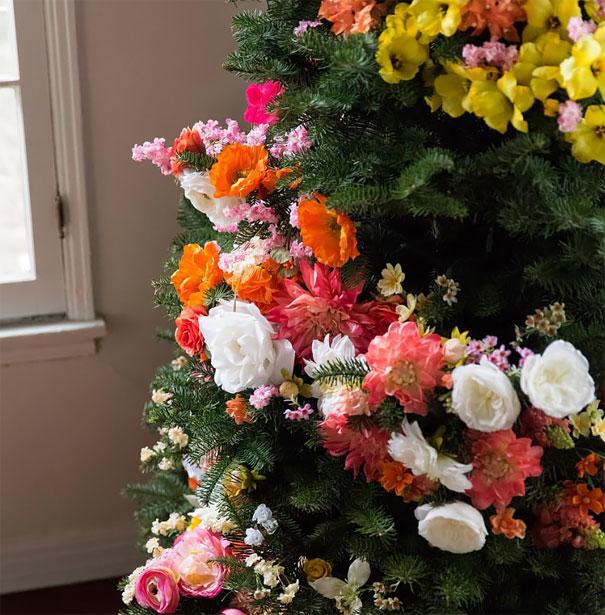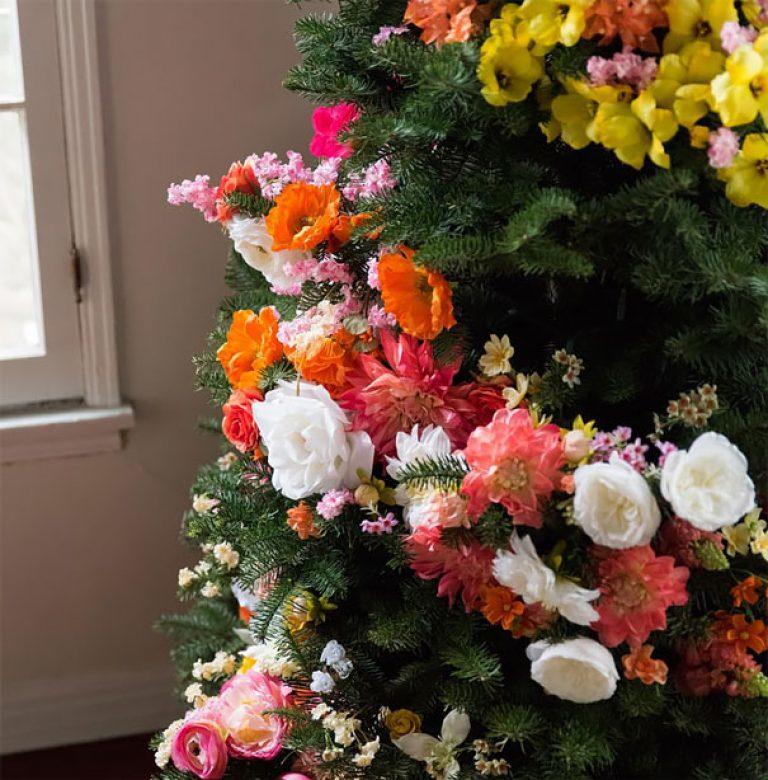 Visit your local crafts store and take a look at the different varieties of flowers they have available, ensure that you choose ones that compliment your color scheme. For example, red roses are the ideal color for a Christmas tree covered in gold or silver. You can then create your own type of garland or simply stick the stems into the tree for an added ounce of glamour.
You might even find that depending on how you affix the flowers to the tree, you can keep them in tact for next year so you don't have to spend as much time decorating the next time around.
5. Spray Painted Christmas Trees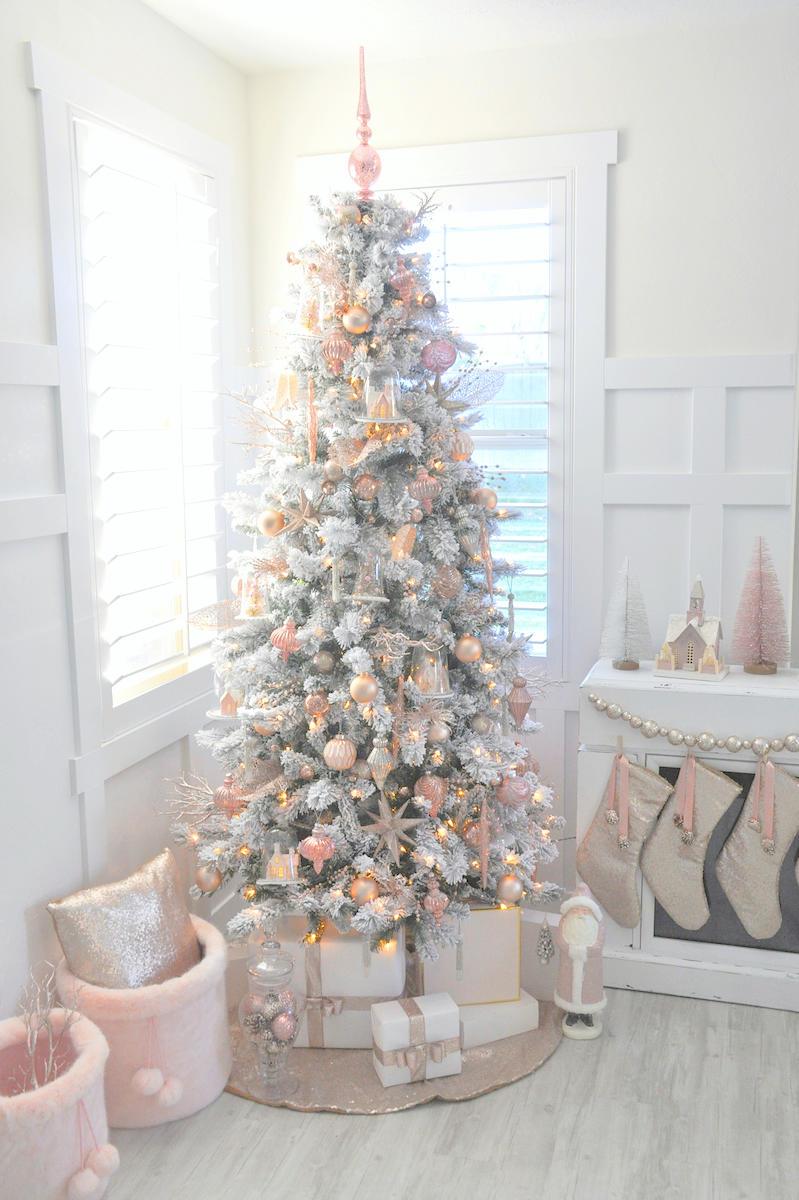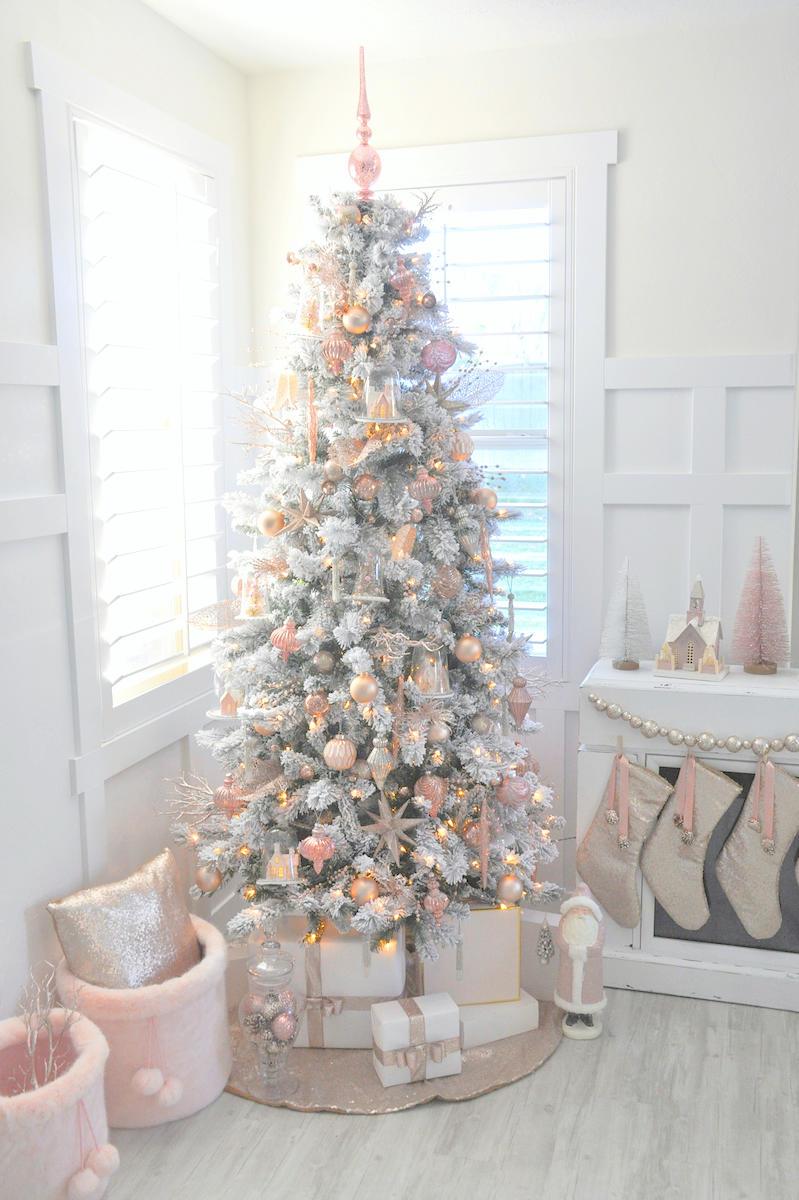 For the adventurous and artistic minds, you can easily spray paint your tree to give it a unique appeal that you can guarantee no one else has seen before in their lifetime. The most fascinating part about this DIY project is you have complete control over the colors you want to use. For example, you can easily spray paint just the tips in one color or you can create a cascading ombre effect for maximum impact.
Another benefit to a spray painted Christmas tree is you won't have to spend as much money on decorations as you'll want your hard work to be the focal point of the display and in this case, less is more.
Similar to how you would create your own DIY flocked Christmas tree, when spray painting you'll want a safe area that is easy to clean and has a sufficient amount of ventilation. Allow your creative juices to flow and create an exquisite design that accentuates your personality and creative skill.
Everyone celebrates Christmas in a different way and there's no rule that says you need to take the traditional route this year. Instead of relying on the same routines and the same old decorations, why not amp up your Christmas and add a little more sparkle? There are hundreds of ways that you can revolutionize the best part of the holidays, all you need to do is be a little more creative and allow yourself to have fun!
Pin for later