What to Write in a Birthday Card? Unique & Heartfelt Ideas!
last updated:
Sep 02, 2019
28058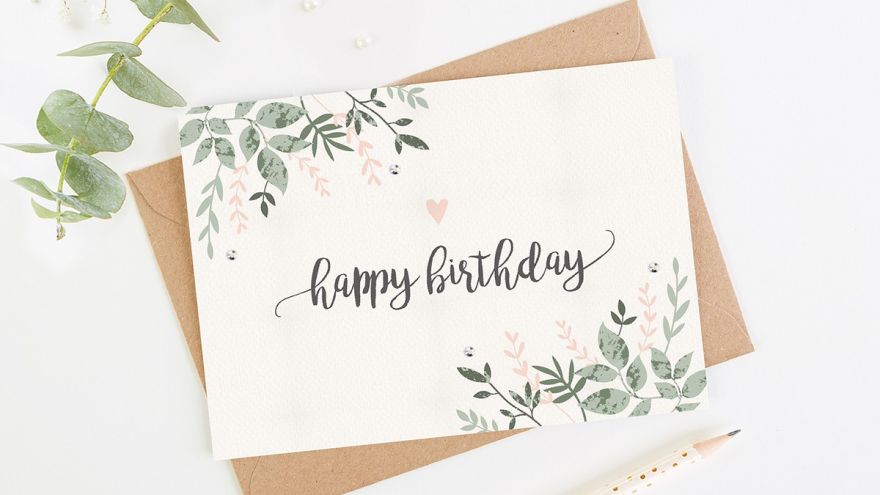 It's easy enough to find a birthday card you think your friend would like but then you may be asking yourself what to write in a birthday card? If you're not quite sure of how to show your friend how much they mean to you, it's best to find a little help.
Below, we have collected all of our favorite quotes, sayings, and messages that you can put in your best friend's or any friend's birthday card.
What to write in a birthday card: our suggestions!
1. Birthday Wishes for an Acquaintance
Not everyone classifies their friends as people that know everything about them. You might have coworkers or friends of friends that you would classify as a friend.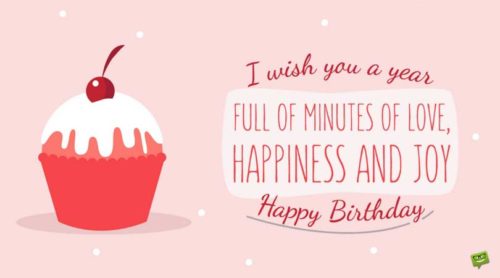 With that said, you need to know how to explain that you're happy it's their birthday, even if you might not know them as well as your BFF.
Our favorite birthday messages for acquaintances include:
✓ Here's to celebrating your special day!
✓ On your special day, I just want to say, "Happy birthday!"
✓ Happy birthday! I am wishing you many years of happiness.
✓ What a special day! Happy birthday! Wishing you the best for the future.
✓ Awesome person, awesome year! Hope your birthday is as awesome as you.
✓May all of your birthday wishes come true!
2. Birthday Wishes for a Regular Friend
It's likely you have far more friends than best friends and with all of their birthdays coming up this year, you need to know exactly what to say.
Some friends hold a special piece of your heart and others might be a part of your main friend group and you wish you could know them better.
There are plenty of things to write inside of your friend's birthday card to let them know you're thinking about them on their special day.
Some of the best things that you can write inside of your friend's birthday card include:
✓ Thank you for always listening and being there, you're a great friend. Happy birthday!
✓ Happy birthday to one of the most talented and creative people I have ever met. Hope your day is as amazing as you are.
✓ Happy birthday! I hope you get all of the cake, hugs, and gifts you could ask for on this special day.
✓ You sure are a great person and I am so glad to have met you. Happy birthday!
✓ May today be the best day of the year and may you be happy, healthy, and prosperous this year. Happy birthday!
✓ Thank you for being such a dear friend, I don't know what I'd do without you.
✓ Here's to another year of you being awesome. Happy birthday!
3. Birthday Wishes for a Best Friend
Finding the perfect thing to say to a best friend is one of the most difficult things to do. It's likely your best friend has been with you through thick and thin and helped you through the deepest struggles of your life.
Knowing what to say to show them how much you care will take a lot of thought and consideration.
When it comes to finding a best friend birthday card message, you might want to consider using these writing prompts, but to also add a special touch to the card such as an inside joke to make it a little more personal.
Our favorite things to write in your best friend's birthday card include:
✓ To my partner in crime, may we always be able to bail each other out of trouble in the future. Happy birthday!
✓ I love you to the moon and back, you're the greatest thing to have ever happened to me. Happy birthday!
✓ Thank you for being there for me every step of the way. Just like you, through thick and thin, I will always be by your side. Happy birthday!
✓ Happy birthday, thank you for showing me what it means to have a best friend for life!
✓ I am exceptionally proud to be able to call you my best friend, happy birthday.
✓ I wish you happiness and love for the rest of your life, it only gets better from here. Happy birthday!
✓ To the brother/sister I never had. You're not only my best friend, but you are also my family. I couldn't have asked for a more positive influence or a better person to have in my life.
✓ I have no idea what I would do without you, so happy birthday, best friend!
T✓ o the one person who always laughs at my stupid jokes and helps me to feel included in everything, you're the greatest. Happy birthday!
✓ Here's to one more year of getting into trouble and somehow getting ourselves out of it. I love you, my partner in crime!
We've officially reached the milestone where there are so many candles, but so little cake. Happy birthday, may we always grow old together and celebrate like it's our 21st birthday!
Things to Remember
When writing your friend's birthday card message, the most important thing to remember is that you want to be funny but to still make the card heartfelt.
When it comes to choosing inside jokes or if you want to poke fun at the birthday person, make sure it comes from the heart. This will give them a good laugh when they open the card without offending them in any way.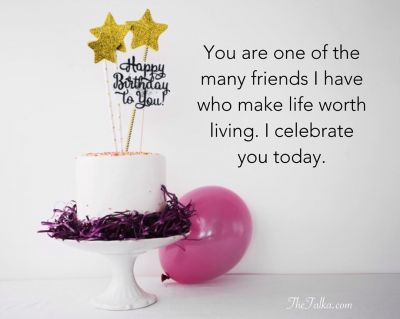 You will also want to remember that the message on the inside of the card is the most important. When choosing the perfect birthday card, you'll want to make sure you're writing something that is more heartfelt than the message on the outside.
You can even consider buying a blank card and coming up with your own birthday greeting and message.
At the end of the day, your friend or best friend will be thankful that you took the time to get them a card in the first place. Don't put a lot of pressure on yourself to come up with a witty message, just write what's in your heart.
Final Thoughts
Even though writing a birthday message can be intimidating, it's a lot simpler than you might think. With the help of these messages and prompts, you'll know exactly what to write for an acquaintance, friend, or best friend.
Pin for later