How Much Should You Spend on a Wedding Gift?
last updated:
Sep 04, 2019
1956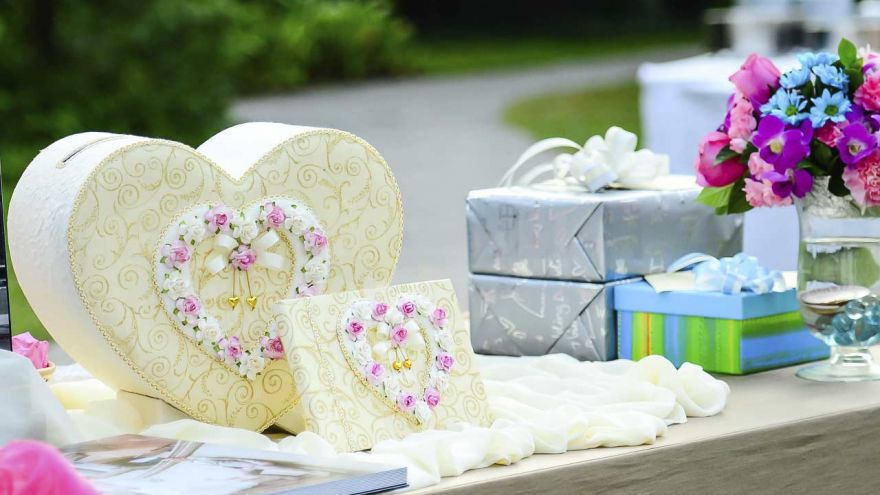 As we're in the middle of the peak of the wedding season, you likely have plenty of amazing events planned for the near future. Aside from the pressure of trying to find different outfits, getting your hair done, and figuring out how you'll do your makeup or any other grooming activities, you also have to think about a gift. As a guest at a wedding, it's customary that you bring a gift for the bride and groom, however, with three or four weddings in a few months, it can seem relatively impossible to spend over $100 on all of them.
With the help of this guide, you'll know exactly what the best wedding presents are and how much money you should be spending in the event that you and your date decide to simply give cash.
Figuring Out How Much Money to Spend
The truth is that when it comes to a wedding, there isn't a specific amount of money that is deemed acceptable and there certainly isn't a maximum or a minimum. At the end of the day, it's all dependent on what you have in your bank account and the relationship that you have with the bride or groom. For example, if it's a close family member you should be expected to pay more than if it's a friend of a friend.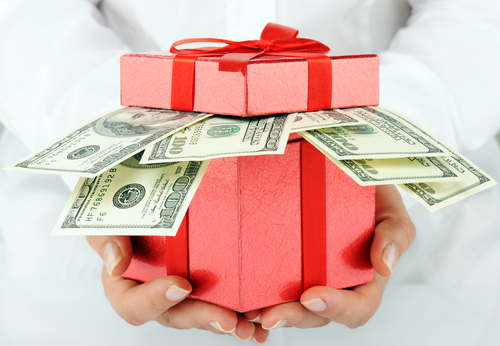 If you're attending the wedding of a coworker, $50 to $75 is a sufficient gift, as well as if you're attending the wedding of a casual friend or a relative that you haven't seen in a long time. $75 to $100 is acceptable for the vast majority of relatives and your friends, as it gives them more than enough money to buy something great for their home or invest it wisely. In terms of spending money on close family members and close friends, anything above $100 is acceptable, but again, it all depends on your personal situation.
Another great way to get an idea of how much money you should spend on a wedding is to consider everything that the bride and groom are doing for their guests. The idea behind gifts is to not only help the married couple pay back the expenses of hosting a wedding but to also give them extra money left over to help them buy a new home or start their new life together. With that being said, consider the cost of your dinner, any drinks that you might consume, and any other extras such as a photo booth that might be at the wedding. You can then come up with a reasonable amount of money to at least cover the cost of your night out.
Participating in a Group Gift
In today's day and age, the vast majority of guests aren't in a position to where they can spend hundreds of dollars on weddings and this is something that is known amongst most brides and grooms. However, it doesn't mean that you don't have the opportunity to give them a hefty gift without having to come up with the bulk of the money. Another great idea for weddings is to contribute a certain amount of money with plenty of other family members to give them one large present.
For example, if you contribute $100 along with 10 other family members or close friends, you'll essentially be giving the new couple a $1000 gift for 1/10 the cost.
How to Buy the Right Wedding Gift
If you're not the type of person to give an envelope of cash, you might be more interested in buying a gift for the bride and groom and this is also something that can be quite beneficial on your wallet. Especially if they have a wedding registry, you'll have the ability to pick and choose from a wide variety of different things at varying price points that can help you to save more than if you were to give cash.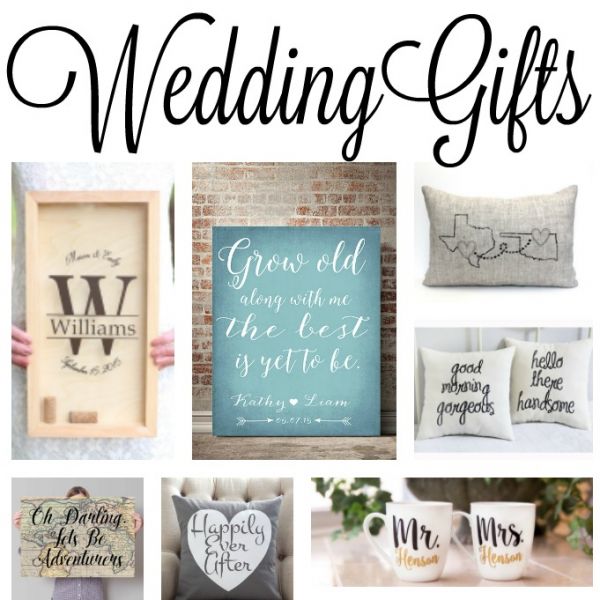 Below are some of the best ways to choose the ideal wedding gift for a friend or family member.
1. Gift Registry
Above all else, the first thing that you should do is inquire as to whether they have a wedding registry or not. In most cases, the registry will be online and may ship directly to the recipient, making it substantially easier than having to bring a large gift to the event that has to be brought back to the house. On a wedding registry, there will be dozens of gifts that you can browse through that are handpicked by the bride and groom, so you know you'll be buying the perfect thing. Also, once an item is bought, it is removed from the registry so it helps to ensure that duplicate gifts aren't purchased.
2. Acceptable Non-Registry Items
There are plenty of things that you can find in your local big box store or luxurious home décor store that the bride and groom are sure to appreciate over the years. A few of the most acceptable and useful non-registry items for weddings include:
Soft pillows
Soft bedding
High-quality towels
Netflix subscription
Travel gift certificates
Wine list subscriptions
Other food subscriptions
Small kitchen appliances
3. Gift Cards
For most occasions, people will turn their noses up at gift cards because it might insinuate that the gift-giver didn't put much thought into their gift or bought something at the last minute. However, you can guarantee that the bride and groom will be endlessly thankful that they didn't receive yet another gift that they'll have to return to the store. Gift cards are the perfect middle ground for guests that might not have a clear idea as to what the bride and groom are looking for. Plus, it helps to make sure that your gift is used on what you'd like it to be used on, as you have complete control over the store you buy it from.
If you're going to consider buying a gift card as a present, it's always best to find a high quality and upscale home décor store where the couple can buy anything under the sun. For example, William Sonoma or Crate and Barrel are just a couple of examples of great home stores that sell anything you could imagine.
Pin for later