Halloween Treat Ideas you Can Easily Homebake!
last updated:
Oct 30, 2018
2070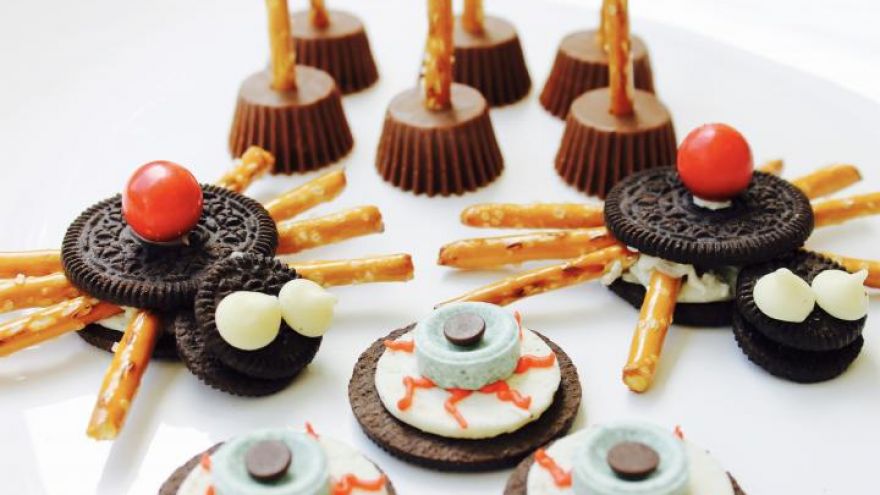 For most people when Halloween comes to mind, the first thing that pops in their mind is candy. Of course! Totally logical, it makes sense to think about the common gift given out to trick-or-treaters each year. However, for true fans of Halloween, the festivities last all month long. From finding the perfect costume, to decorating the house, and doing fun fall activities, there is so much to enjoy during this season!
In addition to decorating and picking the perfect pumpkin, another fun activity is to get in the kitchen and bake up some sweet treats! You likely are already craving sweets this time of year, but this gives you a unique way to satisfy that sweet tooth!
If you aren't sure what to bake this Halloween season, you've come to the right place. There are plenty of treat ideas you can easily make at home, and we've found the best ones! All totally delicious, and easy to make right at home! Best of all, this is a great activity to do with your children- perfect for those weekend days or evenings spent inside!
These are also great ideas if you've been invited to a Halloween party. You can't show up empty handed. Show up with a plate of any of these treats and you are sure to be the favorite party guest! Plus, if there's a baking competition, these treats are sure to give you a great chance at winning! Delicious, and they look great too! What could be better?
Here are the best, sweetest Halloween treat ideas that you should absolutely try out this season!
Skeleton/Skull Cake Pops
Everyone loves a good cake pop, and they can easily be decorated to match the Halloween theme! Start out by making the individual cake pops and attaching them to white sticks. Once you have your cake pops made, dip them in white chocolate- this is the head for your skeleton! Then, once the white chocolate has hardened, draw with some dark chocolate frosting the face! Thankfully, it's pretty easy to draw in a skull.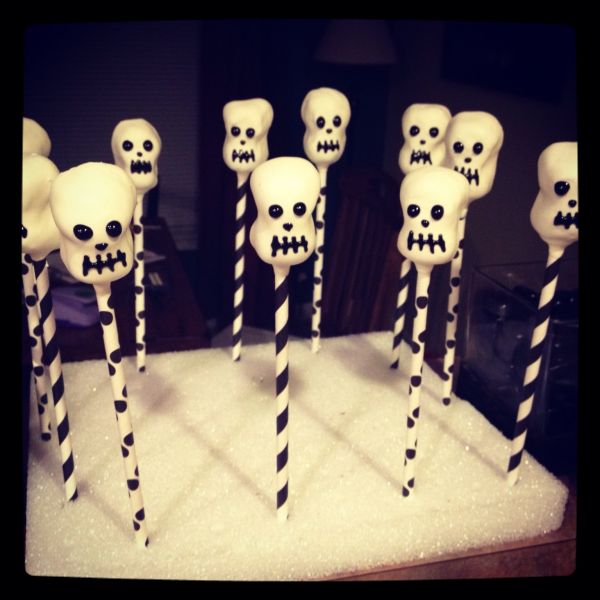 Even a simple outline will give everyone the idea, making this also a great project to let your kids help with! Make sure you have a good pastry bag that has a small tip cut so that you can get more precise lines and don't get dark chocolate frosting everywhere. Delicious, and spooky!
Oreo Bats
One of the world's favorite cookies, Oreos are totally delicious, and make for great decoration for your spooky dessert! Best of all, this doesn't have to involve baking unless you want to! Simply assemble your bats and enjoy. Break your Oreo cookies in half to form your bat wings (genius right?) and attach them to their base. If you need a quick option, use a Reese's Cup as your base and attach the wings with either peanut butter or Nutella or a similar delicious spread. Easy!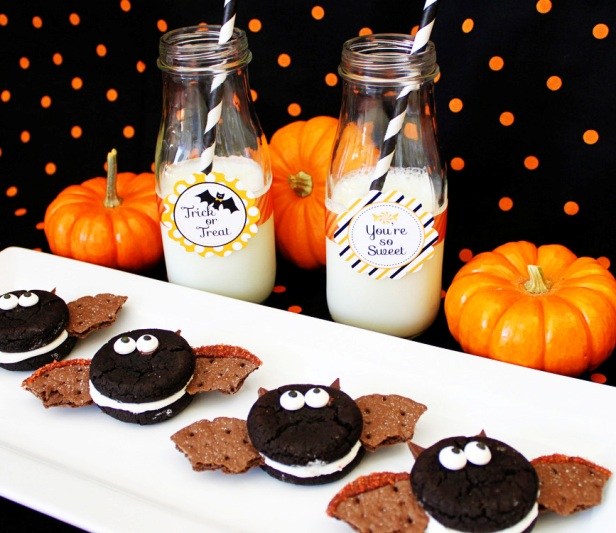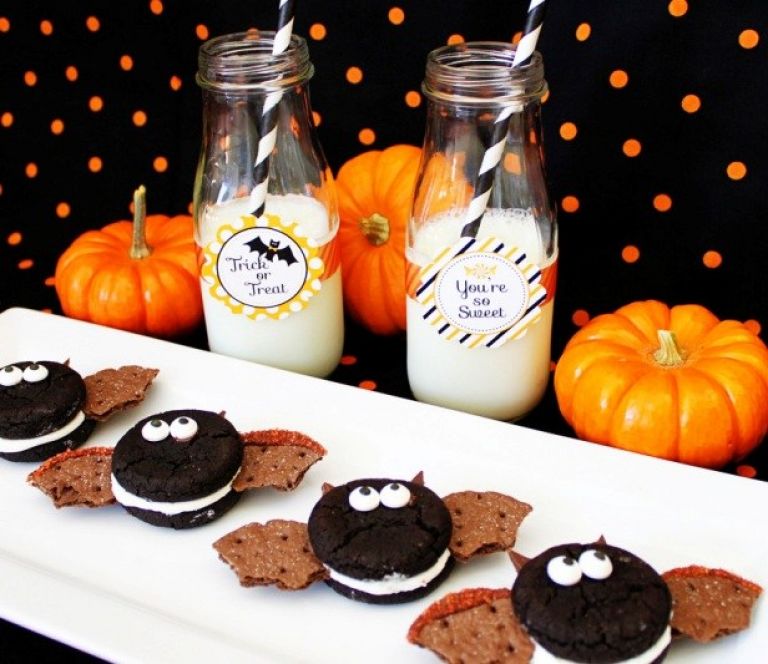 If you want to go one step farther you can instead bake some dark chocolate cookies as your base and similarly attach your wings with some peanut butter. Leave them as is or get some light frosting to draw in some eyes! Finish off with a chocolate chip as the pupil and you've got some fun, delicious bats!
Jack-O-Lantern Pumpkin Pie
Besides candy, the other main fun part of Halloween are carving pumpkins! A fun way to turn that into something edible and delicious is to "carve" your pumpkin pie! Pumpkin pie is a classic dish that kids and adults both love, so it is a great dish to serve up. Turn it into a fun Halloween dish by carving out part of the top crust to make it look like a carved pumpkin!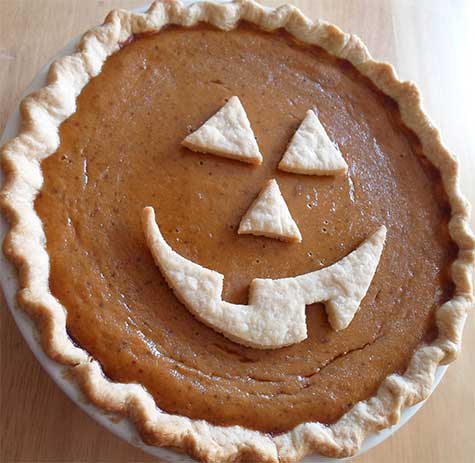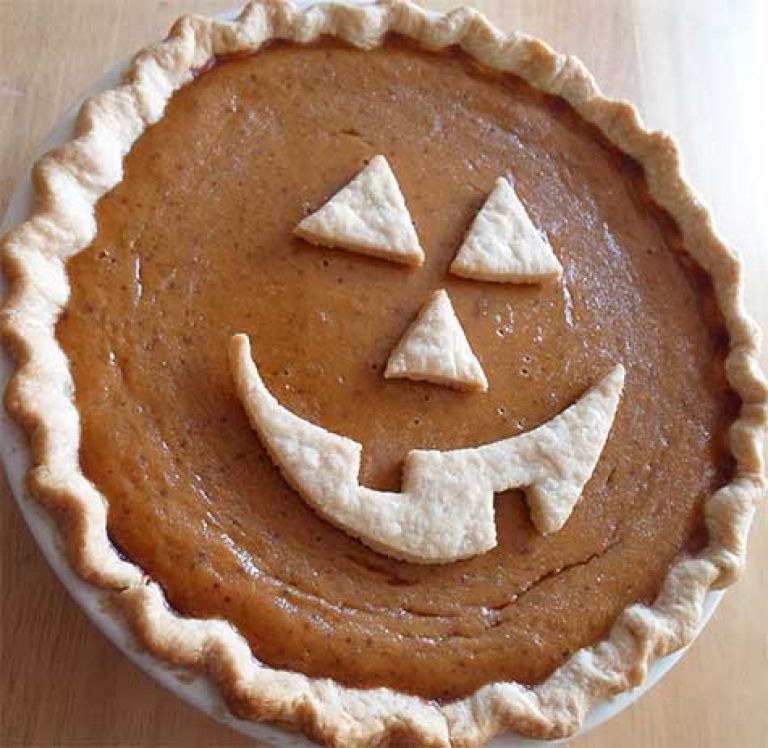 This is a great, and fairly simple, treat idea that will look incredibly cool up on the dessert table. People may not want to eat it, they'll be too busy looking at it!
Ghost S'mores
Have you ever thought that melted marshmallows looked like ghosts? If not, are you thinking about it now? They really do! You can handle this sweet treat in a couple of different ways. You can either make individual s'mores and leave off the top graham crackers, or you can make an entire s'mores dip and have the top layer be the marshmallow!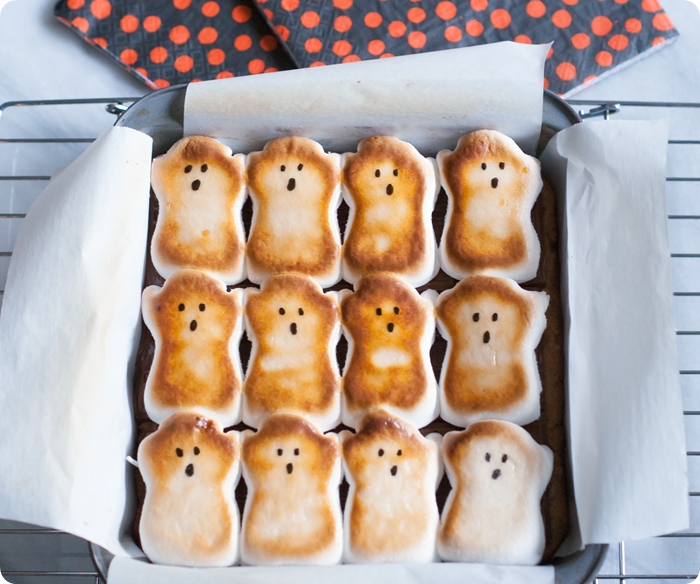 Place in the oven to bake and let the top get slightly melty and delicious. Add on the ghost faces either with some frosting, or just use chocolate chips. Two mini chips for the eyes, and a jumbo chip for the mouth. This is another great, easy idea that you can easily get your kids involved with. They'll love making it, and eating it!
Mummy Bananas
Finally, if you are looking for a treat that is equal parts healthy, delicious, and spooky, these mummy bananas are perfect! Start out by getting sticks and attaching to the bottom of your peeled bananas and place them in the freezer until they are nice and firm (we recommend at least 2 or 3 hours).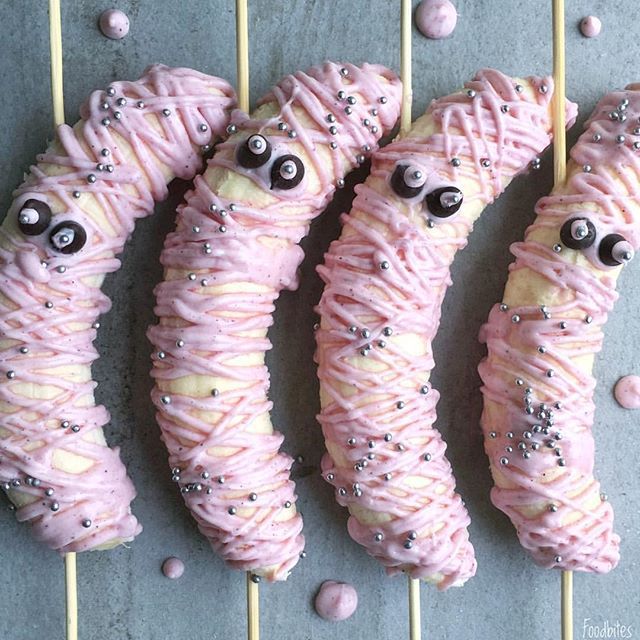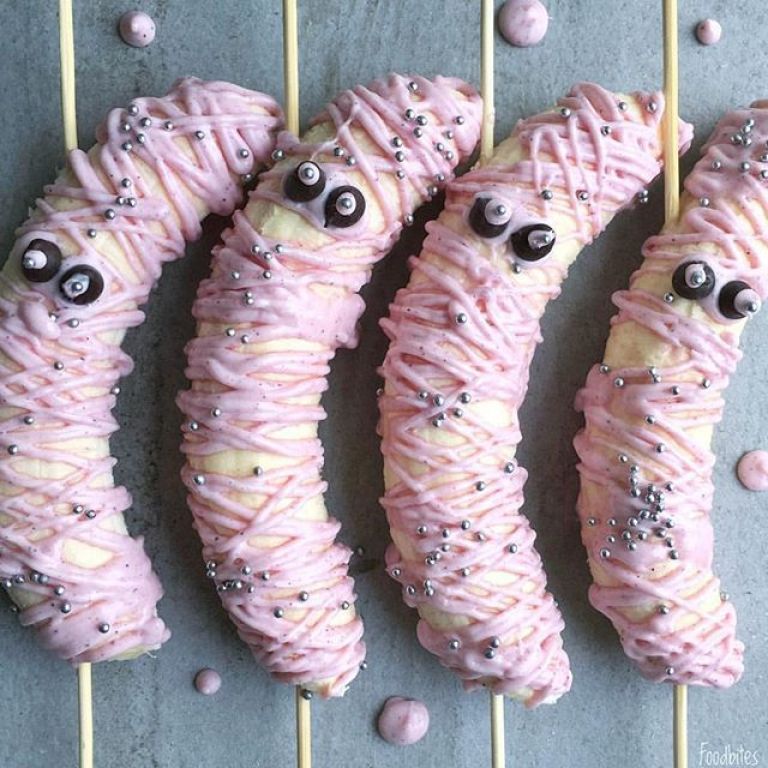 Next you will want to dip them in white chocolate until they are fully covered. Place two eyes on your mummy with either chocolate chips or a similar small candy. Now for the fun part! Get more melted white chocolate and put in a piping bag to squeeze onto the banana to make your mummy bandages! Go in more of a zig zag pattern so it looks more natural, but there is no one right way to do it! Stick them back in the freezer to let all of the chocolate set, and then serve!
Wrapping Up
How delicious do these treats sound?! Best of all, they are also easy and fun to put together and make for great activities to do with your children to help get them in the Halloween spirit. Whether you fire up the oven, or go with the easier no-bake recipes, you will still end up with absolutely delicious sweet treats that will be the absolute hit of any Halloween party! Happy Halloween!
Pin for later