The Easiest Pumpkin Pie Recipe You Must Try!
last updated:
Oct 30, 2018
1514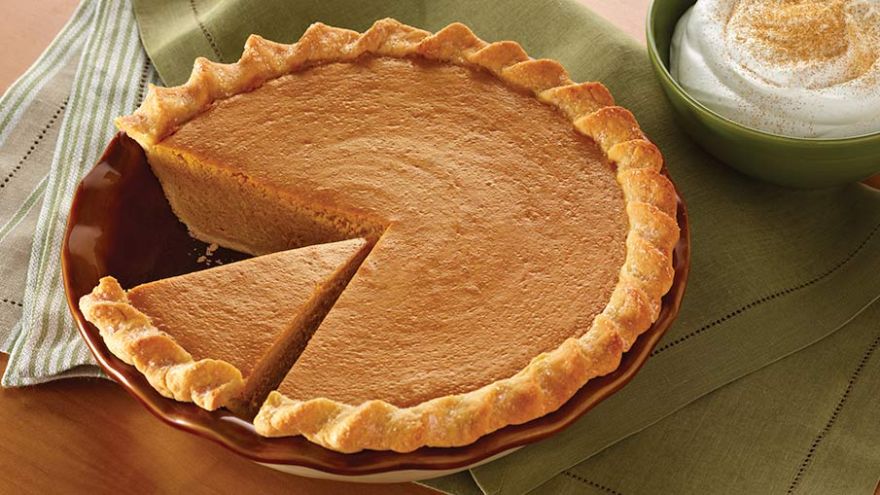 The holiday season is right around the corner- and you know what that means! It is time to cook some delicious food! While there are so many wonderful aspects to the holiday season, sharing wonderful meals with family and friends is certainly one of the highlights, especially on Thanksgiving!
If you have always enjoyed eating all of the delicious foods of the holiday season but haven't necessarily done your share to make the food, this is the year that that all can change! Have you been nervous to get in the kitchen? You aren't alone!
Especially when it comes to baking, people tend to get very nervous that they won't do it right and will burn everyone's favorite part of dinner- dessert! Here's the great news though- it is actually much easier than you think. Seriously!
Baking pies can really get you into the festive holiday mood, and the end result is totally delicious! If you are afraid to get in the kitchen and try, we understand, but we are here to help. A staple dish for Thanksgiving is pumpkin pie. Everyone loves pumpkin pie! And guess what? It is easy to make! If you are looking for your first pie to attempt making, this is the one for you.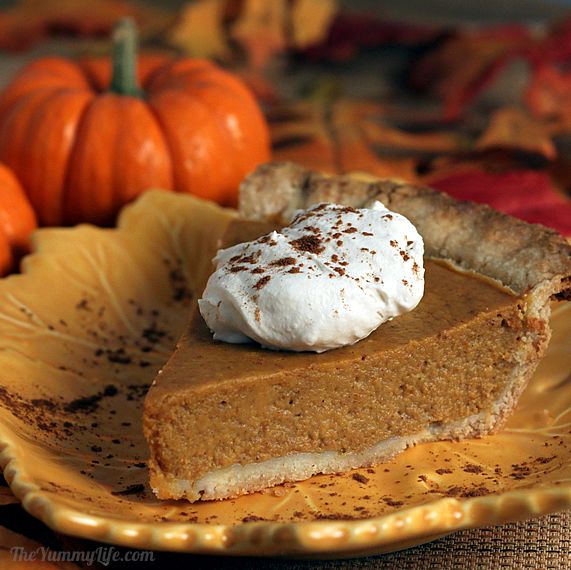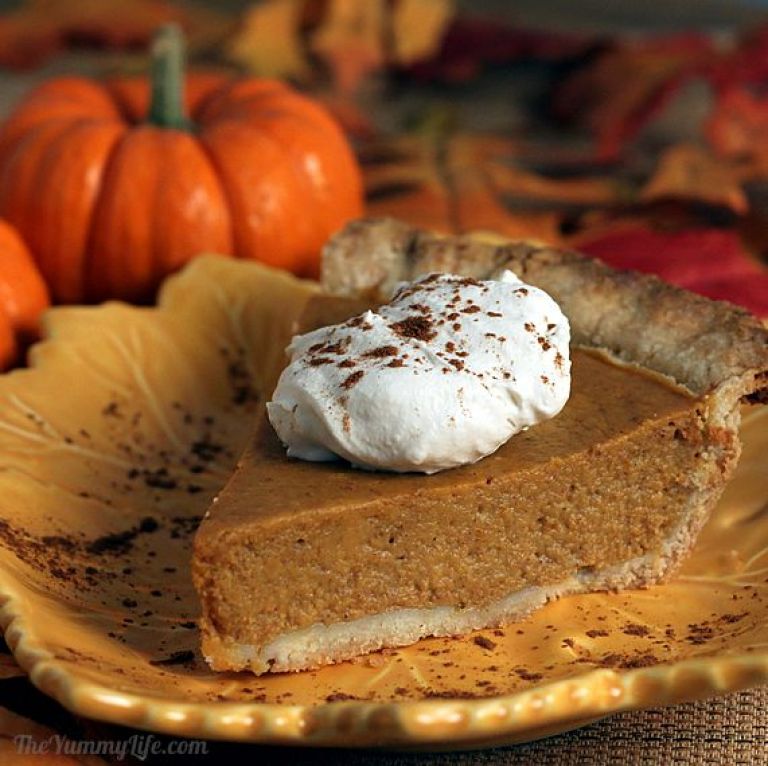 There are tons of pumpkin pie recipes out there, but we have found the easiest recipe that absolutely anyone can follow. The end result is a delicious pie that people will be convinced was made by a baking professional! If you are in need of a dish to bring to your Thanksgiving potluck, go ahead and sign up for dessert. You won't be sorry!
Not convinced yet? Just take a look at the recipe and see if we can change your mind! Here is the easiest pumpkin pie recipe that will turn you into a total baking pro:
Easy (and Delicious) Pumpkin Pie
Ingredients:
16 ounce can: pumpkin puree
14 ounce can: sweetened condensed milk
1 teaspoon: pumpkin pie spice
2 eggs
9 inch pie crust
Directions:
First up- preheat your oven! Set to 425 degrees.
Gather your tools: you will need a large mixing bowl and a pie dish.
Mix all ingredients (besides pie crust) in mixing bowl and stir well until they are all combined.
Place your pie crust into your pie dish and then pour your ingredients into the pie crust and make sure it is evenly spread out over the entire pie crust.
Place pie in oven and bake for 15 minutes.
Reduce your oven heat to 350 degrees and bake for an additional 35 minutes. Check if the pie is ready by inserting a toothpick and seeing if it comes out clean. If not, cook a few minutes longer.
Remove from oven and let cool- and serve! You can also choose to refrigerate before serving if you prefer your pie to be cold. Top with whipped cream or vanilla ice cream!
Bonus: Crust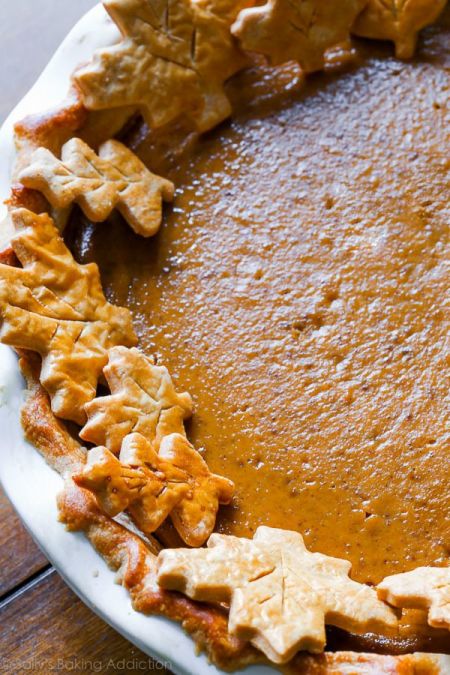 We admit, this recipe isn't totally from scratch since you buy a frozen pie crust! While most people would have no problem with this, if you want to fully go all out and make the entire pie from scratch, you'll need to make your own crust! Here is an easy pie crust recipe you can follow if you'd like to go that route instead (and major bonus points to you for doing so!!)
Pie Crust (this recipe yields 2 pie crusts):
Ingredients:
2 ½ cups: all purpose flour
1 teaspoon: sugar
1 teaspoon: salt
4 tablespoons: ice water
2 sticks: unsalted butter
Directions:
First, mix your dry ingredients (flour, sugar, and salt).
Next, cut your butter into pieces and add into your dry ingredients. Use a pastry blender to help mix the butter in with the ingredients
Now add in your 4 tablespoons of ice water in order to form your dough. Use your hands! If the dough feels too crumbly you can add more water, but do so 1 tablespoon at a time. Don't add too much! Once it feels like dough, stop working it.
Divide your dough in half to form your two crusts. Wrap each half in plastic wrap and let it sit in your refrigerator for an hour.
Now it's time to roll the dough! Place your dough on some flour on a flat surface and use a rolling pin to flatten. From here, you can then carefully place into your pie dish. If you have too much dough hanging over the edge you can use a knife or scissors to cut any excess.
Wrapping Up
There you have it! Not so hard, is it? With few ingredients and easy to follow steps, you can have a homemade pumpkin pie in no time at all! Whether you choose to create your own pie crust or buy one from the store, either way you will end up with a delicious pie that all of your family and friends will absolutely love!
Pin for later