Chocolate and Wine to Make Your Date Night Extra boozy
last updated:
Apr 07, 2019
1741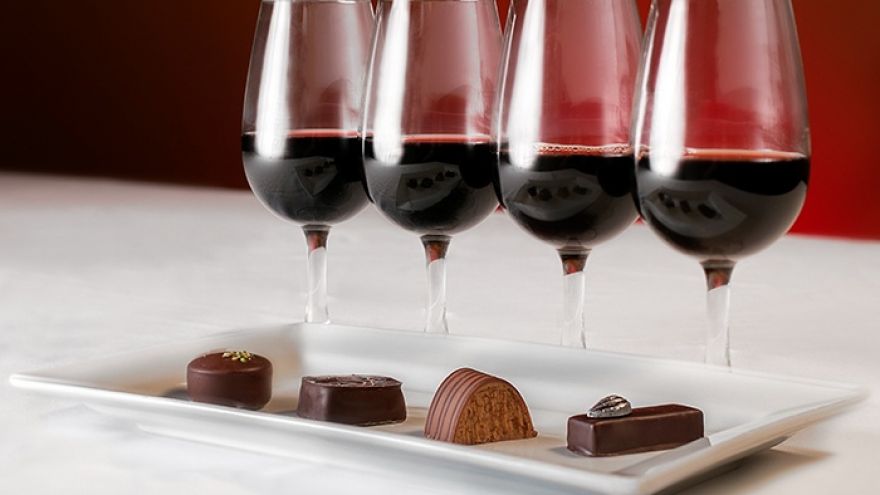 With date night right around the corner, you might be thinking of different ways that you can make the event more special than ever before. With the addition of wine, you can guarantee that the romance will be in the air, but have you ever contemplated adding chocolate as well? Strangely enough, combining wine and chocolate is one of the most popular food pairings in the world and with the right assortment; you can have the perfect romantic date night that your significant other soon won't forget.
Below are 9 different pairings that we recommend, depending on your preference for wine and chocolate.
1. Milk Chocolate and Rosé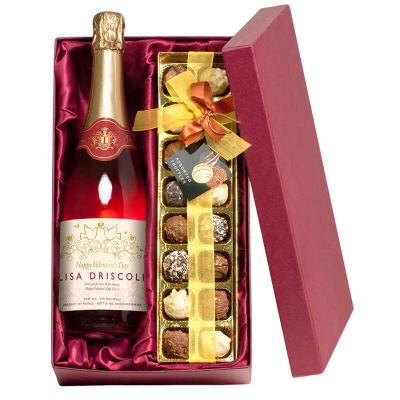 Our chocolate selection:
If you're the type of person that prefers to focus on the sweet flavors of wine, you'll certainly love the pairing of milk chocolate and rosé. These two work perfectly together by elevating the most delectable notes imaginable, the rosé creates the perfect balance of chocolate and sugar. Meanwhile, the chocolate helps to elevate the strawberry and rose petal notes typically found in a traditional rosé.
2. Dark Chocolate and Zinfandel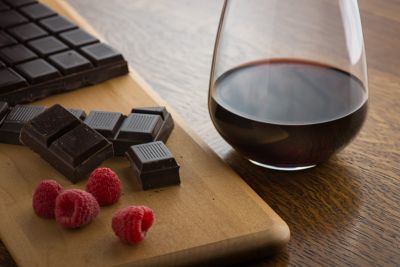 Our chocolate selection:
For those who are less enticed by the striking sweetness of a wine and chocolate pairing, you'll absolutely adore the combination of dark chocolate and zinfandel. It adds the perfect amount of sweetness without being too overbearing; meanwhile it transports you through a storm of enveloping flavors you soon won't forget. The richness of a zinfandel is what really helps to focus on the buttery bitterness of dark chocolate.
3. Dark Chocolate and Syrah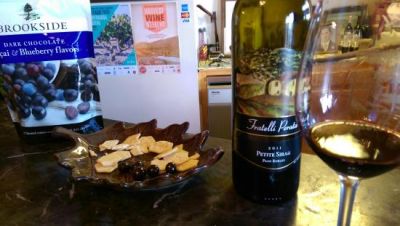 Our chocolate selection:
If you're more of a complex wine drinker that loves to try to determine the different notes in a particular blend, by pairing dark chocolate and Syrah you'll have a sensual experience that will entice all of your senses. You'll surely fall in love with the bold flavors of both ingredients, making a delightful pairing that will set the perfect tone for an elevated and classic date.
4. White Chocolate and Chardonnay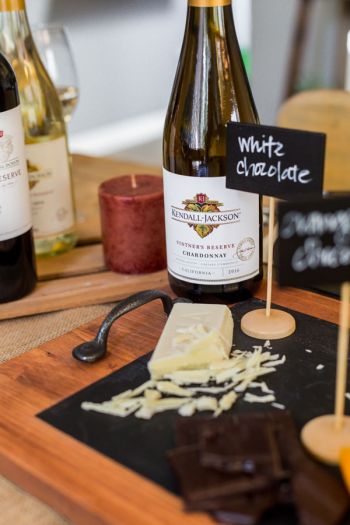 Our chocolate selection:
There are plenty of people who aren't fans of dark chocolate nor red wine and if you're one of them, this is the perfect pairing for you. The silky and milky texture of white chocolate swirls perfectly around the tropical fruit flavors that are hinted inside of the perfect Chardonnay. As one of the most classic wine varieties you can choose from, it's a scrumptious pairing that isn't too sweet, but incredibly enjoyable.
5. Port and Caramel Chocolate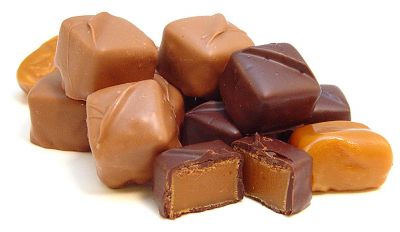 Our chocolate selection:
One of the most interesting features of a Port is that it goes through both oxidation and fortification. During this process, it helps to create individual layers of flavors that combine spiciness, fruitiness, and earthiness that is untouched by any other variety in the world. If you're looking to really set the perfect impression, consider splurging on a Port that offers a longer period of aging, as it will help to elevate the flavors further. With the combination of a caramel chocolate, it will play up the sweet notes so the earthiness of the wine isn't too overbearing.
6. Banyuls and Chocolate Truffles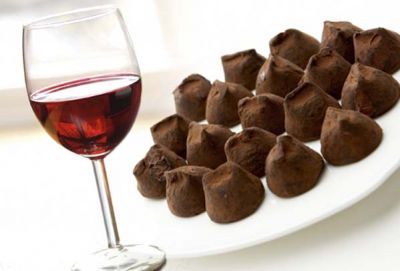 Our chocolate selection:
For the average wine drinker, a Banyul may be a wine variety you've never heard of before, but it's most certainly one of the best wines to pair with chocolate – if not the best. They're particularly known for their earthy notes as well as dried red fruits that help to elevate said earthy flavors. Plenty of wine connoisseurs also agree that Banyuls carry a strong "grippiness", which is essential for being consumed alongside sweets. By pairing Banyuls with traditional chocolate truffles, you'll be able to experience the perfect amount of cocoa with warm earthy notes.
7. Riesling and Chili Chocolate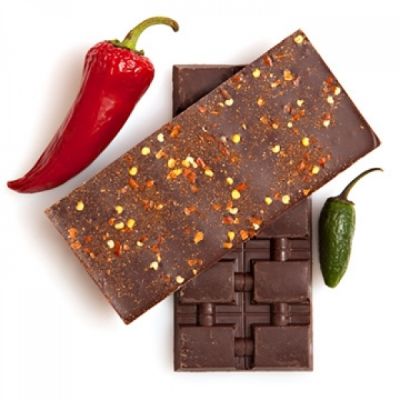 Our chocolate selection:
Riesling is a phenomenal type of wine that offers some of the most scrumptious grapes in the world. Grown primarily in Germany, you'll taste a wide variety of aromatic flavors including: stone fruits, citrus, apple, and flowers. However, it's important to remember that not all Rieslings are sweet, some are drier than others and when it comes to choosing chocolates, you're going to want to opt for a dry Riesling versus a sweet.
With a dry variety, you're going to have the perfect notes that cut back on the tangy spice of chili chocolate meanwhile offering the perfect deep warming sensation that you've always desired. It's a phenomenal combination for a date night in the middle of winter where you want to focus on acidity and slight sweetness without too much of a summery or spring-like flavoring.
How to Find the Perfect Wine for Dates
There's nothing more appealing than having a phenomenal date with the perfect bottle of wine and finishing it off with a decadent chocolate dessert. With the help of this list, pairing the perfect bottle of wine with your idea chocolate has never been easier, even if you're not a foodie or a wine connoisseur. At the end of the day, you can be as creative as you want when it comes to pairing the two together as everyone's palate is different than the next. In order to set the perfect impression, use this pairing guide to your advantage the next time you and your significant other get together.
Pin for later