The Wackiest Chocolate Flavors You Can Order on Amazon
last updated:
Apr 09, 2019
1421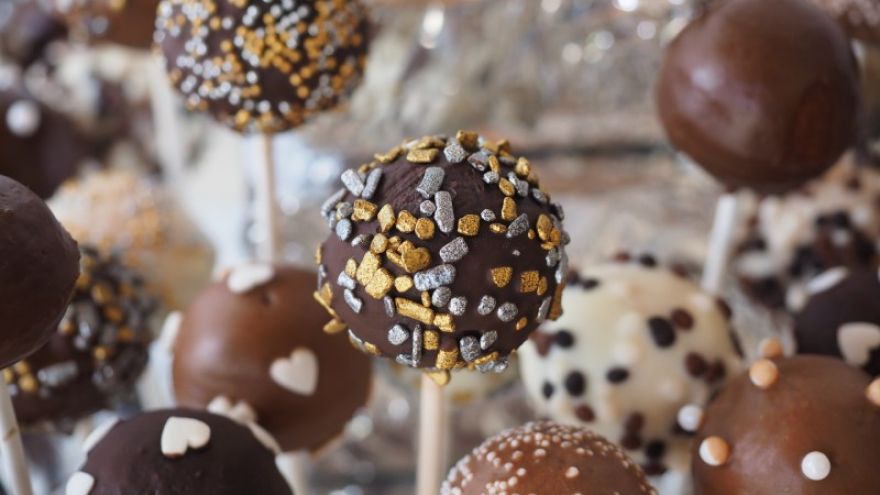 We all know that there are thousands of different weird food items that you can find online and in-store, ranging from spicy chocolate to jelly beans that are meant to taste like vomit. But, when it comes to finding the best treats that have the most interesting flavors, you're going to want to take a look at chocolate. Although not all of these flavors are meant for the everyday chocolate lover, it might be interesting to try them out or to give them to someone as a prank.
Below are 6 of the wackiest chocolate flavors you can order from Amazon.
Tabasco Dark Chocolate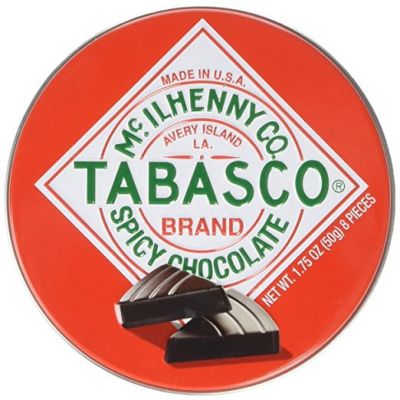 The concept of spicy chocolate isn't particularly new, as there are plenty of chocolatiers that add some hint of spicy flavoring to their recipes. However, imagine the idea of pairing chocolate with one of the world's most popular hot sauces – Tabasco. It takes your taste buds on an adventure, encapsulating your mouth with every single bite and then finishing off the striking spice with a mild dark chocolate aftertaste.
The ingredients are relatively simple as they include sugar, cocoa butter, vanilla, Tabasco, red pepper, distilled vinegar, salt, and unsweetened chocolate. If there's someone in your life that has been looking for a transformative chocolate tasting experience, this may be exactly what you've been looking for.
Chuao Chocolatier Maple Bacon Chocolate Bar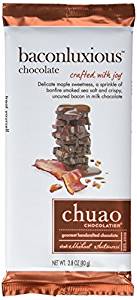 If you're a fan of bacon, you've undoubtedly been in a position to where you've thought about what the taste of chocolate and bacon would be and it might even seem a little tempting. If there's one thing that can be said about pairing two flavors together, it's that bacon and chocolate make the perfect combination of sweet and savory that you've been craving. The Chuao Chocolatier Maple Bacon Chocolate Bar captures all of the most brilliant flavors of both maple bacon and milk chocolate, offering a delectable experience.
The best part is that it comes in a bar so you can share it with friends and family. In an effort to get the perfect balance of chocolate and maple bacon, the bar is made out of maple crystals with small chunks of bacon wrapped in sweet milk chocolate.
Hammond's Pigs N' Taters Milk Chocolate Bar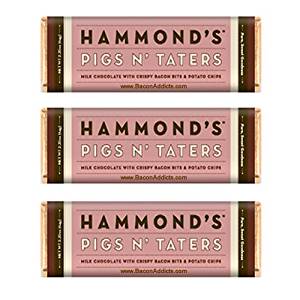 Available in packs of three, the Hammond's Pigs N' Taters Milk Chocolate Bar offers the same sweet and savory flavoring of a traditional bacon chocolate bar but they elevate your senses by adding another ingredient – potato chips. If you've had a bacon chocolate bar in the past but you found it didn't really accentuate the perfect amount of saltiness to counteract the sweetness, this is surely the recipe for you. The subtle crunch of the potato chips really brings the entire experience together.
Even if you're someone who isn't particularly interested in eating real bacon in a chocolate bar, you'll love to know that this particular one is vegetarian as they use artificial bacon bits to create the perfect flavoring.
CocoArt Ginger Meltaway Chocolates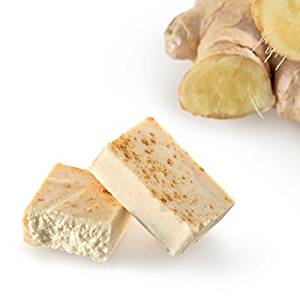 One thing that can honestly be said about Vosges Chocolates it's that, they're the perfect gift for anyone in your life that is a fan of gourmet chocolates. The company won the Press-Golden Ticket at the International Restaurant Awards due to their brilliant chocolate concoctions. There are a wide variety of different flavors that you can choose from when it comes to ordering your own gourmet chocolates, but for the sake of this list we've chosen ginger.
It's incredibly fascinating how a chocolatier can combine the smooth and sweet flavor of chocolate with an ingredient as strikingly bitter as ginger, offering the perfect combination of spicy and sweet flavors. When you're placing your order, you can choose between ginger, peanut butter, or assorted flavors (for the more brave customers).
Kit Kat Mini Green Tea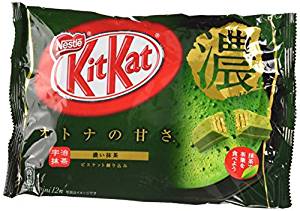 If you've spent a lot of time on social media over the past little while, such as YouTube, you're aware of the influencers that hold challenges where they taste foods from different areas around the world. When it comes to strange flavors from chocolate brands that you can trust, focusing on Asia is your best bet as companies such as Kit Kat have released an absurd amount of strange tasting chocolates.
One of which is the Kit Kat Mini Green Tea, which is essentially a pack of traditional Kit Kat's that are designed to taste exactly like green tea. Depending on your palate, you may find these to be the most delicious thing you've ever tasted or the most disgusting, the reviews vary. If you're interested in trying other types of Kit Kats with strange flavors, be sure to search on Amazon for other flavors such as baked potato, soybean, soy sauce, cherry blossom, and more.
Seed and Bean Lavender Dark Chocolate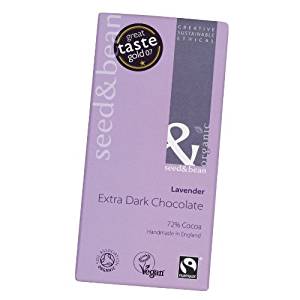 Nearly everyone is aware of the benefits that lavender can bring to the table ranging from aromatherapy to helping to make your home smell phenomenal throughout the day. Nevertheless, did you know that it is also a flavor that can be infused into chocolate for a sensual and scrumptious experience? Seed and Bean Lavender Dark Chocolate is surely a strange chocolate combination that you need to try as it combines the perfect amount of floral and earthy notes wrapped in the stunning bitterness of dark chocolate.
It's important to note, however, that lavender isn't a taste that everyone is going to enjoy, but it's certainly something to think about trying, as it could easily become your new favorite gourmet chocolate.
How to Find Strange Chocolate Flavors
Thanks to the help of the Internet and websites such as Amazon, finding the strangest food flavors from around the world has never been easier than it is today. All you need to do is head to Amazon and search for any flavor with chocolate and you'll be surprised by the amount of results. If you've been on the hunt for some interesting flavors that you can pair with the traditional taste of dark or milk chocolate, this list will help you find the right ones for your next sweet and savory craving.
Pin for later