Halloween Night Movies to Watch with Your Kids!
last updated:
Apr 09, 2019
2091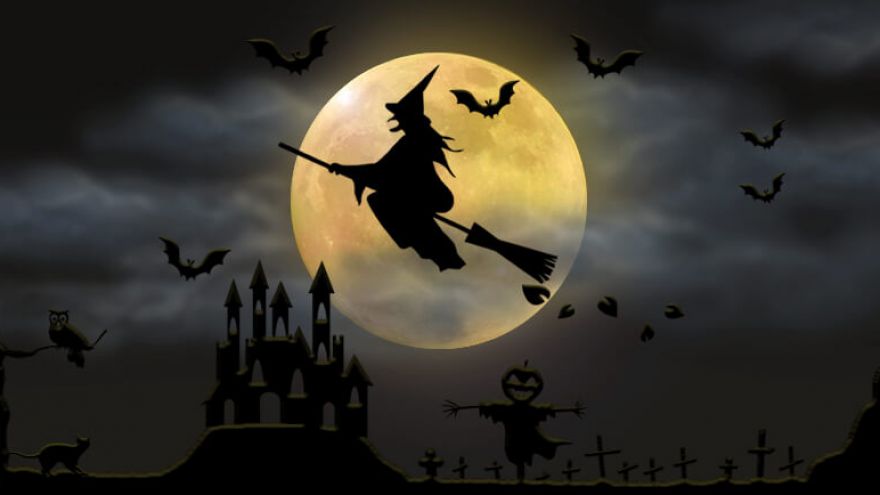 As a holiday that revolves around spooks and scares, you can bet that there are hundreds of Halloween movies that you can get your hands on. The hard part is finding movies that are interesting for adults and still appropriate for kids, though there are a few quintessential titles that you should consider. We've collected a list of our favorite Halloween night movies to watch with your kids that will also be reminiscent for you and any other adults in the room.
1. Hocus Pocus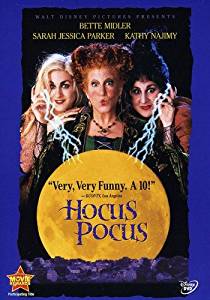 By far, Hocus Pocus is a fan favorite when it comes to Halloween time, especially as it brings together adventure, traditions around the holiday, and some of the best actresses in the world including Bette Midler and Sarah Jessica Parker. The movie revolves around the life of Max Dennison, played by Omri Katz and his sister Dani, played by Thora Birch, after they move to Salem, Massachusetts with their family.
Upon their arrival, they stumble across a coven of witches that inevitably end up being freed and they have to find a way to put them back where they came from. It's a hilarious comedy that still perfectly captures the feeling of Halloween without being too spooky for kids.
2. The Nightmare Before Christmas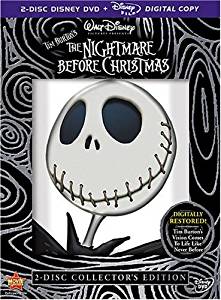 Arguably one of Tim Burton's most successful films, what we love the most about The Nightmare Before Christmas is that it doubles as a Christmas movie as well, so you have the ability to watch this masterpiece twice in one year! Following the story of Jack Skellington, AKA The Pumpkin King, you get to learn about the trials and tribulations of him attempting to claim Christmas for one year in an effort to try something different.
There are plenty of subplots, such as the romance between Jack and Sally, and there are plenty of internal dilemmas that Jack has to go through in order to attempt to commandeer Christmas.
3. Casper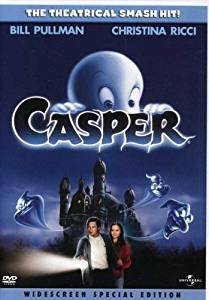 There are plenty of variations of Casper, however, the 1995 movie featuring Malachi Pearson, Christina Ricci, and Bill Pullman is our favorite, especially as the entire film takes place around Halloween time. With a similar feel to Hocus Pocus, it's a phenomenal family-friendly film that is equally as entertaining for adults.
When James Harvey (Bill Pullman) and his daughter Kat (Christina Ricci) move to Maine, they soon realize that the mansion is haunted by Casper the Friendly Ghost (Malachi Pearson) and his three tumultuous uncles. There's a lot involved with the movie ranging from a romantic subplot to trying to protect their home against a couple of city-slicker invaders, which gives it a slight Home Alone feel as well.
4. E.T.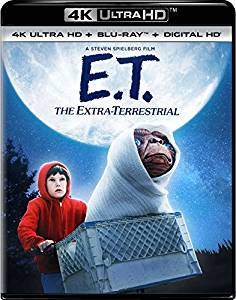 E.T. is a classic film that nearly everyone has seen, though the actual alien in the movie is a hit or miss with kids. Some of us grew up adoring the loving and cuddly E.T., while others were less than impressed with how terrifying he seemed when we were younger. Regardless, it's a film that every child should see as it brings them through a journey of meeting a best friend, making the most out of your time with that friend, and understanding what you would do to make sure that friend is protected. Starring Henry Thomas as Elliott and Drew Barrymore as Gertie, it's a great family film to watch this Halloween.
5. Monster House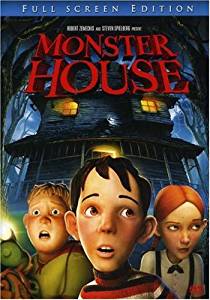 If you're looking for a Halloween flick that is a little more modern than the other films on this list, Monster House (2006) is a great fantasy/mystery film for the kids to get into. Mitchel Musso, Sam Lerner, Spencer Locke, and Ryan Newman are the biggest names in the film and it's a great adventurous film to watch. When three kids come to the conclusion that a house in their neighborhood is home to a creature that wants to hurt them, none of the parents in the town believe them.
As Halloween approaches, the trio comes up with a plan to destroy the house before the creature gets its grasp on innocent trick-or-treaters. Although it sounds terrifying, it's a hilarious animated family-friendly film.
6. Halloweentown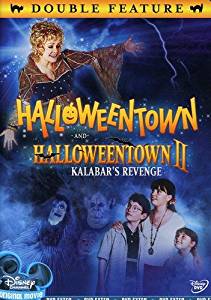 As a film that influenced several other Halloween films, including three others in the same franchise, Halloweentown is a classic amongst kids that grew up in the 90s. We find that it's the perfect combination of Sabrina the Teenage Witch with a twist of Hocus Pocus that will give you an evening filled with entertainment. It will also have your kids wishing that they had supernatural powers once it's finished.
Starring Debbie Reynolds, Kimberly J. Brown, and Judith Hoag, Halloweentown follows the adventure of a girl who learns that she is a witch with powers to save her town filled with supernatural entities.
7. R.L. Stine's The Haunting Hour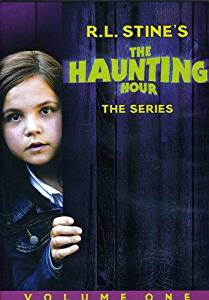 If you're the parents of kids that are a little bit older and are looking for a movie that will creep them out, R.L. Stine's The Haunting Hour is a great choice. As kids that grew up reading Goosebumps, anything that R.L. Stine puts out is creepy in its own way and has the perfect mix of age-appropriate terror and adventure. With this movie, viewers will be brought down the paths of several tales that feature creepy creatures ranging from stalking clowns to life-sized dolls.
8. The Haunted Mansion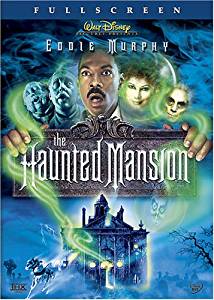 Who doesn't love sitting down and enjoying an Eddie Murphy film once in a while? The Haunted Mansion is a great alternative to other Halloween movies because it takes a different spin on what it means to be afraid during the spooky holiday. A realtor and his wife are beckoned to a mansion that they quickly learn is haunted by some entities. The entire film is about how they try to escape, though it has the perfect ending with a moral message about the importance of family and being there for the ones you love.
Final Thoughts
With the hundreds of Halloween movies out there, you can surely find some titles that are going to keep your kids entertained, though these are the best ones that we recommend watching this year. Whether you and your partner are looking for some not-so-scary films to watch or if you're hosting an annual Halloween party for your kids, these titles are the perfect classics to fall back on.
Pin for later