10 Graphic Tees for Women: From Funny to Super Cute, We Have One for Everyone!
last updated:
May 06, 2019
1499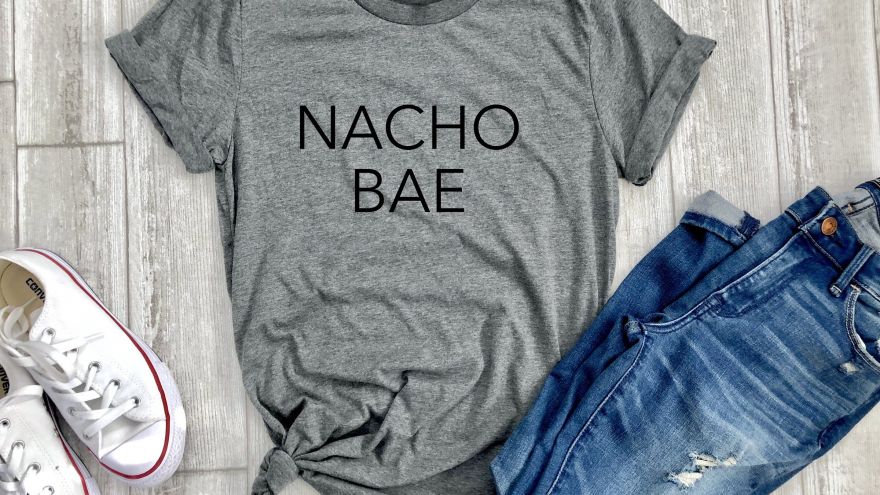 With summer quickly approaching, having an assortment of graphic tees will give you something comfortable and easy to wear every day. It can be tough to find the perfect t-shirts, especially if you're someone looking for quirky or trendy designs. Below are 10 of our favorite graphic tees for women that are funny, cute, quirky, and trendy.
Our 10 Picks!
1.The Future is Female Tee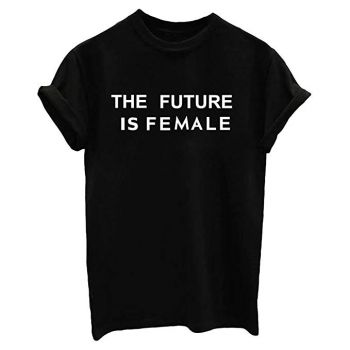 It's true when they say women are on the rise and as a woman, it's important to show your support for equal rights. This tee is quintessential to current times and shows off that you understand your own personal strength and resolve.
Available in black, white, and grey, this shirt is made of 95% cotton and 5% spandex which helps to make it stretchy and breathable. You'll also love how soft it is.
2. Nope Tee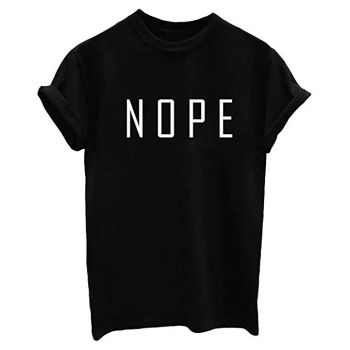 Do you ever have those days when you don't feel like dealing with anyone? This "Nope" tee is perfect for those days. Similar to the previous shirt, it's available in black, grey, and white. We especially love the bold text on the front that truly tells people that you are not in the mood!
The fabric is incredibly breathable and lightweight, making it the perfect choice for warmer weather. It can also easily be paired with a cardigan for cooler summer nights.
3. Plant Tee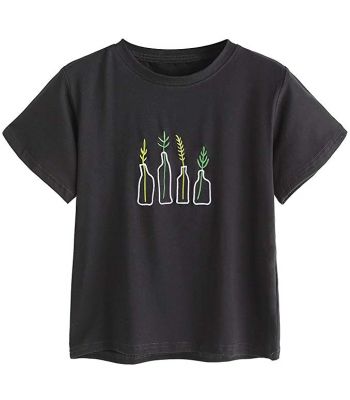 If you're someone who loves dedicating their time to creating beautiful floral arrangements and cute little displays of wildflowers, this is the perfect graphic tee for you. We love the adorable shape of the vases and the modern design of the plants inside of them.
This design is only available in black, but it sets the perfect background for the white vases and green plants. It also has a more oversized fit than the other shirts on this list, which makes them perfect for a comfortable shirt for weekend errands.
4. Tea Shirt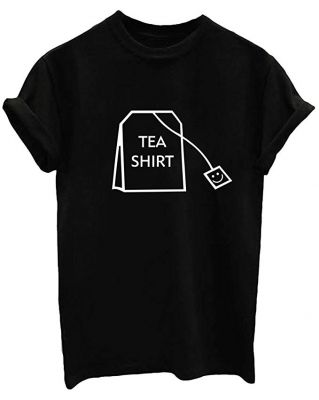 If you're someone who's a fan of puns, you'll especially love this "Tea Shirt" tee. On the front of the shirt, there's a cute little tea bag that literally reads, "Tea Shirt". You can guarantee this will easily become one of your most worn items, especially on days when you want to show off your fun personality.
You can choose from white, grey, and black, and all of the shirts are a blend of spandex and cotton.
5. Perfectly Imperfect Tee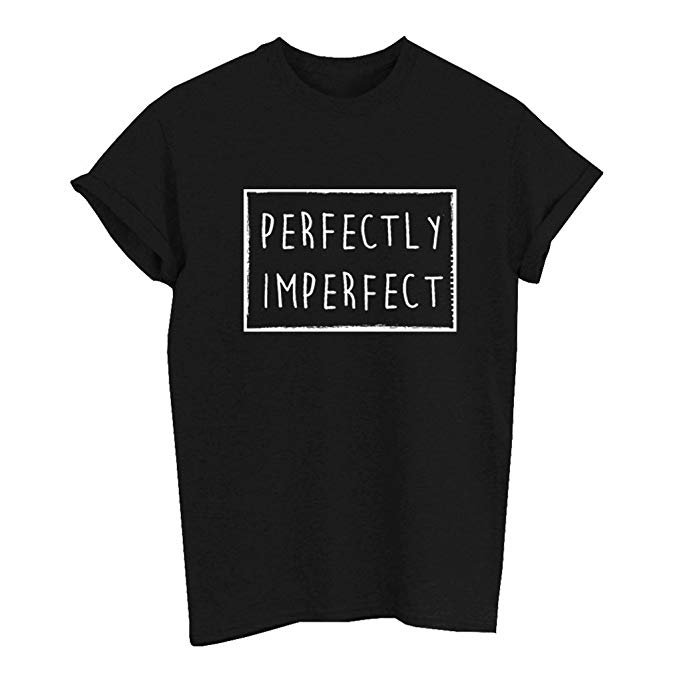 Even though it would be nice to think that every part of you is perfect, that's not always the case. In fact, there isn't a single human on the planet that is perfect and admitting to your faults is the first step to becoming a better version of yourself. The modern print of "Perfectly Imperfect" on the front of the shirt lets everyone know that all of your faults are what bring you as close to perfect as possible.
This casual tee is perfect for a weekend out with the girls or for lounging around at home. It could even double as a sleep shirt for an upcoming overnight trip.
6. Faith Tee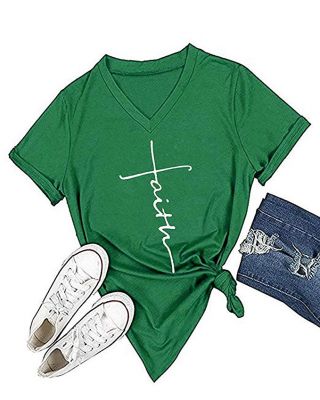 For many, the most important thing to have at the end of the day is faith. The main thing that we love the most about this tee is the innovative way that "Faith" is printed down the center of the shirt. We also love the cursive font that the manufacturer chose.
If you're looking for a comfortable way to show your appreciation for your spirituality, this is a fantastic option. It features a V-neck that adds some femininity to the shirt. It is also a cotton blend, so you can guarantee it will be one of the softest shirts that you own.
7. Why Be Racist Shirt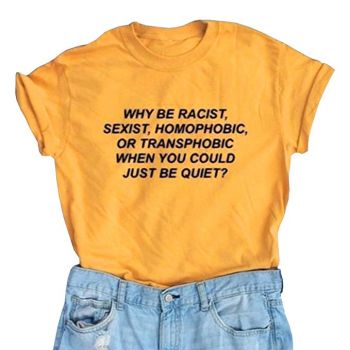 If you're a fan of social media, you've likely seen a ton of people wearing this shirt before. It's surely one of our favorites on this list as it speaks the truth and shows acceptance for everyone on the planet. On the front it reads, "Why be racist, sexist, homophobic, or transphobic when you could just be quiet?"
The shirt has a classic round neck and is constructed using premium breathable and soft fabrics. You'll also appreciate how durable the shirt is after being regularly washed and dried.
8. Oh Boy Tee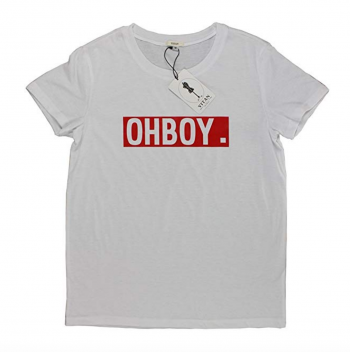 We've all encountered a situation where all we can say is, "Oh boy." Whether it's something good or bad, life is always full of interesting surprises. The block lettering on the front of this shirt really shows off how you feel about a particular situation. What we love the most about this tee is how it has the perfect amount of sarcasm without being too dreary.
You'll especially love the polyester and cotton blend that makes the shirt incredibly comfortable for everyday wear. It's also important to use the sizing guide, as the shirt is made in Asian sizes.
9. Not Today Satan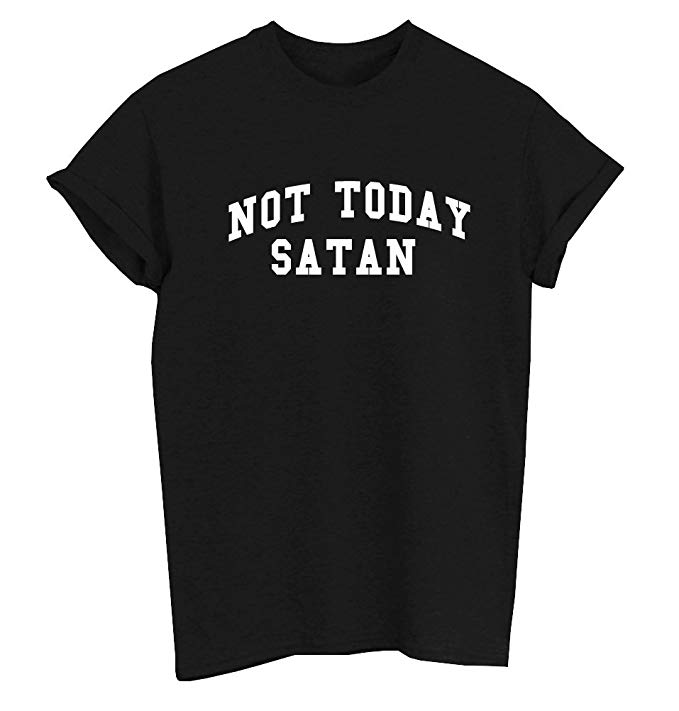 Sometimes you wake up in the morning and just feel like life is testing you. Even though we all hope that life will be full of ups and no downs, that's not really the case. When you feel like things are getting too tough, all you have to do is say, "Not Today Satan."
Available in white, grey, and black, this simple design is equally as funny as it is relatable.
10.Babe Tee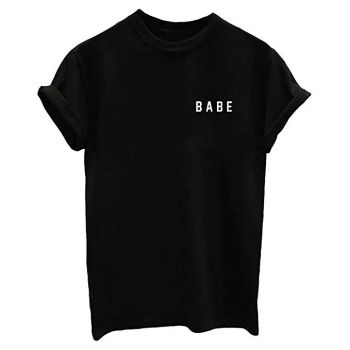 No matter who you are, you're a babe. Every person is unique and beautiful in their own way and wearing your title on your chest can show off your confidence. The "Babe" tee is incredibly trendy right now, especially amongst influencers. This shirt is the type of shirt that anyone can wear and feel completely comfortable.
What makes this style stand out is that it has a more relaxed fit, which is paired perfectly with a comfortable pair of shorts, yoga pants, or even your favorite jeans. Plus, you can order it in white, grey, or black.
Graphic tees are fun and the perfect addition to your wardrobe for running errands, going on dates, or even going to school. With plenty of different designs to choose from, it's easy to find the perfect cute, quirky, or funny shirt that shows off your personality.
Pin for later