Things That Any Traveler Must Have Without Knowing It Yet
last updated:
Apr 10, 2019
1599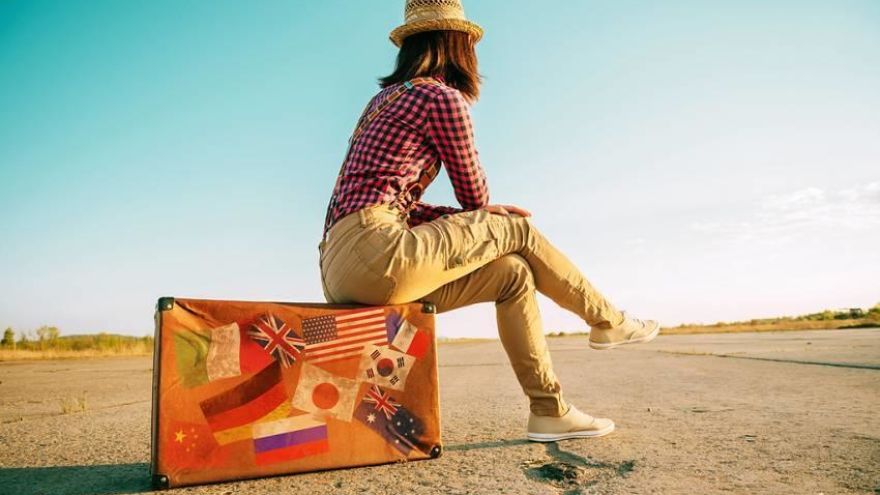 Traveling can be incredibly exciting, whether you're taking a road trip up north to go camping for the weekend or if you're flying halfway around the world. It's an adventure that you can embark on to learn more about yourself and what the planet has to offer. With that being said, there are dozens of things that you need to bring with you on your trip, from your passport to clothes. The following 3 things any traveler must have might not be on your regular packing list, but they're certainly items that will make your trip more memorable, safe, and convenient.
1. Made-for-Travel Journal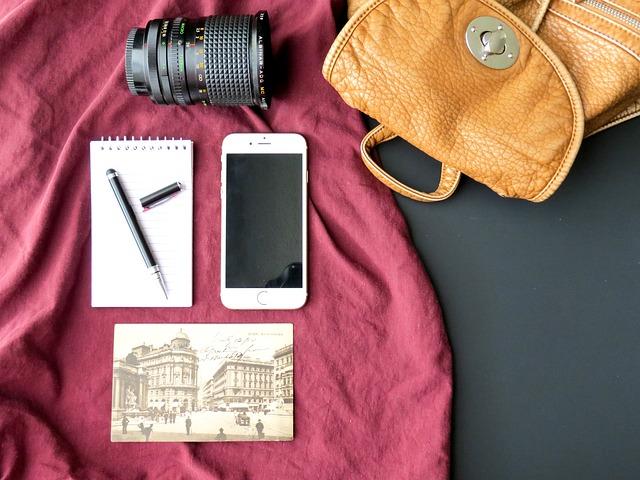 There are plenty of ways that you can document your travels, but nothing compares to the traditional idea of keeping a journal. Journals give you the ability to catalog special moments and events that occur while you're traveling so you can relive them at a later date.
One of the greatest advantages to keeping a journal is you don't need to have it readily available for every waking moment. Instead, you can reflect on everything that happened that day right before bed so you don't forget about it after. You can also bring the journal with you everywhere, taking short notes about certain places you've visited, the people you've met, and the culture you've taken in.
It can be preferable to take a journal abroad instead of a camera, as you won't have to worry about a valuable item being stolen. Plus, the written word can sometimes paint a bigger picture than an actual photograph can. Not to mention that you can keep the journal for years to come and continue to add to it as you embark on new journeys around the globe.
Made-for-travel journals can come in a variety of different shapes, sizes, and colors. They typically give you space to write about everyday adventures, add the date, and some even have special pages for you to affix printed pictures to help relive your most exciting moments.
It's also important to note that they are incredibly affordable, and would make the perfect gift for a friend or a family member.
2. Travel Toothbrush Sanitizer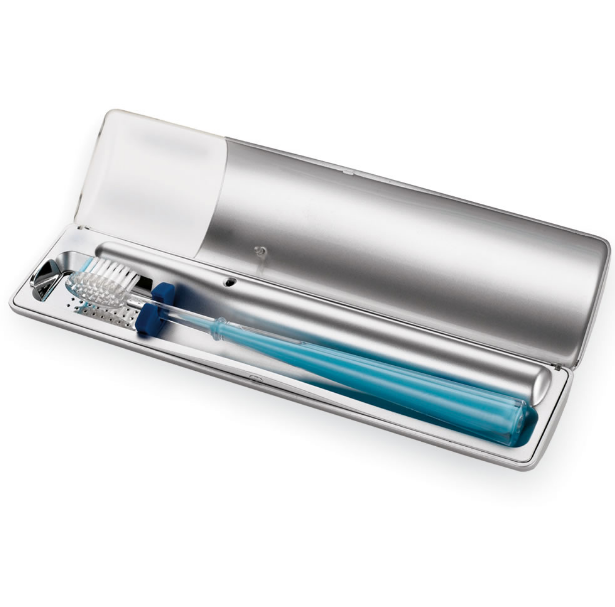 You would be surprised at the sheer amount of bacteria you come in contact with while you're traveling. You don't even have to be halfway around the world, as dirt and germs can be found relatively anywhere, even in Mother Nature. Now imagine all of those bacteria making its way onto your toothbrush and eventually into your mouth. Not only is that terrible for your health, but it's generally unsettling.
With the help of a travel toothbrush sanitizer, you can rest assured that your toothbrush will be protected from the elements no matter where you go. These unique travel accessories will house your toothbrush and keep it in a clean environment while on your trip.
They're a great tool to have because they're small enough to fit into a small purse or a pocket and they prevent germs from finding a new home in the bristles of the brush.
Aside from preventative measures, there's also the additional benefit of cleaning the toothbrush before every use. They're typically integrated with a UV light sanitizer that will kill up to 99.9% of germs while you're on the go. This can be essential for anyone that might not have access to water where they are or if your travel toothbrush accidentally touches a dirty surface.
The majority of models are incredibly easy to use as it's an all-in-one compact device. Typically there will be a single button that you have to push for the UV light to begin the sterilization process and it will automatically shut off once your toothbrush has been thoroughly cleaned.
3. iPhone Charging Bracelet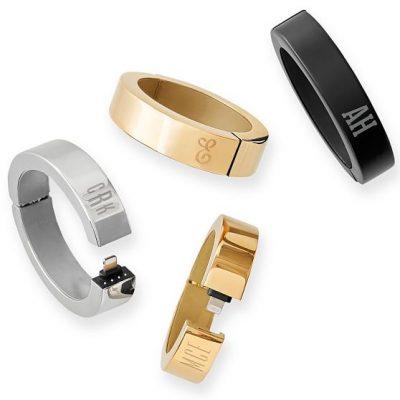 There's nothing more frustrating than traveling and having a dead cell phone, especially if you're in a different country and forgot to pack a power outlet adapter. It can also be stressful because you won't have access to GPS and navigation or be able to contact your family members until you put the money into a charger and adapter. It's also important to think about your accommodations because depending on if you're staying in a community hostel, such essential things can be stolen.
Instead of having to worry about trying to find a charger, consider buying an iPhone charging bracelet. These inclusive pieces of jewelry are just as stylish as they are functional and using them is easier than you could imagine.
A charging bracelet will store reserve battery power that can be connected to your iPhone whenever its battery starts to drain. Typically these devices will have the same lightning cable port as your phone so all you have to do is stick the bracelet into the same port where you would put your regular charging cable and it should get you to 100% battery power.
When you're looking to charge the bracelet itself, you can easily plug it into a computer or any other battery-operated device that has an output USB port. Within a few hours, the bracelet will be filled with juice and ready to go. At this point, you just wrap it around your wrist and set off on your travels.
Using an iPhone charging bracelet is the perfect way to assure your friends and family that they can always get in touch with you, regardless of where you are. It's also phenomenal if you're traveling with a group of people, and someone loses their charger. Instead of having to give yours away, you can easily boost their phone with your bracelet until they're able to purchase a new one.
Considering that dead batteries are the number one frustration of smartphone users around the world, it can't hurt to have a little battery power reserved for emergencies.
Traveling can be exciting, but it's important that you are prepared for absolutely anything and everything. From packing the right clothes to making sure you have access to unique tools that help to make traveling easier, you'll be able to have the time of your life with little worries.
Pin for later