Who Has the Most Followers on Instagram? 15 People With the Most Followers in 2018
last updated:
Jan 30, 2020
5885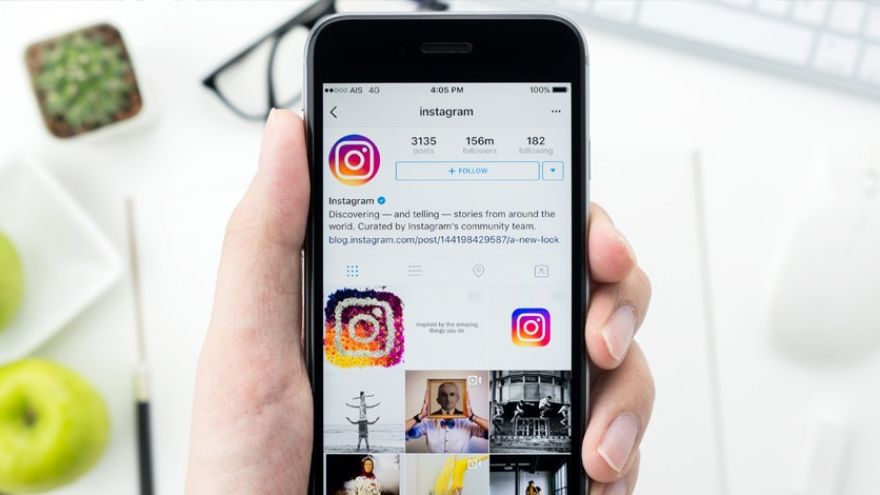 Facebook used to be the social media platform everyone wanted to be on, but these days, especially for celebrities, Instagram has absolutely taken over. Overall, Instagram has an impressive user base, having reached a billion monthly active users in June of 2018. That's right, billion!
Whether you are a brand, celebrity, athlete, singer, or influencer, Instagram has become the go-to platform for connecting with your audience. Between regular posts and Instagram Stories (which has really taken off – sorry Snapchat!), there is an impressive amount of content posted and engaged with each and every day.
So, who reigns supreme in the land of Instagram? Do you follow any of these top 15 people? You are about to find out. Let's count down the 15 most followed users on Instagram in 2018. Have you also wondered just how much money these top celebs make for their sponsored posts? You aren't alone! We did some research and found out just how much it'll cost big brands to work with these top celebrities. Not surprisingly – it isn't cheap!
15. Khloé Kardashian: 79.3 Million Followers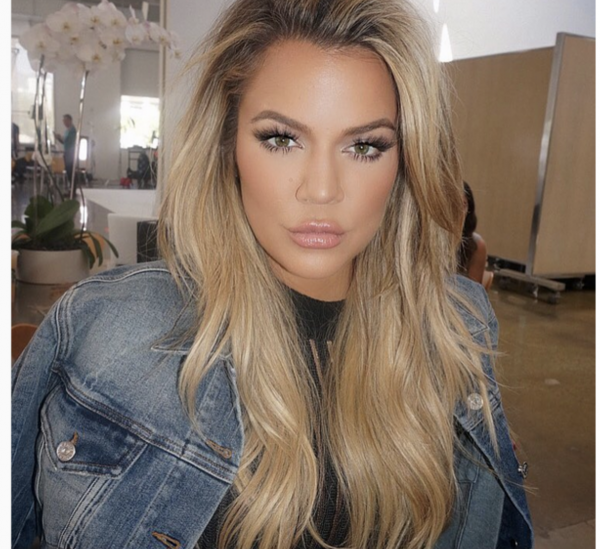 Just making it in the list is one of the Kardashians, which shouldn't come as a surprise at all! Khloé, the youngest of the sisters (minus Kendall and Kylie Jenner of course) has gained quite a huge following thanks to her fitness journey and positive messaging that she shares with her followers.
One of the more outspoken sisters, you also never know what she will post or what her caption will be! People love following along (or should we say keeping up?) with her and can't wait to see what her next mission is – whether it's a new tv show, clothing line, or raising her gorgeous daughter True.
Average Number of Likes per Photo: 1.8 million
Average Number of Comments per Photo: 2.1 thousand
Estimated Earnings per Post: Kim isn't the only Kardashian making a living on social media! The youngest Kardashian sister has certainly made her own path for success and as a result pulls in major cash for her own sponsored post. Interested in booking Khloé for a post? It'll cost you around $480,000 per post!
14. Jennifer Lopez: 79.7 Million Followers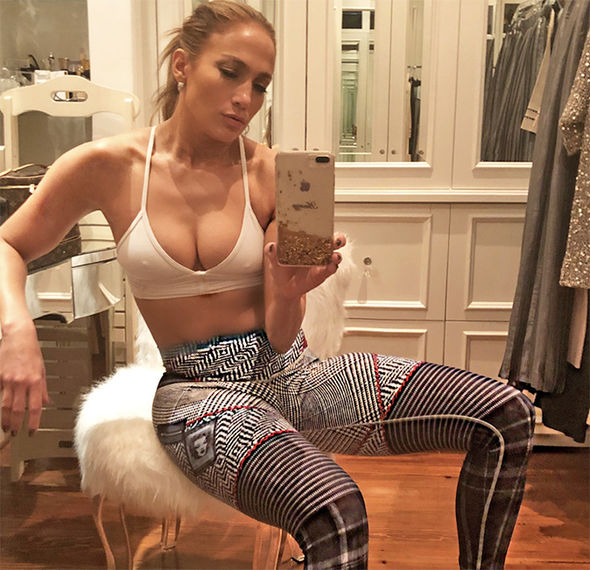 Maybe coming as a surprise, Jennifer Lopez is next on the list with nearly 80 million followers on Instagram. Jlo has been a major force in the music, acting, and dance industry (triple threat!) since the 90s, and people still can't get enough of her! Her talent, beauty, and high profile relationships (hi Alex Rodriguez!) make her one of the most exciting celebrities to follow.
Her humbleness and drive also make her one of the more unique and most loveable celebrities to follow, and she serves as a major inspiration for girls all around the world. We can't wait to see what she does next! Follow her to see behind the scenes from her latest acting projects, TV shows, Vegas performances, and so much more.
Average Number of Likes per Photo: 1.4 million
Average Number of Comments per Photo: 14.2 thousand
Estimated Earnings per Post: There isn't much info available about how much it'll cost you to book Jlo to sponsor a post on her Instagram, but if you are wondering about booking her to sing- it'll cost you! It is reported that it costs $5 million for her to perform!
13. Nicki Minaj: 91.9 Million Followers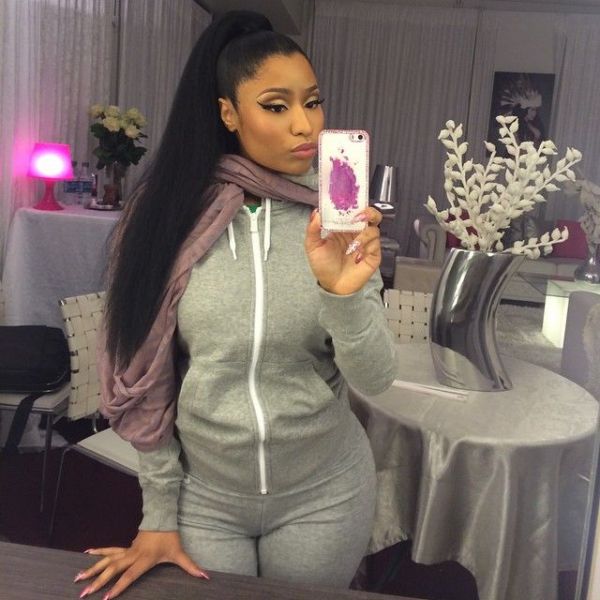 The Queen of Rap comes in at 13 on the list with nearly 92 million followers – it's Nicki Minaj! Her powerful music and outspoken personality make her one of the most exciting people to follow on Instagram, and people just can't wait to see what she does (or what she says) next. From her relationships, to music collaborations, to her bold fashion sense, or her sense of humor, there is a lot to love about Nicki Minaj, and her loyal fans would agree!
Average Number of Likes per Photo: 1.1 million
Average Number of Comments per Photo: 13.6 thousand
Estimated Earnings per Post: Following in Jlo's footsteps, there isn't much info available on how much it'll cost to book the queen of rap for a sponsored post, but if you want her to perform? Plan on paying upwards of $250,000!
12. Kendall Jenner: 95.3 Million Followers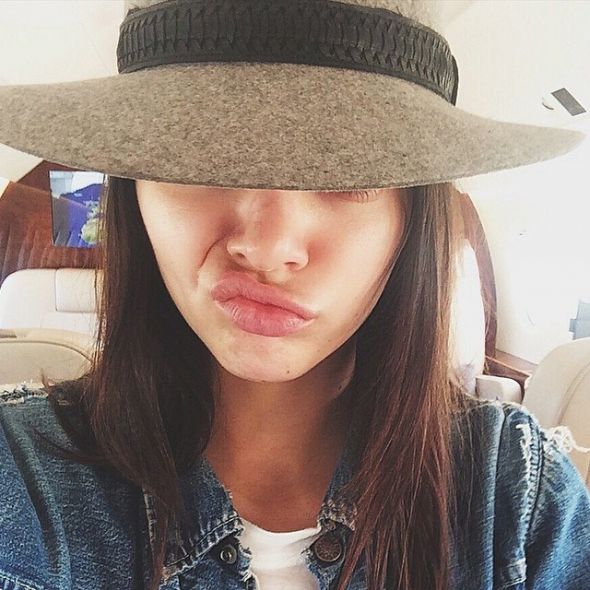 Another Kardashian/Jenner has made the list! This time, it's fashion icon Kendall Jenner. She has risen to become one of the hottest runway models in the industry and that is coupled with a major Instagram following of nearly 96 million. People love seeing her hang out with all of the fashion industry icons, traveling the world for runway shows, and of course her interactions with her family.
People love that she has remained close to family while still branching out and doing her own thing and living her dream, and she serves as such an inspiration for anyone else who has the same goals that she has!
Average Number of Likes per Photo: 3.4 million
Average Number of Comments per Photo: 27.3 thousand
Estimated Earnings per Post: Kendall certainly doesn't just make her money on the runway, she makes it on her timeline as well! On average, Kendall makes $500,000 for each Instagram sponsored post.
11. Lionel Messi: 98 Million Followers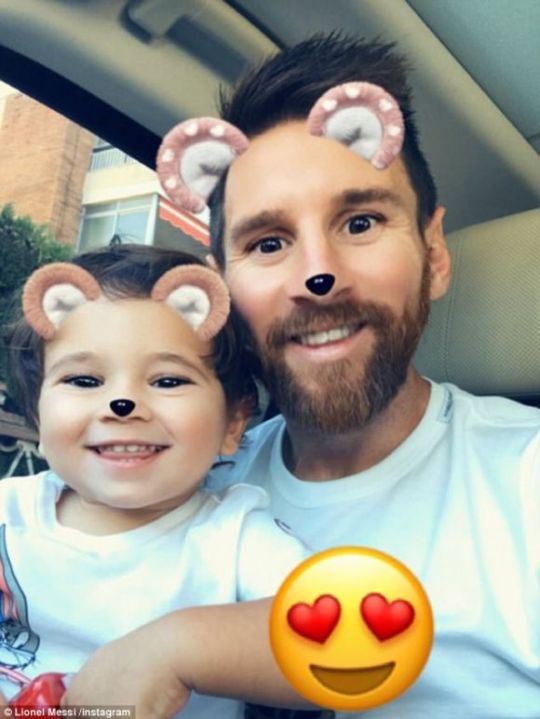 So far this list has been dominated by female reality and music stars, but the number 11 spot mixes it up! From the soccer world comes Leo Messi with an impressive 98 million Instagram followers. Known as one of the greatest soccer players ever (no pressure), he certainly has the entire world's attention whenever he plays – whether it is for his home country of Argentina, or with his club team in Barcelona.
His impressive talent and commitment to giving back to local communities makes him one of the top followed celebrities – and deservedly so!
Average Number of Likes per Photo: 4.3 million
Average Number of Comments per Photo: 28.8 thousand
Estimated Earnings per Post: In addition to being considered one of the best soccer players to ever play the game, he is also one of the top earners on social media! An Instagram sponsored post featuring Messi costs around $500,000 per post.
10. Neymar: 102 Million Followers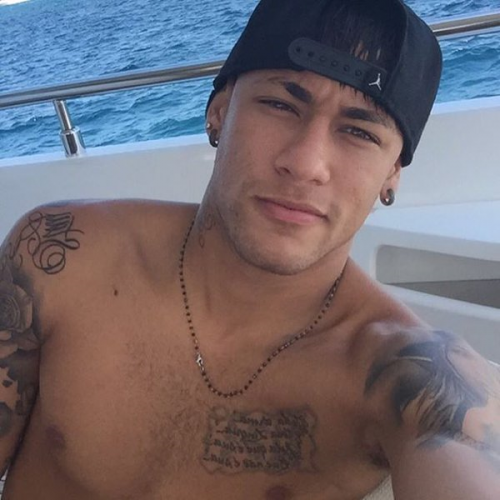 We've made it to the top 10, and with it comes another soccer legend! This time it is Brazilian heartthrob Neymar- and boy does the world love him! With 102 million followers, he also has people from all over the world following his every move. People follow him to keep up with his amazing talent, and also to see what he will do with his hair next! Known for his crazy styles, he is always fun to follow and keep up with. You never know what he is going to do next!
Average Number of Likes per Photo: 1.7 million
Average Number of Comments per Photo: 13 (yes- just 13! Worth nothing that Neymar has chosen to limit his comments, likely only allowing those he follows to submit a comment.)
Estimated Earnings per Post: Neymar also gets in on the soccer star action, not just with his massive following, but with his earnings as well! To have Neymar feature your product you'll have to pay on average $600,000 per post!
9. Justin Bieber: 102 Million Followers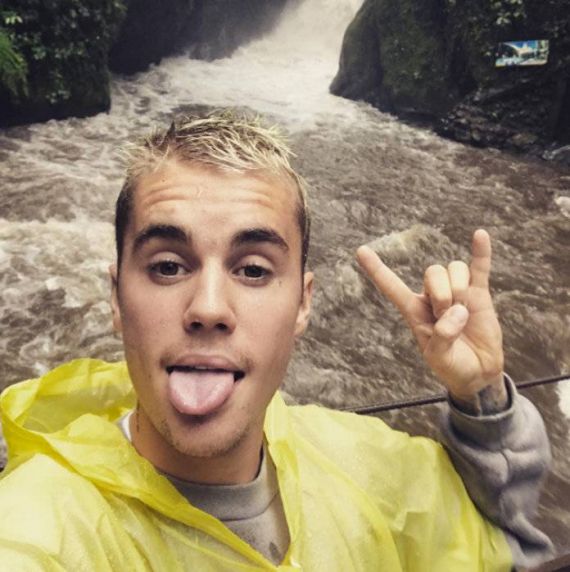 Do you have the Bieber Fever? You might not, but millions of people certainly do! Justin Bieber ties Neymar with an impressive 102 million followers on Instagram, and he only seems to be gaining more popularity every day. From his catchy music, including some excellent collaborations (Despacito anyone?), to his high profile relationships, people love seeing what Justin will do next.
Most recently he shocked the world with his quick engagement to Hailey Baldwin. What will he do next? We guess you'll just have to follow him to find out!
Average Number of Likes per Photo: 8 million
Average Number of Comments per Photo: 227 thousand (his average shot up on his post announcing his engagement to Hailey Baldwin- clearly people have a lot to say about this new relationship!)
Estimated Earnings per Post: The Biebs is no stranger to sponsored posts, and he is certainly well compensated for them! On average, Justin earns $630,000 for each sponsored Instagram post of his.
8. Taylor Swift: 111 Million Followers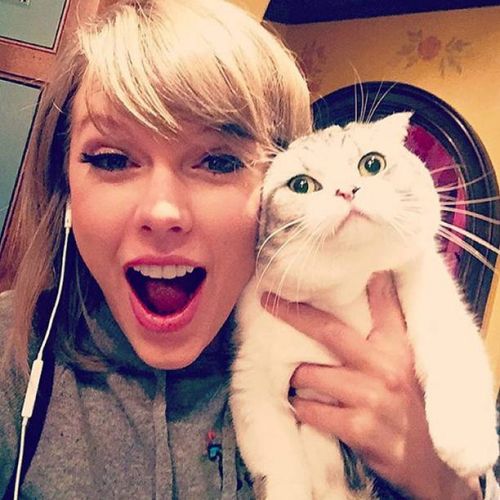 Country turned pop singing sensation Taylor Swift is next on the list with an impressive 111 million followers. Fans love that she really lets them in on her life, especially he time on the road touring and visiting with fans. Her high profile relationships, including her friendships (or shall we say, girl squad), also make her one of the most exciting celebrities to follow – you never know who will pop up on her Instagram feed next!
Average Number of Likes per Photo: 1.4 million
Average Number of Comments per Photo: 0 (Taylor has comments completely disabled on her Instagram account!)
Estimated Earnings per Post: There isn't much to be found with regards to how much Taylor makes for her sponsored posts. Considering she has been known to delete all her social media images, it may make her a bit of a risky pick when it comes to finding a celebrity influencer, although with her insane amount of followers, even if a picture was up briefly, the impact would certainly be huge!
7. Kylie Jenner: 115 Million Followers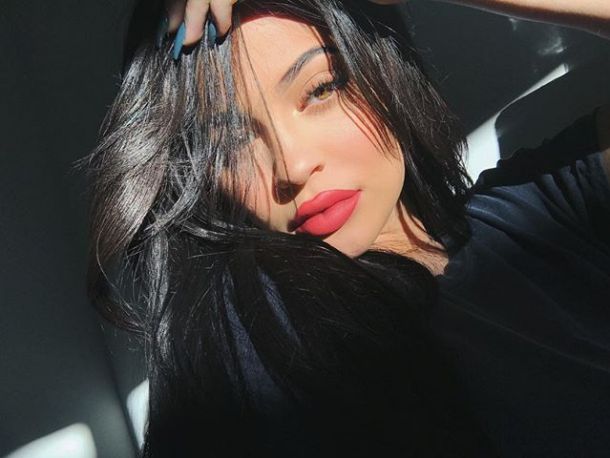 Is there room on the list for more Kardashian/Jenners? Of course there is. No social media list would be complete without the inclusion of Kylie Jenner, and she comes in at number 7 on the list with an impressive 115 million followers. Kylie has found a way to stay at the front of everyone's attention on social media, sharing images of her life, friendships, family, beauty collection, and most recently, her beautiful new daughter Stormi.
At just 21 years old, we really can't help but wonder what she will do next, but what we do know is that it will be a huge success!
Average Number of Likes per Photo: 4.3 million
Average Number of Comments per Photo: 59.6 thousand
Estimated Earnings per Post: This one might hurt! The news broke this year that Kylie makes an impressive $1 million per Instagram post. That stat easily makes her the highest paid celebrity when it comes to sponsored social media posts. If you want Kylie to show off your product- it's gonna cost you!
6. Dwayne Johnson: 115 Million Followers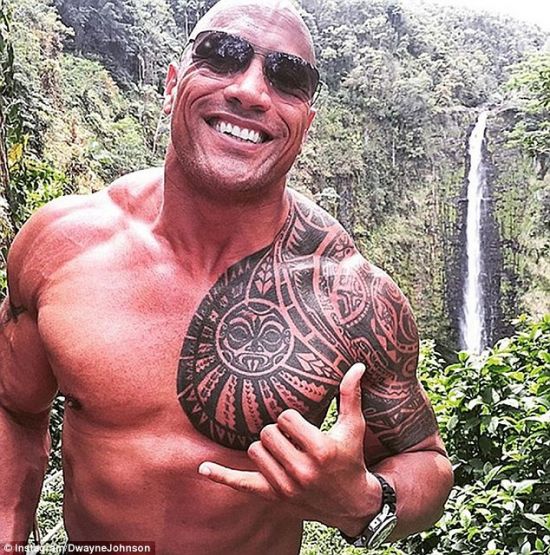 Possibly a surprise entry on the list, and with another tie, coming in at number 6 with 115 million followers is Dwayne 'The Rock' Johnson! Are you surprised? Fans love following the actor/body builder as he shares images from his busy life. Shots from the gym, move sets, at home, and more give fans an inside look at the life of the Rock. His sense of humor helps keep his feed fresh and fans can't wait to see what he posts next!
Average Number of Likes per Photo: 1.2 million
Average Number of Comments per Photo: 8 thousand
Estimated Earnings per Post: The Rock makes plenty of paper (see what we did there?) for each of his sponsored Instagram posts. On average, he makes $650,000 for each sponsored post! This just further proves that it isn't just the ladies who can make serious cash for sponsored posts, the men certainly get in on the action too!
5. Kim Kardashian: 110 Million Followers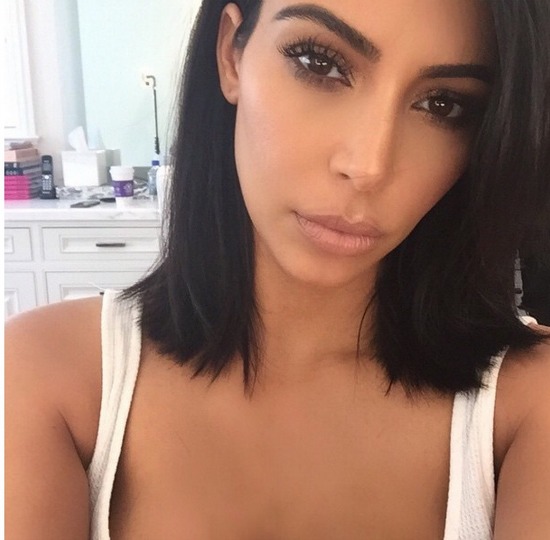 Of course, it seems crazy (krazy?) to envision a list of top Instagram users without mentioning a Kardashian! The queen of the family Kim makes it into the top 5 with an incredible 110 million followers. With a feed filled with selfies, family, and of course KKW beauty posts, Kim has earned her spot in the Instagram hall of fame. Love or hate them, the Kardashians have changed the game when it comes to social media, and millions of users are always waiting to see what she posts next. Between breaking the Internet, or commenting on the latest family rumor, her feed is always entertaining.
Average Number of Likes per Photo: 3 million
Average Number of Comments per Photo: 27.6 thousand
Estimated Earnings per Post: Of course you shouldn't be surprised that Kim is one of the top earners when it comes to sponsored posts. Dubbed the queen of selfies and social media, she has sure found a way to monetize her social media success! On average, Kim makes $720,000 for each sponsored post. That is one expensive selfie!
4. Beyonce: 114 Million Followers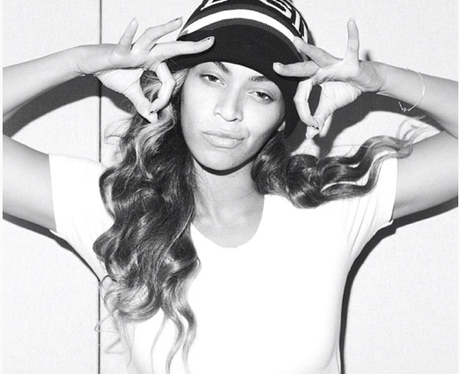 Queen Bey takes the number 4 spot with an impressive 114 million followers. Her image announcing her pregnancy with twins is one of the most liked images on all of Instagram, which to date has an incredible 11.2 million likes. One image! Her star power is undeniable, and everything she posts is always a sensation on the platform, earning millions of likes in what feels like seconds.
From sharing her impeccable fashion sense, to sharing updates about her latest music and concert appearances (like Coachella- or as fans call it, Beychella), her fans- or members of the Beyhive shall we say, are fiercely loyal and have her cemented as a top user on Instagram.
Average Number of Likes per Photo: 2.4 million
Average Number of Comments per Photo: 16.4 thousand
Estimated Earnings per Post: Queen Bey also makes quite a fortune for each of her sponsored posts, earning on average $700,000 for each post. Not too shabby!
3. Ariana Grande: 118 Million Followers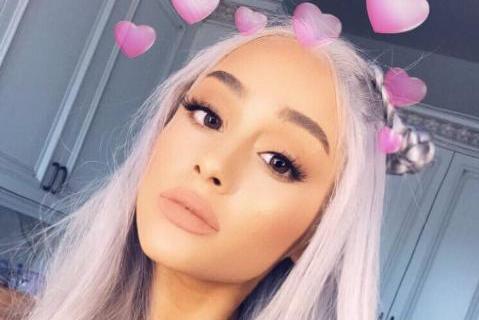 Another singer makes the list! Coming in at number three is the queen of pop Ariana Grande, with a huge following of 118 million. Her quirky personality and love for her fans makes her a top followed artist on the platform, and no matter what she posts, it is instantly a viral sensation. From videos from her worldwide tours, to images with her family and friends, her feed is super playful and really lets her fans (the Arianators) into her life.
Whenever her new music drops, she uses Instagram to drop hints about it, sending her fans into full on investigation mode. What will she do next? Everybody can't wait to find out.
Average Number of Likes per Photo: 5.9 million
Average Number of Comments per Photo: 0 (Ariana also has her comments currently disabled on her Instagram).
Estimated Earnings per Post: As you can imagine, getting a sponsored post from Ariana won't be cheap considering she is in the top three for the most followers on Instagram! It is rumored that she will earn around $500,000 for each of her sponsored posts. We may have a few tears left to cry over that price tag!
2. Cristiano Ronaldo: 124 Million Followers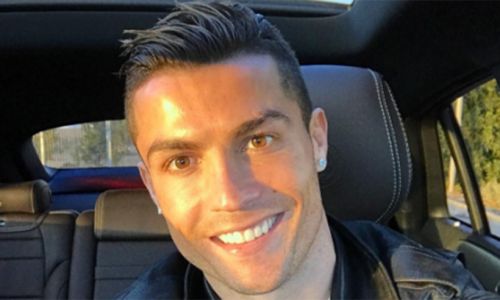 A possible surprise entry, the number two spot isn't another singer, but instead the soccer sensation Cristiano Ronaldo. Coming in at 124 million followers, the talented athlete has gained a massive following on Instagram by sharing his fabulous jet setting life, traveling for both vacation and soccer all over the world. And he has certainly won over the ladies with his looks!
Modeling shots, action shots from the soccer pitch, and a great sense of style has turned Ronaldo into a household name, and everyone wants to either be him, or hang out with him! Oh, and not to mention he is one of the most talented soccer stars to ever play the game. What doesn't he have going for him? It's easy to see why he has millions of people following him.
Average Number of Likes per Photo: 4.7 million
Average Number of Comments per Photo: 28.4 thousand
Estimated Earnings per Post: You don't have to be a reality star or singer to make money on social media! This soccer star earns on average $750,000 for each sponsored post – not bad!
1. Selena Gomez: 136 Million Followers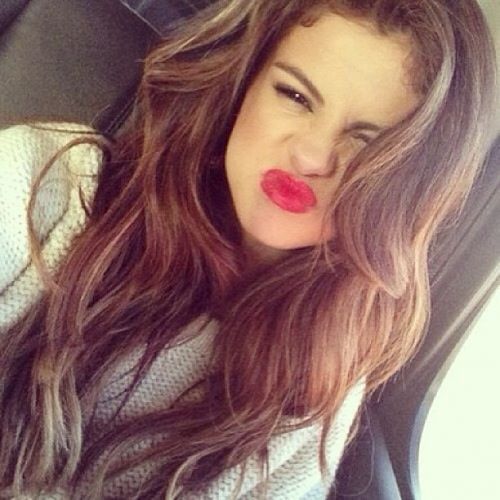 Finally, it shouldn't come as much of a surprise that the number one most followed person on Instagram is Selena Gomez who blows everyone away with an incredible 136 million followers. The singing sensation has captivated millions with her music, acting, and of course, her high profile relationships. Her devotion to her fans and her desire to shed light on the sometimes negative impact that social media can have on people, especially young girls, has inspired so many, and is a big reason her following has taken off and pushed her into a space all on her own.
After her shocking reveal that she had a kidney transplant, her fan base only grew and everyone developed an even deeper appreciation for her and her music. It doesn't look like anyone will take the number one spot away from her any time soon!
Average Number of Likes per Photo: 6.4 million
Average Number of Comments per Photo: 63.3 thousand
Estimated Earnings per Post: It shouldn't come as a surprise that the most followed celebrity on Instagram also pulls in a major paycheck for each sponsored post. Selena makes on average $800,000 for every sponsored post. It makes sense why she works with major brands like Coach and Coke- they are some of the only brands who could afford her!
Honorable Mention: Instagram: 234 Million Followers
If you actually look at the numbers, the most followed user on Instagram is…Instagram! With 234 million followers, the platform account has the highest follower count by nearly 100 million. Sharing beautiful images from users all across the globe, the account is an inspiring one that so many people love to engage with (and try to get featured on!) If you're looking to truly become the most followed account on Instagram, you sure have your work cut out for you!
There you have it! These are the most followed, most insta-famous celebrities currently ruling the social platform. Is there anyone not on the list you thought would make the top 5? Anyone in the top 5 you don't think deserves to be there?
10 Tips to Grow your Own Audience on Instagram
Are you looking to be the next best influencer on Instagram? Considering how much top influencers and celebrities can make per post, it makes sense! However, without a large audience, you aren't going to be collecting a large check!
Instead, you need to take some time (and have some patience!) as you work to grow your audience. As most (non-celebrities) will tell you – slow and steady is the way to go. You most likely won't gain millions of followers overnight, and that is okay. Taking shortcuts is not going to get you the coveted influencer status you want (or simply a large audience to engage with).
There are quick tricks such as buying followers that may briefly make you feel good as your follower number increases by a lot, but they are not real engaged followers that will actually engage with your content.
Instead, there are proven methods that will work, as long as you stick with them! We certainly live in a culture of instant gratification (we blame Amazon Prime), but the truth still remains, that good things take time!
If you are serious about growing your own audience on Instagram, listen up! These are the 10 best tips that should be following. Stay patient, stay consistent, and you will see results.
1. Hit the 'like button' on other accounts
Yes, you want people to like your own photos, but one of the best ways to gain followers and likes is by reaching out to others and showing your appreciation for their content. This doesn't mean you should just start tapping on each and every photo you see, but instead look at accounts that are in your same industry or that have the same focus you want to have.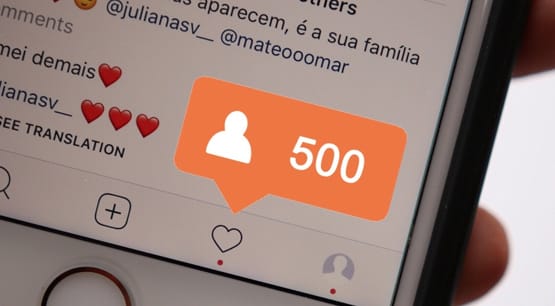 Throw some likes on content you genuinely like and see if that grabs their attention! Chances are at least some of the accounts will look to you and if they like what they see, you'll get the follow!
2. Have a consistent look
People are more likely to connect with and want to follow you if you have a pretty consistent image. That doesn't mean you post the same photo every time (that would turn people away!) but rather, there should be some consistent element that is seen in all (or most) of your content.
Maybe you only photograph really bold, bright colors. Maybe you prefer pastels (millennial pink anyone?) or maybe you prefer black and white. Pick a theme, and stick with it!
3. Be social
It is called social media after all! In addition to liking photos, comment on photos as well with genuine comments. Simply saying 'nice!' isn't really going to cut it. Instead, take some time to write a more meaningful comment that shows you actually looked at the photo you are commenting on. This certainly takes time, but the effort will certainly pay off!
Not only are you getting your username out there (by showing up in comments) you are also connecting with others – and that is something that will go a long way in terms of getting the user to follow you in return!
4. Create a branded hashtag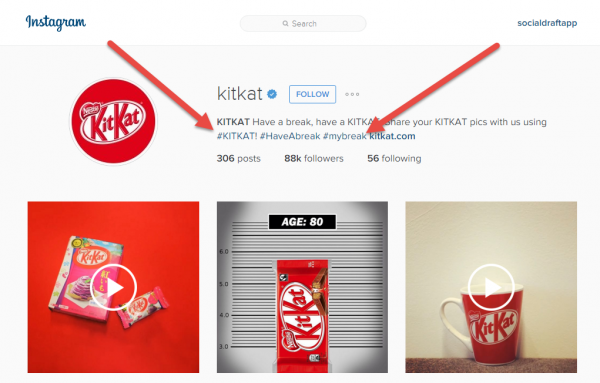 A great way to take your content to a new level and increase your exposure is to create and use a branded hashtag. This allows for others to use it as well and will put all content in one spot that is easy to search and find. If you do this, make sure to add the hashtag to all of your posts and also to your bio. Follow the hashtag and make sure you engage with anyone who uses it as well!
5. Use other relevant hashtags to increase exposure
We get it. When you start out and don't have a large following, it is frustrating to not get the response you want towards your content. Hashtags are a great way to increase the reach of your posts while your audience number is still low.
Do some research and find the best hashtags that accurately represent your content. Keyword- accurate! Don't just put every hashtag you can think of on your post- not only does it look spammy, Instagram may even flag you account!
6. Incorporate Instagram stories
Instagram Stories have become insanely popular and are viewed millions of times each day. This is a great additional type of content to add into your overall Instagram strategy. Use this to post your less 'perfect' content and be real – people will like that and it gives you a chance to actually connect with them!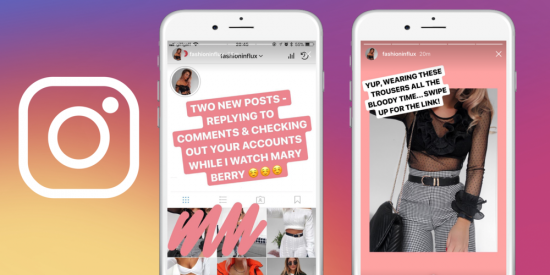 Be sure to also make use of highlights so that your stories can remain on your profile page long after the 24 hour mark. Within stories, be sure to get creative and make use of all the fun elements Instagram allows you to use- filters, music, polls, hashtags, stickers, and more!
7. Always add a location and if possible, tag users
Research shows that posts that have tagged users and a tagged location get more likes. And it makes sense! Tagging the location will make the photo visible to people who search that location- a great way to expand your audience!
8. Mention your Instagram on your other social pages
Just because someone follows you on Twitter doesn't mean they follow you on Instagram! Make sure you include your handle in your bio and do some posts that alert users of your Instagram account as well. A quick and easy way to grab some new followers that already like you and your content!
9. Focus on your captions as well as your images
Yes, Instagram is all about the visuals. And they do need to be great! But what also needs to be great are your captions. A great caption can work wonders in terms of gaining a following. Are you funny? Inspirational? Romantic? Similar to picking a theme for your images, develop a style for your captions as well- it can end up being what people look forward to seeing as much as your actual images!
10. Post consistently
Finally, to really have success with Instagram and to grow an audience, you need to be consistent. One post a week isn't going to cut it! In an ideal world you would post once a day to your Instagram and at least once, if not more, to your Instagram Story. It takes persistence and hard work, but stick with it, and the followers will come!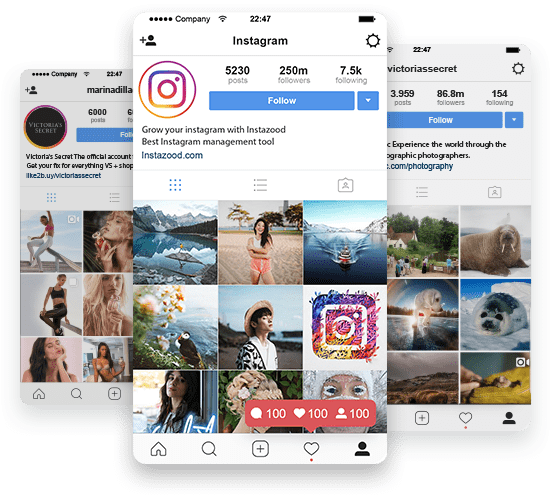 So there you have it! Buying followers or trying to simply get lucky are certainly not your best Instagram strategies. Instead, follow these 10 tips to secure a large, loyal following of people that genuinely care about you and your content. Measure your results month to month and always stay positive! Also remember that Instagram is supposed to be fun! If you have a negative outlook about gaining followers, you are likely to fall into that trap and watch your numbers drop.
Keeping positive, engaging with your audience, and regularly producing great content will have you well on your way towards the audience you've always wanted!
Pin for later