5 Books Celebrating Women and Feminism
last updated:
Apr 11, 2019
1412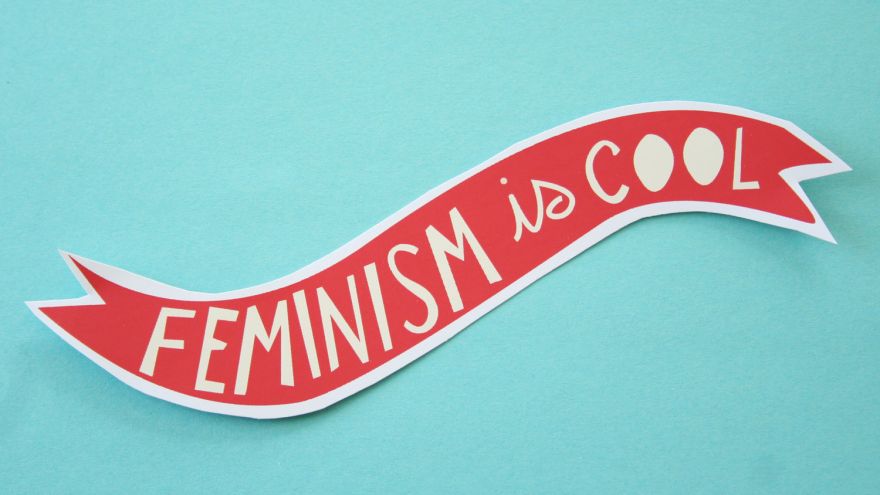 As with any movement, there are pros and cons to each argument. Feminism is a great example, as there are people who fight for the rights of women and others who establish an extremist point of view. When you're trying to learn more about feminism, women's rights, and the appreciation of women, it can be daunting to find the right materials. This is especially as plenty of books are written with a negative point of view.
Below are 5 fantastic titles that you should take into consideration. These pro-women and feminist writings are educational, uplifting, and moving. You can guarantee that you'll learn more than a thing or two by the time you are done.
1. Feminists Don't Wear Pink: and other lies – Scarlett Curtis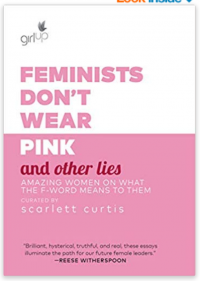 This is by far one of the best reads of today's modern day and age for a woman interested in learning about feminism. In fact, it's written in such a way that men can even get a more educated view on the topic. Curated wonderfully by Scarlett Curtis, this novel is all about celebrating the most iconic women in history.
There are plenty of essays by influential people in the book, such as Emma Watson. You will learn about all of the ways that activists are working towards building a better and brighter future for women.
What makes "Feminists Don't Wear Pink: and other lies" such an interesting read is that it comes from the perspective of several different women. It's not the type of feminist novel that drones on about information from one point of view. You'll learn about how the most celebrated women in the world view feminism and view the world as it is today. Additionally, the curated collection of essays is incredibly affordable, which means you have plenty of reasons to read it for yourself.
2. Slay in Your Lane – Yomi Adegoke and Elizabeth Uvibinené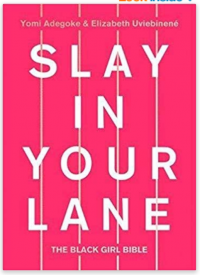 If there's one aspect of feminism that surely needs to be discussed, it's the emergence of women who are also people of color. It can be incredibly difficult to encounter certain situations as someone with different colored skin. You will need to know what to look out for, what's commonly experienced, and what you can do to make your life more fulfilling and successful. This is what "Slay in Your Lane" is all about.
In the book, there are several topics discussed by both Yomi Adegoke and Elizabeth Uvibinené, as it doesn't leave any stone unturned. Readers will be able to delve into the world of work culture and progression as a person of color. They also discuss things such as dating challenges in the modern world and the obstacles you might face.
Instead of writing a typical feminist book that revolves around the rights of women, this novel accentuates the difficulties of not only being a woman but a woman of color. It's written in a way that is uplifting, humorous, but yet still deep at times. Everyone, no matter your race or gender, should consider reading this novel as it will change your views on several things.
3. The Second Sex – Simone de Beauvoir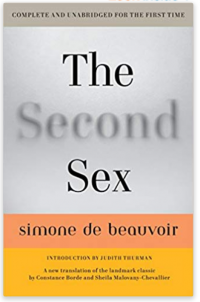 If you're someone who has always been more interested in the scientific side of life, rather than the opinionated side, "The Second Sex" is a fantastic option for you. Instead of taking a more personal approach to feminism, this novel excels in the scientific aspects. Developed and written by Simone de Beauvoir, this book takes a more psychoanalytic approach to the study of women. In fact, it's a vintage study that is still relevant after 70 years.
In "The Second Sex" you'll be brought down several different rabbit holes. You will learn about equality in an eloquent way. You'll also learn about how women maintain hope through difficult times, how women think, feel, and suffer from inequality. It's certainly not one of the lightest reads that you will get your hands on, but it is well worth it. Simone de Beauvoir gives the world a more realistic and important view on what feminism truly means.
4. I Know Why The Caged Bird Sings – Maya Angelou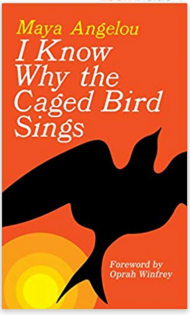 Maya Angelou is among the most innovative and intuitive writers to have ever lived. This is especially true when it comes to feminism. Her seven-part series of autobiographies is something that every woman should read and "I Know Why The Caged Bird Sings" is the first of the seven.
The autobiography discusses her life and how she ventured through some things that no human should ever have to face. Things such as racism, prejudice, and a misunderstanding of identity due to the influence of others. In the autobiography, you'll be drawn to the articulation of every word and how she responded to all of the adversity she faced throughout her lifetime.
It's the truest example of the journey of a black woman in America that you can read through. Additionally, it tackles some of the most disturbing and challenging topics that we are still facing today. You'll surely be left with a profound impact after completing even the first book in the series.
5. The Handmaid's Tale – Margaret Atwood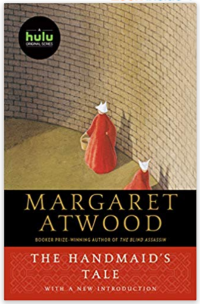 Margaret Atwood is known for her feminist views and "The Handmaid's Tale" has quickly become a pop-culture icon. With that said, it's far deeper than that, and reading the book will give you a true insight into the television show. Based in a dystopian future where women's rights are completely withdrawn as a result of religion, this novel tackles serious subjects in a new light.
It is a harrowing read, especially when compared to most fiction books. You'll find that some of the more gruesome events are exaggerated, though it's possible to see how the modern day could influence these ideas. All of the events that happen in the novel are drawn from true stories and inspiration from worldwide communities. You would be surprised at the sheer amount of violations and atrocities that occur.
Final Thoughts
When you're searching for the best books celebrating women and feminism in a good way, these five novels are essential to get your hands on. From a collection of essays to a fictional universe, the basis of all of these books rings true. They will educate you on the truth behind feminism and what we are really fighting for.
Pin for later