Rules to Follow When Choosing Bridesmaid Dresses
last updated:
Apr 07, 2019
3137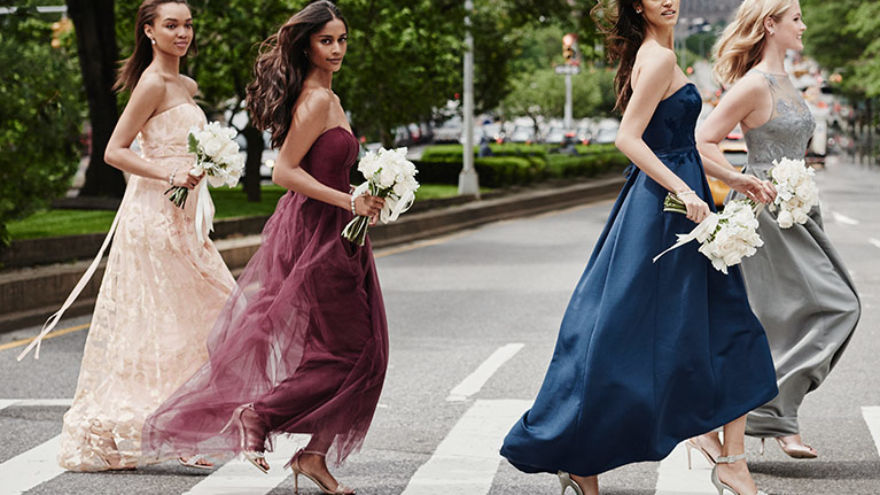 Picking bridesmaid dresses can be the most fun and the most stressful part of your wedding, especially if you have a large bridal party. With that being said, getting everyone on the same page from day one can help to make the entire process much simpler because everyone will know what to expect. No matter if you're the bride, maid of honor, or the mother of the bride, knowing these phenomenal rules to follow when choosing bridesmaid dresses can transform your planning experience ten-fold.
Rule 1: Talk About Budgets
It's often that the bride will carry the cost of all of the bridesmaid dresses, however, this is not always an option for people who have 7 or 8 bridesmaids. If you're looking for a way to cut costs around your special day, you might want to consider having your bridesmaids be responsible for their own dress costs. This is why it is important that you're completely open and honest when it comes to discussing budgets as not everyone is going to be in the same financial position.
It is your duty to find a dress that not only looks great on everyone but that is affordable as well and this is when the internet is going to become your best friend. By spending a few weeks researching different styles, you'll be able to create a list of affordable dresses that ideally, everyone will be able to agree on. The cost of the dress is important, but you also need to take alterations into account as it's very rare that an off-the-rack bridesmaid dress is going to fit everyone perfectly.
Rule 2: Start Way Ahead of Time
This is of the utmost importance, especially for brides with a lot of bridesmaids, as you're going to need to make sure that there's more than enough time to find the right dresses, have everyone agree on the budget and style, choose the perfect colors, have your bridesmaids try on the dresses, and to leave enough time for alterations as well. This doesn't even factor in the amount of time that it would take to order the dresses in, especially if you're buying them online.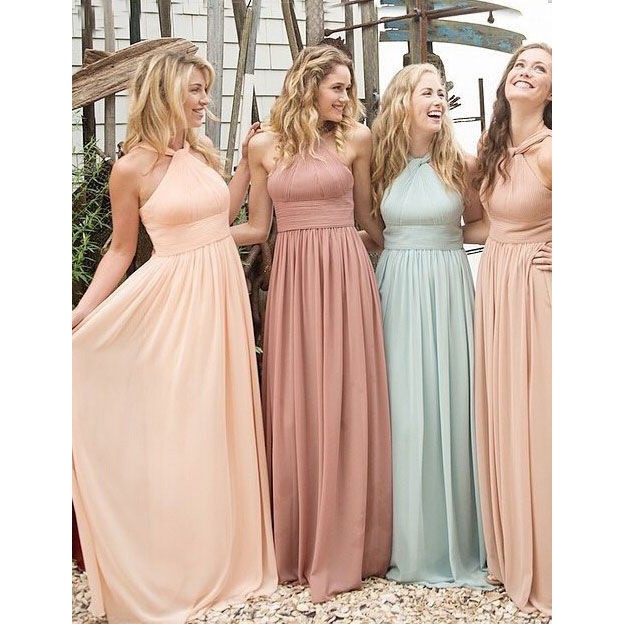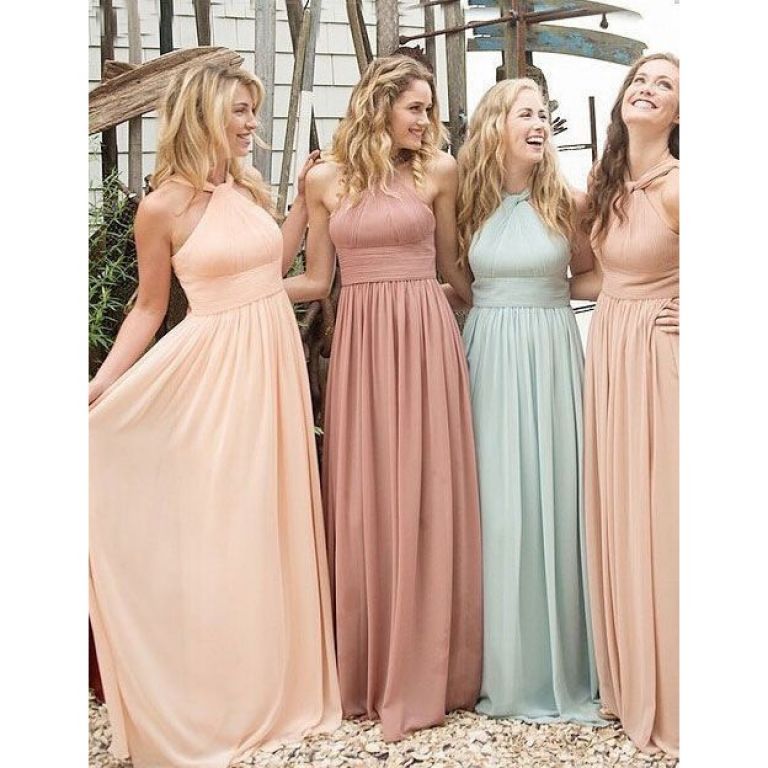 The perfect time to start searching for the right bridesmaid dress is about 8 months before the big day as this gives you more than enough time to get everything under control. Imagine if you were to think you found the perfect dress online, ordered it, and once you received it you hated it. You'd then have to return the dress and hope that it was sent back in enough time for the wedding. It's always better to be safe than sorry and starting way ahead of time is ideal.
Rule 3: Get Professional Measurements
More brides are beginning to order things online for their weddings because of efficiency and cost, however, it certainly doesn't mean that everything is going to be perfect as soon as it gets to your front door. In order to avoid the difficulty of buying the wrong sizes and having to send dresses back, it's always advised that you get professional measurements taken before you place any orders, even when it comes to corsets and shoes.
Rule 4: Not Everyone is Equal
As a rule that applies mostly to the bridesmaids rather than the bride, it's important to remember that although we live in a society where everyone should be treated equally, this doesn't come into play when you're part of someone else's wedding. Nearly every bride has a vision in their mind of what they want their bridal party to look like and often times, they won't be happy until that perfect look has been achieved.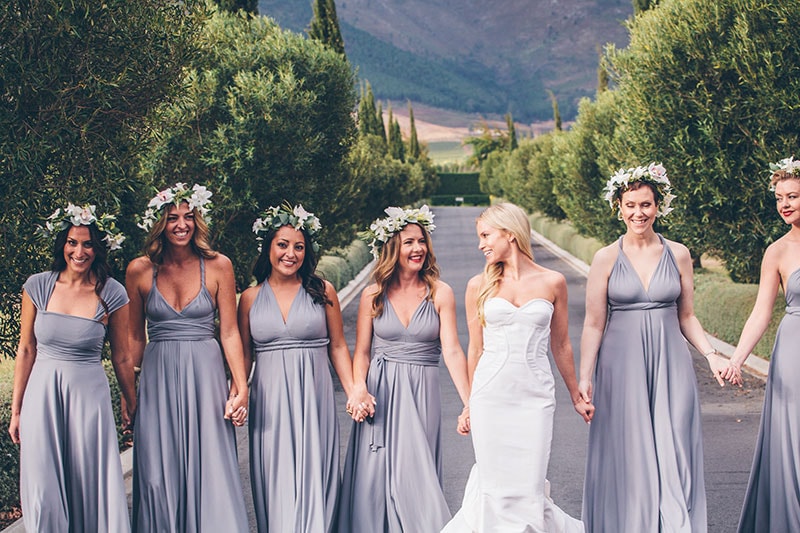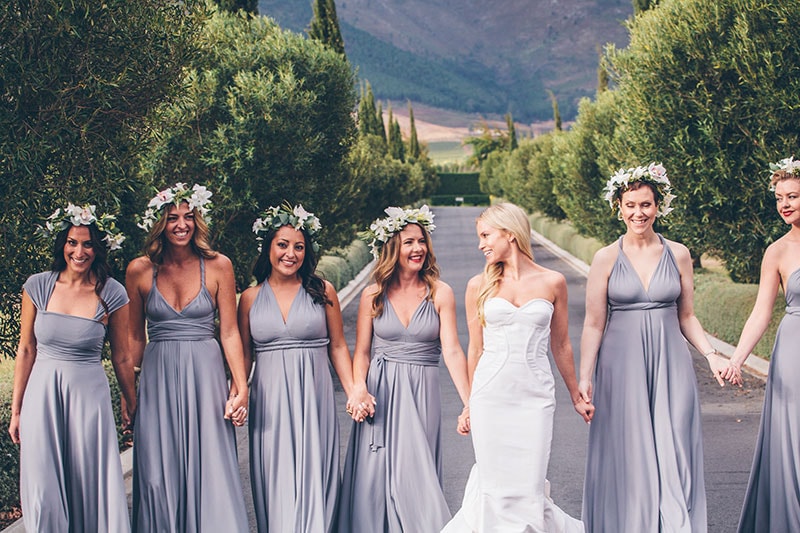 As a bridesmaid, it is your responsibility to make sure that you help the bride and make the process as seamless as possible. Although we all like to think that we want to look our best, especially at big events, the wedding has nothing to do with you but more to do with the bride and her groom. With that being said, if you're told to try on a dress that you might not think is as flattering but the rest of the bridesmaids are okay with it, just go along with what the bride wants. It's a few hours out of your life but it will certainly help to make her wedding planning experience much better.
Rule 5: Prepare Undergarments in Advance
Even though you don't have any idea as to the type of dress you're going to be wearing, it's always important to have different types of undergarments at your disposal when it comes time to try on different bridesmaid dresses. This is another rule that the bride should make sure her party follows, as it can be very distracting for people to try on a strapless gown with a bright yellow bralette sticking out of the top.
The best advice that you can use for choosing the ideal undergarments is to find a strapless nude bra and a pair of nude seamless underwear. This should give you the support you need meanwhile staying comfortable and able to try on absolutely any dress in the salon without worrying about panty lines or visible bra straps.
Rule 6: Have Fun
Above all else, make sure that you take the time to have fun when you're going to try on bridesmaid dresses because it's one of the largest experiences the bride is going to remember for the rest of her life. Make an event out of it and go out for an amazing dinner after you've tried on the dresses, maybe even celebratory drinks if you were all able to agree on a single design and color.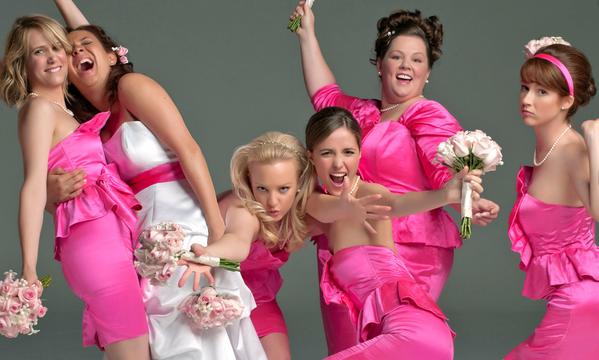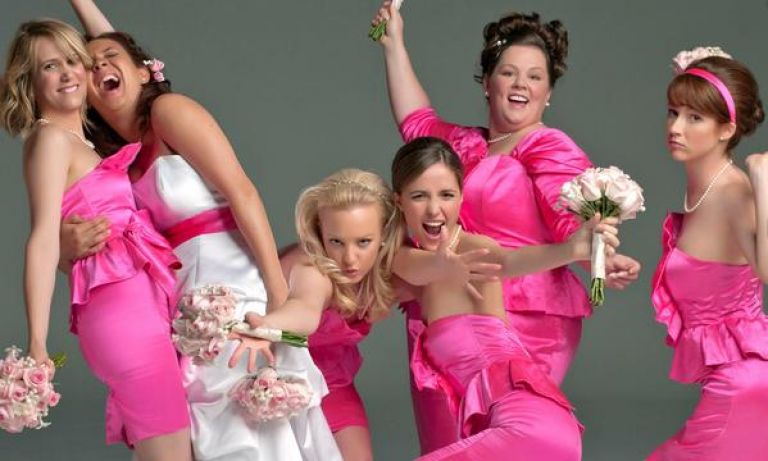 It can be quite overwhelming for everyone, especially when you have over 5 women in the same room trying to find something that will accentuate their personal style and flatter their figure. However, with the right positive attitude, you have complete control over whether finding the perfect bridesmaid dress is a great experience or something that everyone will want to forget.
Pin for later