This product is listed here: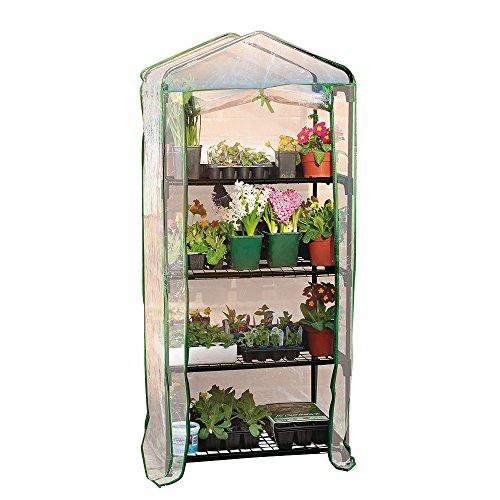 Gardman Mini Greenhouse
Give your seeds, seedlings, and young plants an early start in this 4-tier mini greenhouse by Gardman!
Detailed information about Gardman Mini Greenhouse
From avid to involved gardeners, finding the perfect gift for the home gardener in your life seems like a daunting task. You can always go for a versatile garden tool kit or a handy planter box and call it a day. But you'd rather go for something unique, something to encourage their hobby like a mini greenhouse so your avid gardener always has something to look forward to. No matter how big the yard is, gardening is a never-ending process which makes it all the more fun to work on it. An ideal gift choice for the home gardener in your life, this miniature greenhouse adds a personal touch of nature to your garden décor.