This product is listed here: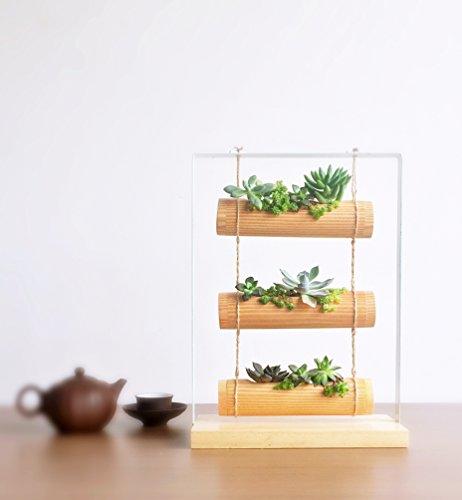 Living Art Vertical ZEN Garden
Add a sophisticated touch of nature to your home décor with the Living Art Vertical ZEN Garden! Making a fun, artful display out of your most loved houseplants to create a miniature water garden is a smart way to impress the gardener in your life. Stylish yet functional, this spectacular ZEN garden looks magical with all the precisely done arrangement of water, rocks, bushes, moss, plants, and more.
Detailed information about Living Art Vertical ZEN Garden
The whimsical miniature garden won't disappoint if you're looking for the perfect gift for the plant enthusiast in your life that could use it all day of the year and never get bored. It's the gift that keeps on giving and something that will easily complement your living space or study room or kitchen for that matter. A gardener will never say no to an extraordinary ZEN garden that will encourage his hobby.