This product is listed here: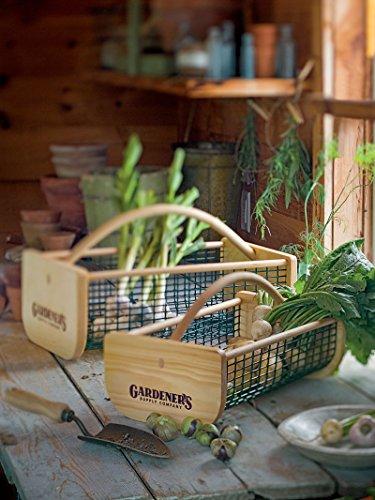 Garden Hod
The Gardener's Supply Company Garden Hod is a fun and practical gift choice for every gardener on your list! Gardening is fun and this garden hod makes your gardening experience even more fun. It's a perfect addition to any landscaper's gardening arsenal which makes carrying everything from smaller to medium-sized loads a breeze. Known for its sheer ingenuity, this gardener-favorite hod makes the best out of Maine's long-standing tradition of exquisite craftsmanship and functional art.
Detailed information about Garden Hod
Originally designed as a harvest basket, the garden hod is now capable of more than just harvesting – it makes a good and functional use out of everything from washing fruits and vegetables to your easy-carry picnic basket, plus a dozen of other uses to claim its name to fame. Crafted from high-quality hard and soft woods, the garden hod is built to last a lifetime of abuse and the industry-standard PVC-coated mesh makes sure it can withstand even the toughest of situations. The wire mesh makes harvesting a breeze without creating any mess around.