This product is listed here: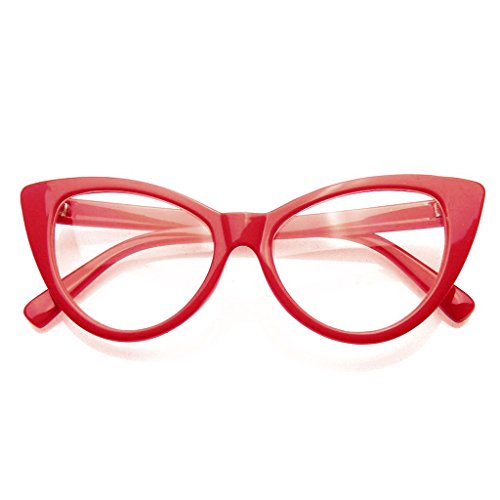 Emblem Eyewear – Super Cat Eye Glasses
Have you noticed lately how popular eyewear has become? Glasses have become the hottest accessory, and these cat eye glasses are the perfect gift idea for any special lady you are shopping for!
The vintage cat eye shape makes these glasses truly unique and they are sure to become a staple piece in anyone's wardrobe. No matter the outfit, a stylish pair of glasses are the perfect addition to complete the look! Best of all, these glasses are also good for your eyes.
Detailed information about Emblem Eyewear – Super Cat Eye Glasses
Complete with UV 400 protection, these lens will block damaging rays from the sun that are terrible for your eyes. These are great glasses to wear every day, especially if you spend a lot of time outside. If you know someone who needs prescription glasses, great news. These lens are removable and can easily be replaced with prescription lens.
If you know someone who would love these frames, no matter what they need, these will make the perfect gift. The frames themselves come in 3 unique shades- black, red, and tortoise. Perfect for your wife, daughter, girlfriend, or sister who loves showing off her personality and who does so through her clothes.