This product is listed here: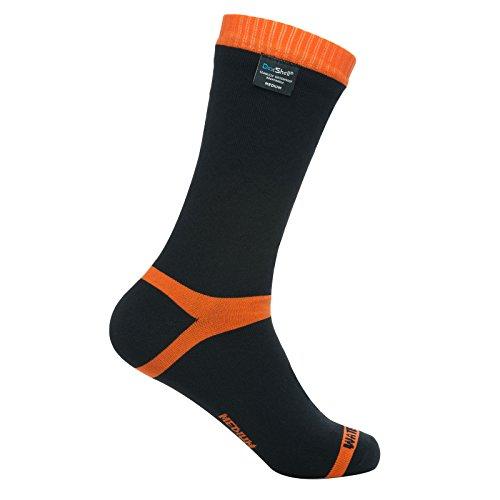 Dexshell Hytherm Waterproof Socks
Are you an outdoor enthusiast? You know someone who loves a good hike up a snowy mountain or a boating adventure down some river rapids? Well, chances are, they probably aren't wearing the right socks for your adventurous lifestyle. That's right, footwear matters and should be a top priority! Dexshell brand is widely known for their wide range of outdoor apparel, and for good reason: they're unbeatable.
Take their hytherm waterproof socks, for example. They are perfect for almost any outdoor activity you can think of. Whether out for a walk, riding a bike, or participating in some kind of water sport, these socks protect against all types of weather. The breathable material has been designed to keep water out while also providing an unbeatable level of comfort to your feet. They even pull out and deflect any detected moisture that you may exude from skin!
Detailed information about Dexshell Hytherm Waterproof Socks
Dexshell is the only way to stay comfortable, as well as stylish, and protected. The foot bed and liner within the socks are crafted with merino wool, which help to keep you comfortably warm in cold and wet environments. Don't be the one guy who slows everyone down because your socks got wet and you have to change them or you're too cold and need an extra layer of socks on. Let Dexshell do the job for you by providing you a comfortable pair of socks you can wear all day, without the bulkiness that many other waterproof socks seem to bring.