10 Best Non-Alcoholic Wines That You Should Try
last updated:
Nov 12, 2019
2856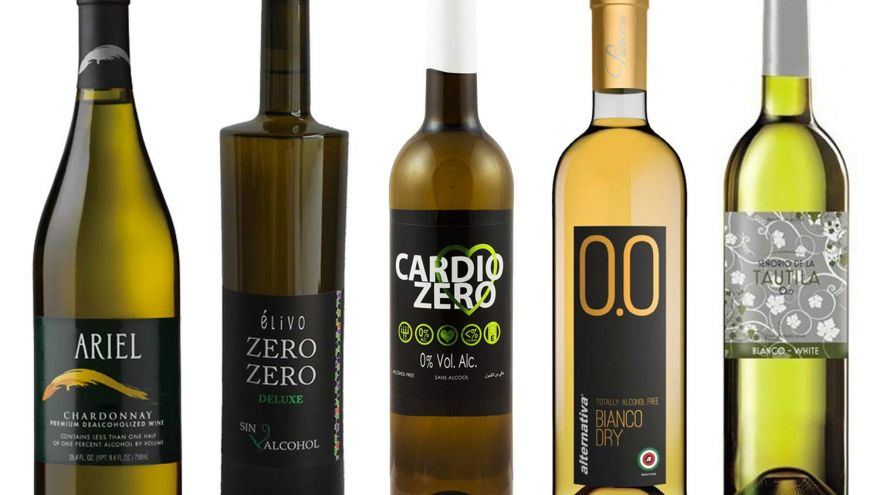 Non-alcoholic wine is a fantastic way to be able to enjoy drinks with your friends without having to indulge in the real thing. No matter if you're pregnant, simply enjoy the taste of wine, or are trying to stay away from drinking, these bottles are just as good as the real thing. The best part is that you can have the perfect beverage to compliment a meal without the worry of a hangover!
1. Pierre Chavin Silhouet (Light)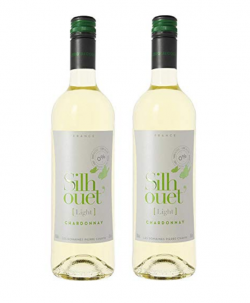 Available in a package of 2 bottles, the Pierre Chavin Silhouet (Light) is one of the most popular non-alcoholic wines we found. They are produced in France and have a variety of sweet and delectable notes.
You'll find traces of lychees, white flowers, peaches, and other tropical fruits for a very balanced flavor. You'll also find that it's very light in calories as any sugar is replaced with stevia.
2. Tautila Tinto Red Wine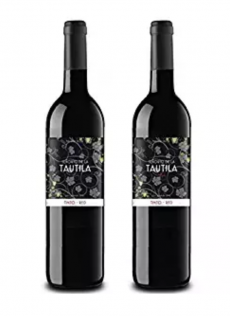 With the Tautila Tinto Red Wine, you will also receive two bottles of non-alcoholic wine. It's much deeper in flavor as it offers notes of cherry with a high structure and mild intensity. You'll find that the flavoring is best paired with savory appetizers, roasts, and red meats. Produced in Spain, is a moderately heavy red wine with an iconic flavor you've never experienced before.
3. Elivo Zero Zero Deluxe Red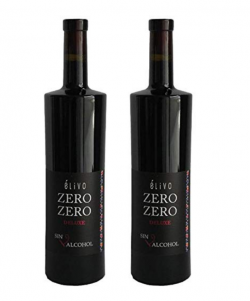 As two more fantastic bottles of non-alcoholic red wine, the Elivo Zero Zero Deluxe Red is one of our favorites. Produced in Spain, this wine has phenomenal notes of sweet and fruity aromas.
Additionally, it is quite similar to a high-quality cabernet that you would find from a luxurious liquor store. We also love the aesthetic of the bottle, which makes it a fantastic gift for a friend, co-worker, or family member.
4. Pierre Chavin Zero Rose Wine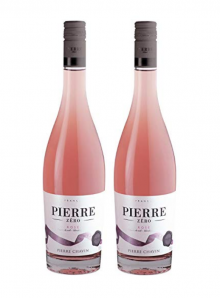 Imagine having the ability to enjoy a beverage that tastes identical to traditional rose wine with far fewer calories and far more flavor. With a beautiful rose color and the aroma of red fruits, the Pierre Chavin Zero Rose Wine is a stunning drink to have on hand. Y
ou'll receive two bottles of the France-based wine that your friends and family will love. It's best accompanied with grilled foods and salads, however, it can be a great addition to desserts as well.
5. Blutul Winter Punch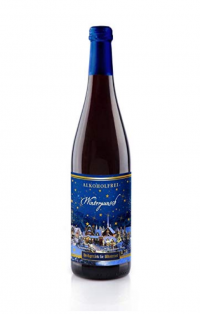 As a beverage that is commonly enjoyed throughout Europe, Blutul Winter Punch is a combination of holiday flavors that will compliment a variety of meals. You'll be able to enjoy the traditional German gluewhine with a combination of spices and flavors used in Christmas recipes.
There are subtle notes of citrus, grape must, and white wine. Additionally, there are hand-made herbal extracts included in the ingredients. It's also the type of wine that can be served warm.
6. BC Wines Sparkling Red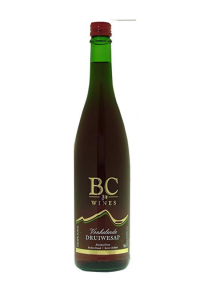 If you're someone who loves the idea of non-alcoholic wine but are looking for the added pop of carbonation, this is the beverage for you. This is a South African blend that is created in Worcester, which is quite unique when compared to other traditional non-alcoholic beverages. You'll find that this wine will be a fan favorite for bridal showers, baby showers, or even retirement parties.
7. Tautila Espumoso Rosado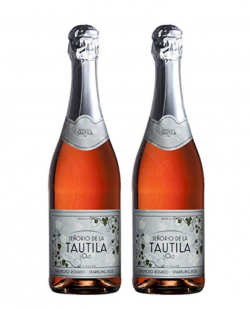 As another sparkling wine on the list, the Tautila Espumoso Rosado is a fantastic deal as you'll receive two bottles for the price of wine. It's a sparkling rose wine that is best paired with light pasta, cheeses, and salads.
Produced at the Senorio de la Tutila winery in Spain, it has a memorable flavor that you'll be sure to appreciate. It has a far more mild intensity than most other sparkling wines.
8. Papillon Sparkling Champagne
Not everyone is a fan of wine, which is why we love the Papillon Sparkling Champagne. It has a far less fruity flavor and more of a dry and robust palate that you'll love for celebratory occasions. Similar to the other bottles on this list, this is a completely non-alcoholic beverage.
No matter if you're planning a New Year's Eve party or a wedding, this is a great drink to choose. It features Turkish aromas and light floral tones which make it perfect to serve with chocolates, spicy cuisine, and sweeter dishes.
9.
Rhebokskloof Sparkling Red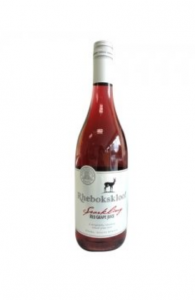 If you're on the hunt for a bottle of fruitier champagne, this sparkling red is a great choice. It's derived from Muscadel grapes in Robertson Valley. Additionally, it features a genuine cork, so you can experience the joy of opening the bottle much as you would with a regular bottle of champagne. We also love its stunning rose color, which looks fantastic in formal glassware.
10. Pierre Chavin Perle Bleu Non-Alcoholic Wine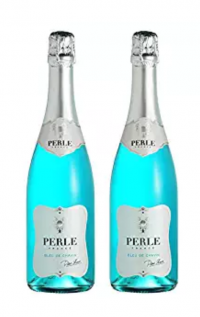 There's nothing better than enjoying a beverage that not only tastes fantastic but looks unique as well. The Pierre Chavin Perle Bleu Non-Alcoholic Wine puts a twist on a generic white wine. With its electric blue coloring, it's the type of beverage that will have people asking where you got it.
With delicate aromas of blueberry, you'll have the ideal balance in a sweeter type of wine. We also found that this is a great choice for gender-reveal birthday parties!
Final Thoughts
No matter if you're on the hunt for a delicious wine or if you're looking for a fun and exciting drink to serve at an upcoming event, there's something for everyone on this list. If you're someone who loves pairing wine with meals, there's no need to consume alcohol when there are plenty of non-alcoholic blends to take advantage of. Our personal favorites are the Blutul Winter Punch, the Pierre Chavin Silhouet, and the Tautila Tinto Red Wine.
If you're planning a holiday party, you can craft some of the most memorable beverages with the Blutul Winter Punch. It encompasses all of the iconic flavors of the season that will help to keep you warm and festive. Additionally, the Pierre Chavin Silhouet is low calorie, delectable, and great for first-time wine drinkers. Finally, the Tautila Tinto is a great non-alcoholic red that tastes quite similar to the real thing.
Pin for later