5 International Christmas Sweets for This Holiday Season!
last updated:
Apr 09, 2019
1399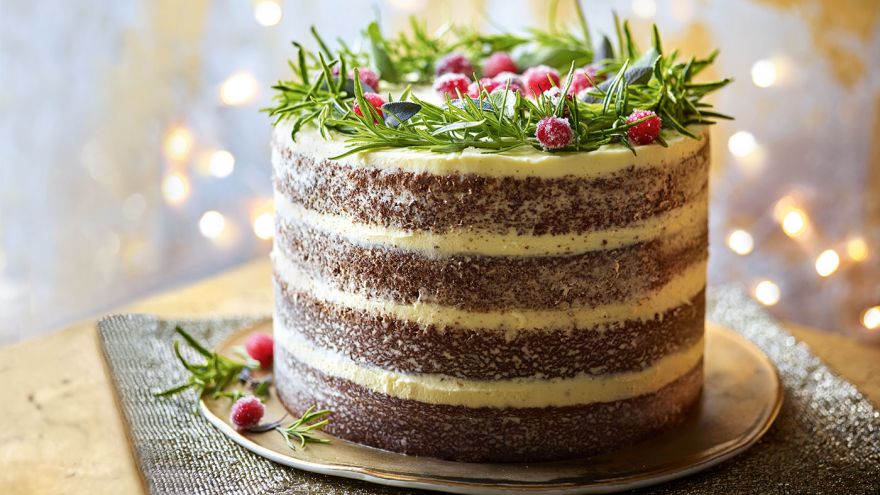 We all know that there are traditional Christmas sweets that you and your family might enjoy during the holidays ranging from shortbread to peppermint bark, but what if you were to elevate your treats this year and try something different?
With the help of these 5 fantastic treats from different places around the world, you can easily craft desserts and snacks that everyone is sure to enjoy and has likely never heard of before.
1. Christmas Fairy Bread – Australia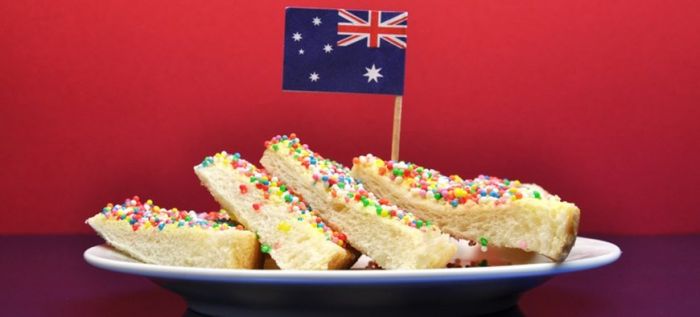 As a treat that is rather nostalgic amongst adults and one of the best ways to mark the beginning of the holiday season for kids in Australia, Christmas Fairy Bread is something that is simple to make at home, so you can get the whole family involved. Not to mention it's also incredibly affordable and can be crafted using materials that you likely already have in your kitchen.
Ingredients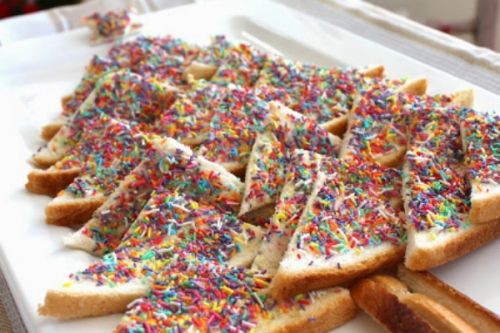 8 slices of white bread
½ cup of unsalted butter
½ cup of sprinkles
Directions
Step 1: Take the unsalted butter and spread it on each of the 8 pieces.
Step 2: Cover the top of the bread with your sprinkles and we recommend choosing Christmas ones to help attribute to the holiday season.
Step 3: Cut all of the pieces into triangles and arrange them into the shape of a Christmas tree.
2. Mulled Wine Cake – Germany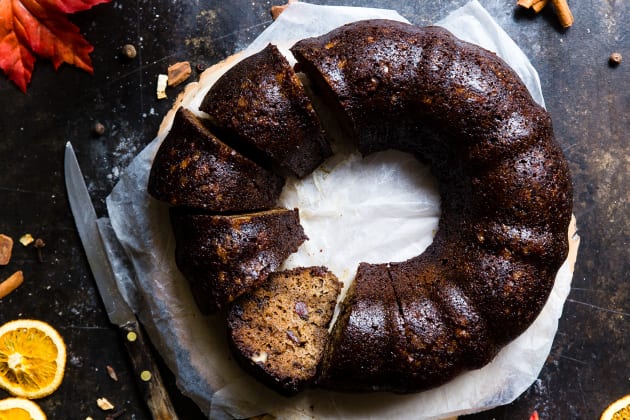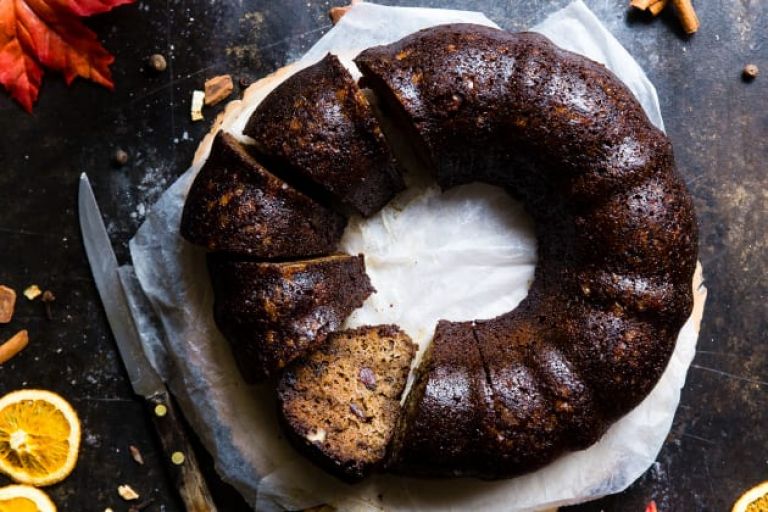 If you're looking for a dessert that is a little more elevated and adult-friendly, you'll surely fall in love with this German Mulled Wine Cake as it's not only the type of treat that you can indulge in on your own, but it's also fantastic for holiday parties. We must admit, it's much more difficult to put together than the Australian Christmas Fairy Bread, but it's a fantastic choice for the holiday bakers in your family.
Ingredients
1 cup of mulled wine
9 ounces of canned sour cherries
5 ounces of marzipan
2 sticks of soft butter
1 cup of sugar
1 teaspoon of vanilla extract
Salt
4 eggs
2 cups of all-purpose flour
½ cup of starch
2 tablespoons of cocoa powder
1 teaspoon of cinnamon
2 teaspoons of baking powder
3 tablespoons of Nutella
Directions
Step 1: Using a saucepan, add in the mulled wine and allow for it to boil down for five minutes and then turn off the heat. Drain your cherries and add them into the wine, allowing the flavors to infuse for 20 minutes.
Step 2: Preheat your oven to 330 degrees and then collect the mulled wine mixture and drain the cherries.
Step 3: Beat the marzipan, vanilla, Nutella, sugar, and salt together for 10 minutes until it turns white and frothy.
Step 4: Add in the eggs one at a time and set one tablespoon of the flour aside. You can then mix the rest of the flour, starch, cinnamon, cocoa, and baking powder to the marzipan mixture.
Step 5: Put the tablespoon of flour into the cherries and then add your mixture into a bundt cake pan, distributing the cherries on top of the batter.
Step 6: Allow the cake to cook for an hour and cool for 10 to 20 minutes on a wire rack. Once cooled, sprinkle the powdered sugar on top of the cake.
3. Chocolate Spice Meringue Torte – Italy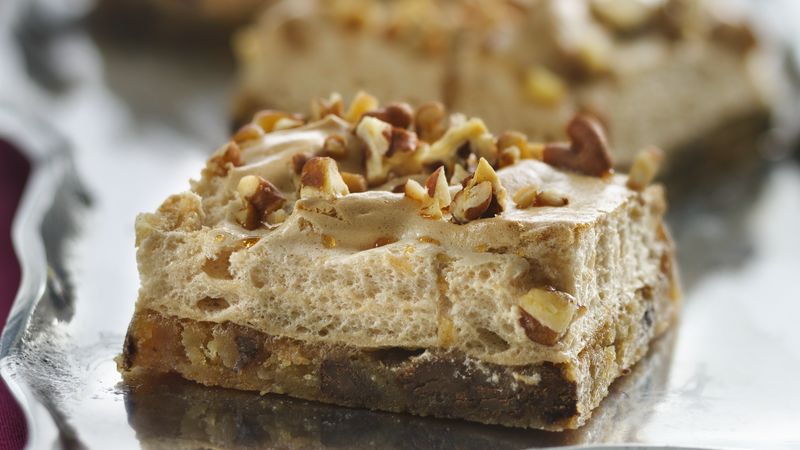 Meringue tortes are quite popular in Italy during the holidays and with the combination of cranberries, chocolate, and decadent spices, you'll be able to put a fantastic dessert together that not only looks amazing but tastes equally as great.
Ingredients
Meringue Pavlova
6 large room temperature egg whites
1 1/3 cup of white sugar
1/3 cup of unsweetened cocoa powder
1 tablespoon of cornstarch
1 teaspoon of cornstarch
1 teaspoon of cinnamon
¼ teaspoon of cloves
2 pinches of cayenne pepper
Whipped Cream
750 ml heavy whipping cream
¼ cup of sugar
Mulled Cranberry Compote
500 grams of fresh cranberries
3/4 cup of brown sugar
2 teaspoons of cinnamon
½ teaspoon of cloves
½ teaspoon of nutmeg
½ teaspoon of allspice
Powdered sugar
Dark chocolate shavings
Directions
Step 1: Preheat your oven to 275 degrees.
Step 2: Line two baking sheets with parchment paper and trace 8-inch circles on the bottom of each sheet with a dark marker, making 4 circles in total.
Step 3: Combine the egg whites in a mixing bowl until foamy and then add in your sugar slowly until it is all combined. Continue mixing the eggs and sugar until stiff peaks are formed and the sugar is fully dissolved.
Step 4: Sift the cinnamon, cloves, cocoa powder, cayenne pepper, and cornstarch into a separate container, making sure there aren't any clumps in the mixture. Once combined, add the dry ingredients to the egg whites slowly.
Step 5: Divide the mixture between the 4 circles that you traced on the underside of the parchment paper and smooth the circles using a spatula, trying to make the layers as even as possible as you'll be stacking them on top of each other.
Step 6: Put the meringues into the oven and bake for 50 minutes, removing them once cooked and allowing them to cool.
Step 7: Add the brown sugar, cranberries, and spices to a pot, turning your stove onto medium/high heat. Once the mixture starts to boil and gets thick, remove it from the heat and transfer it to another bowl.
Step 8: Prepare your whipping cream until firm peaks form.
Step 9: Once the meringue layers have cooled, spread your whipped cream between each layer and spoon the cranberry mixture on top of the last layer. Finish the tower with a layer of dusted powdered sugar and chocolate shavings.
4. Christmas Cake – Japan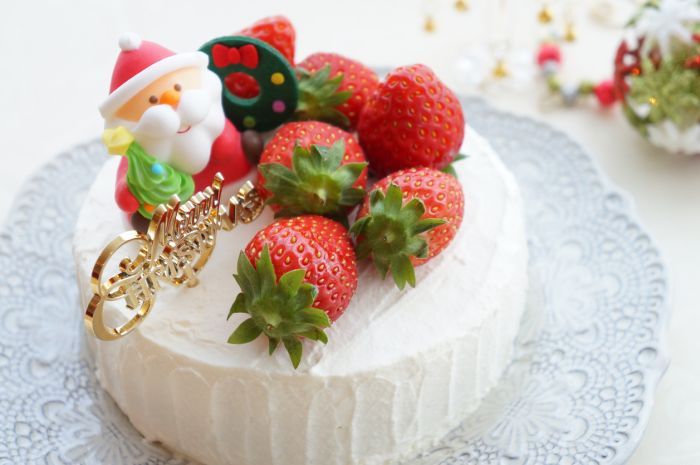 As a treat that is usually enjoyed on Christmas Eve in Japan, this delectable treat is something that the whole family is sure to enjoy.
Ingredients
Sponge Cake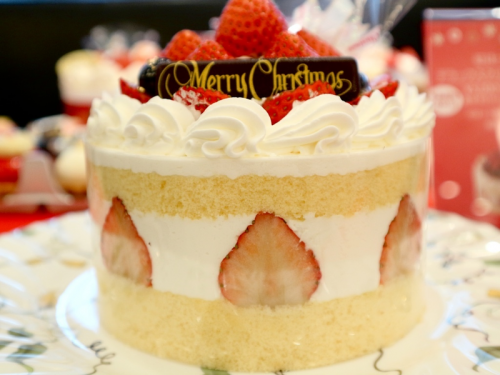 60 grams of melted butter
70 grams of cake flour
¼ teaspoon of salt
3 eggs
100 grams of sugar
½ teaspoon of vanilla extract
Topping
500 ml of whipped cream
60 grams of powdered sugar
450 grams of strawberries
50 grams of white sugar
Directions
Step 1: Preheat your oven to 350 degrees and line the bottom of your cake pan with parchment paper. You will also want to fill a bowl with hot water and set it aside.
Step 2: Add the eggs into a large bowl and beat them on low, add in the sugar and beat for an additional 30 seconds.
Step 3: Put the egg mixture bowl on top of the hot water bowl and continue to beat the mixture until it becomes a light yellow. Remove it from the hot water bowl and add in the vanilla.
Step 4: Sift the flour above the egg mixture and use a whisk to gently fold the ingredients together. Once combined, pour your melted butter over the batter and use the whisk to combine the mixture.
Step 5: Pour the batter into your pan and tap it to remove air bubbles. Bake in the oven for 10 minutes and then turn the temperature to 300 degrees, cooking for an additional 40 minutes.
Step 5: Remove the cake from the oven once cooked and allow time for it to cool.
Step 6: Slice your strawberries into half inch slices and leave 8 behind for a beautiful topping. You can also prepare your whipped cream by combining the whipping cream and sugar into the bowl until soft peaks form.
Step 7: Slice your cake in half and put the upper slice aside.
Step 8: Put a layer of whipped cream on top of the bottom slice of cake and then cover it with sliced strawberries, adding another layer of cream on top. You can then put the top half of the cake on top of the bottom half.
Step 9: Spread a thin layer of whipped cream on top of the cake and use your remaining strawberries as decorative toppings.
5. Melomakarona (Honey Spice Cookies) – Greece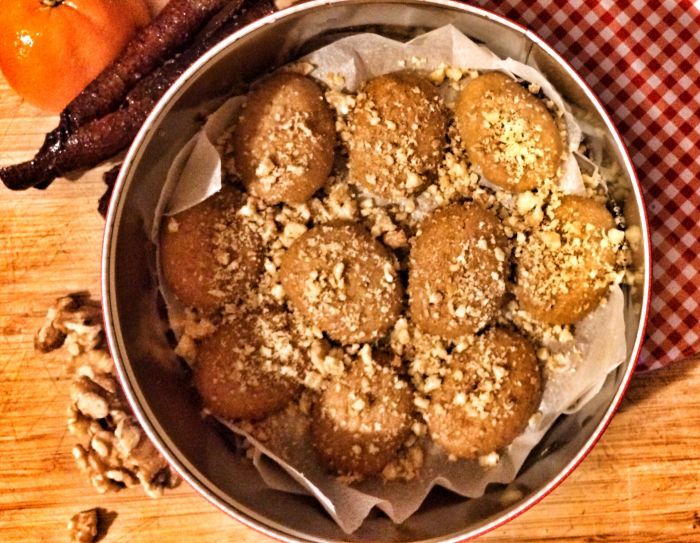 As a decadent and surely memorable treat for your family to enjoy, you should surely consider making these traditional honey spice cookies soaked in syrup and spices.
Ingredients
Syrup
1 cup of water
1 cup of sugar
1 cup of honey
½ cinnamon stick
Slice of orange peel
Melomakarona
½ cup of light olive oil
1 stick of unsalted butter
½ cup of light brown sugar
¼ cup of orange juice
¼ cup of cognac rum
Zest of 1 orange
1 teaspoon of baking powder
½ teaspoon of baking soda
2 teaspoons of ground cinnamon
½ teaspoon of ground cloves
1 pinch of nutmeg
½ teaspoon of salt
4 cups of flour
Topping
5 ounces of chopped walnuts
4 ounces of chopped pistachios
1 tablespoon of cinnamon
Directions
Step 1: Combine all of the syrup ingredients together in a pot and bring to a boil. Stir for up to 10 minutes or until thickened and get rid of any foam that might form on top of the syrup.
Step 2: Take out the orange peel and cinnamon stick, turning the heat on your stove to low so that the syrup stays warm.
Step 3: Preheat your oven to 340 degrees and line two trays with parchment paper.
Step 4: Combine the oil, sugar, spices, and butter in your mixer, beating together for 5 minutes.
Step 5: Add the orange juice, baking powder, alcohol, and baking soda together in a separate bowl and then mix into the butter and sugar mixture, adding in the orange zest. Continue to beat the mixture until soft and then gradually add in the flour until dough is formed.
Step 6: Roll the dough into bite-sized pieces and place them on your baking trays. Bake the cookies for 30 minutes and then remove them from the oven, dropping them in the syrup for 1 minute each.
Step 7: Put the cookies back onto the lined baking sheets and sprinkle with pistachios, nuts, and cinnamon, drizzling any extra syrup on top.
Final Thoughts
There are dozens of different Christmas desserts for you and your family to enjoy, though all of these 5 are surely our favorites from around the world.
Pin for later