Easy to Organize and Unique Gender Reveal Ideas and Party Themes!
last updated:
Nov 12, 2019
12664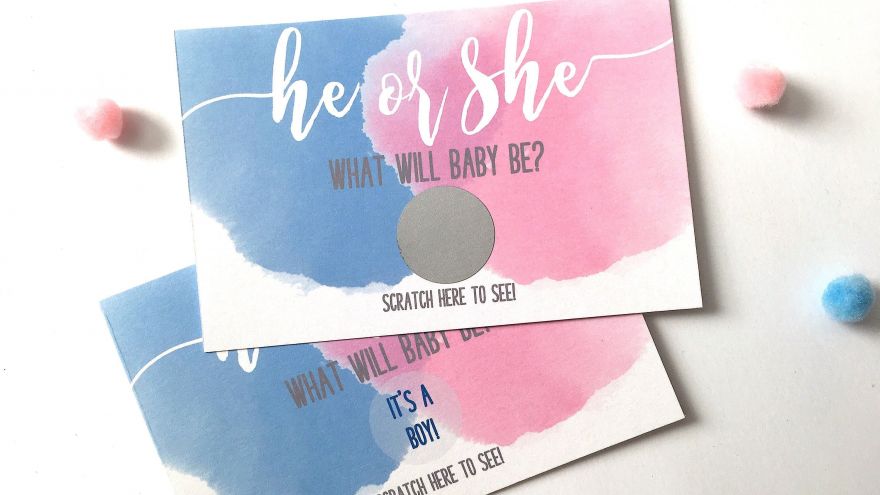 Apart from telling everyone that you're pregnant, gender reveal parties are the most significant part of preparing to welcome a new life into your family. It's easy to go above and beyond with gender reveal ideas; however, you're going to want to stick to a budget and still throw a fantastic party everyone will remember.
There's no need for you to stress yourself with over-the-top ideas when we have the perfect answers for any gender reveal soiree. Here's our list of the top gender reveal ideas and themes that you can put to good use without breaking the bank!
Unique Baby Gender Reveal Parties & Themes

First, you're going to want to decide on a theme as it will have an impact on everything else you have at the party. From refreshments to how you reveal your baby's gender, the theme is everything!
There are many adorable and exciting ideas that you can use.
1. What Will It Bee?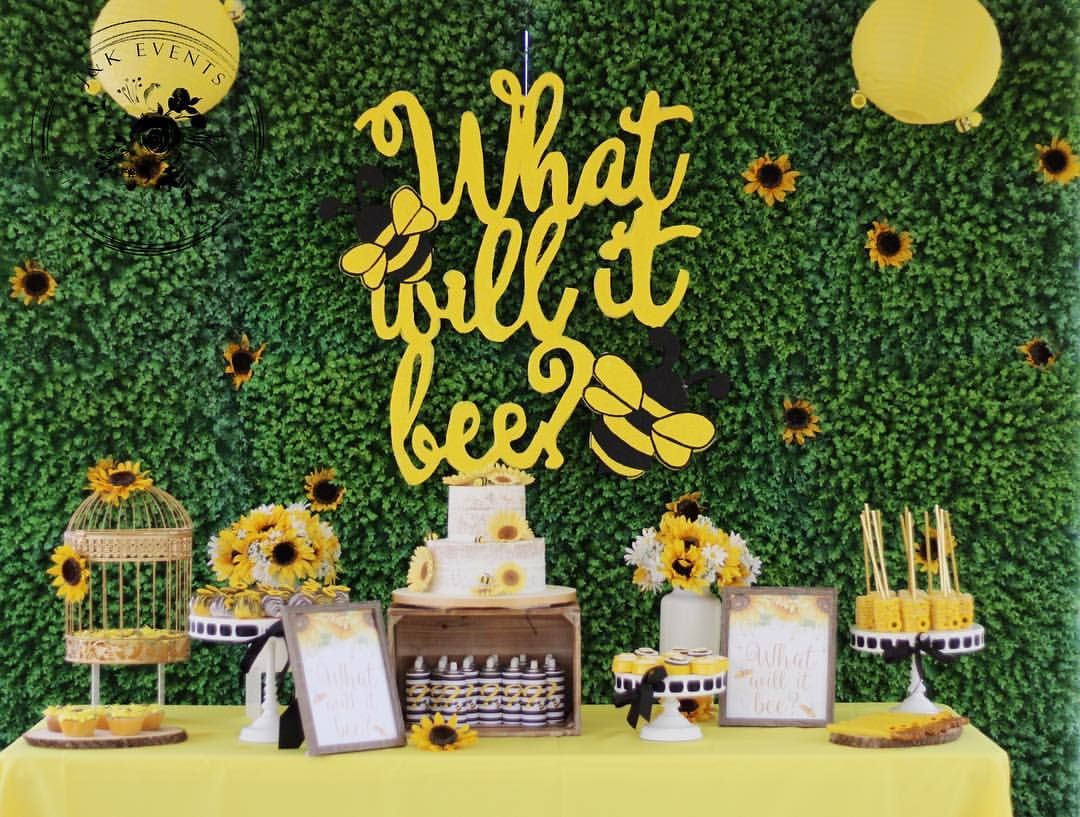 If you're planning the party during the spring or summer, we love the idea of a "What will it bee?" gender reveal party. You can create decorations that relate to bees, flowers, and everything we love about warmer weather.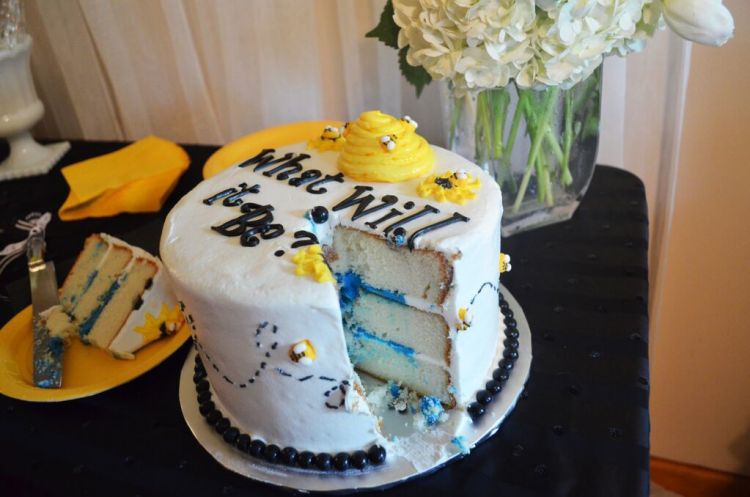 The best part is that it's a completely gender-neutral theme that won't give too much away. You can even consider adding a mixture of unisex colored flowers and decorations.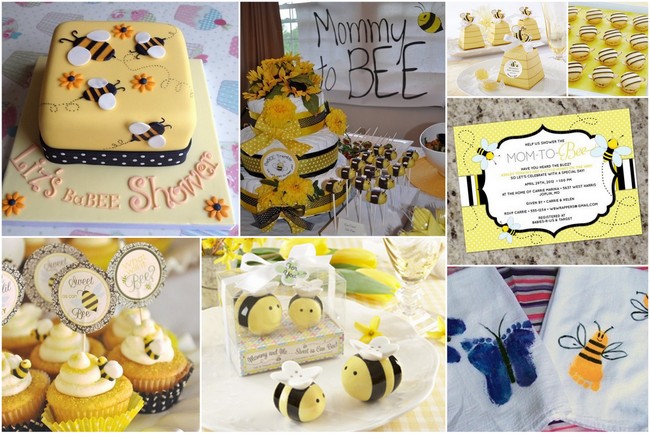 With honey-flavored treats, a delectable cake to look forward to, and more, you can let your creativity fly with this idea!
2. Prince or Princess?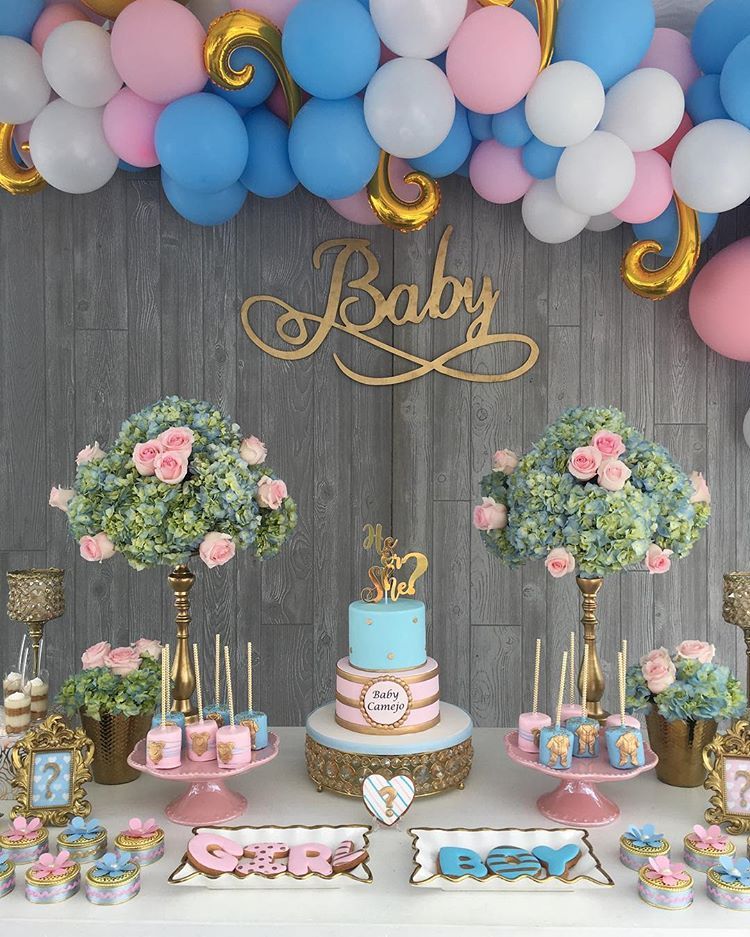 We all love the whimsical nature of fairy tales, which is what makes them popular through the generations. With your upcoming bundle of joy, you must be curious as to whether you'll be spoiling a prince or princess.
A fairy tale gender reveal party is perfect for both boys and girls, as you can combine an assortment of kingly and queenly items around the house.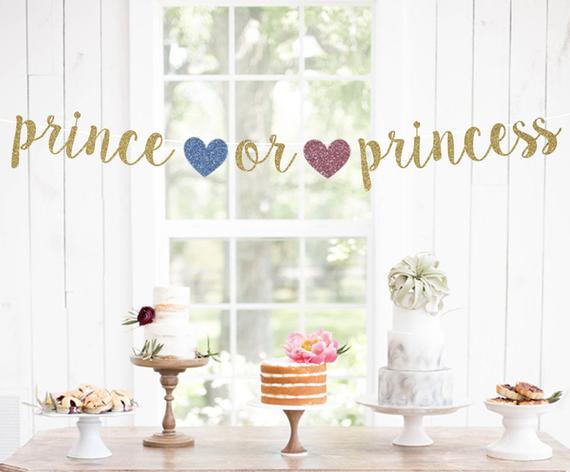 You can also opt to use gender-neutral colors as well, such as golds, greens, purples, and neutral tones.
3. Baby on Board!
What we love the most about gender reveal parties is how creative parents can get when it comes to decorations. With the baby on board theme, you can showcase everything you love about the open ocean.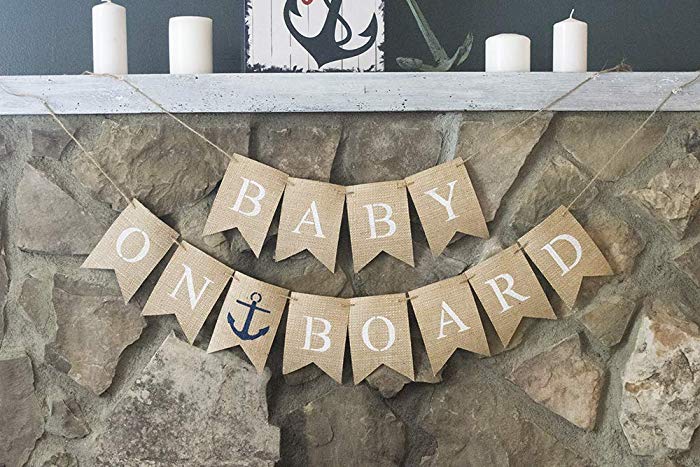 Whether you opt for a more under-the-sea vibe or if you want a more nautical vibe, the options are completely free. With a nautical vibe, you can stick to different hues of blue along with white, black, and some red.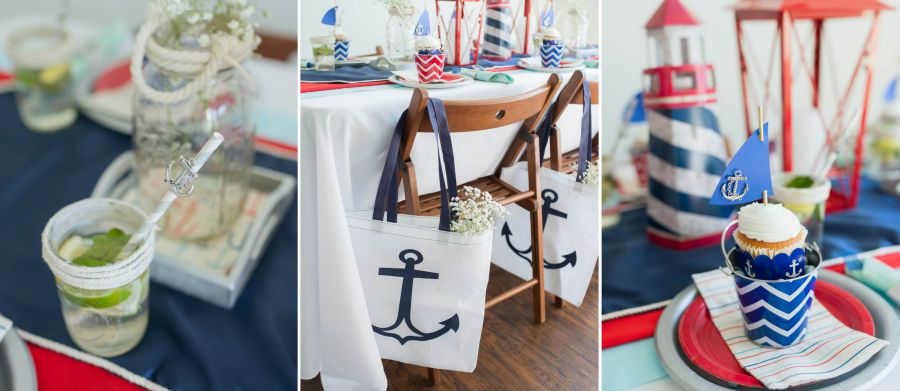 You'll also be able to find plenty of uses for jute twine, which we love adding to a variety of themed events for a more natural aesthetic.
4. Bow Tie or Hair Bow?
Making this theme come to life is likely one of the least costly, as all you'll need to do is decorate your home with either blue or pink decor with a few bow ties and hair bows scattered about.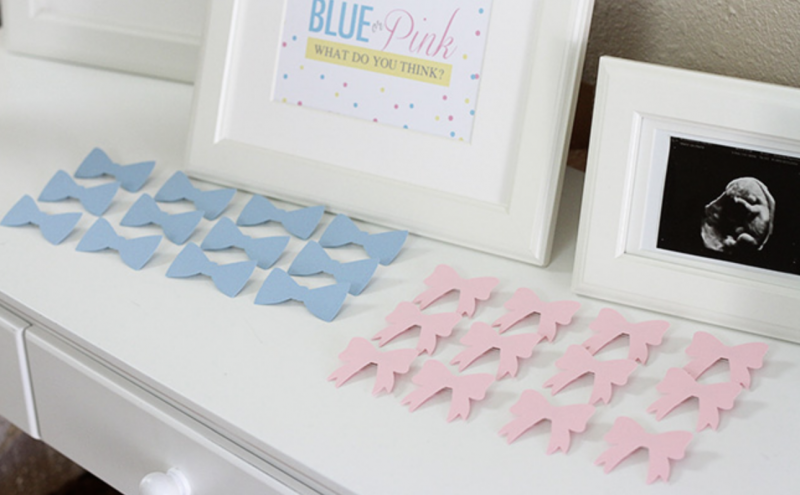 We highly recommend making an equal amount of bow ties and hair bows for your guests to wear, based on what they predict your baby's gender will be.
You can even transform it into a game where those who pick the correct gender will receive a small gift on behalf of you and your partner.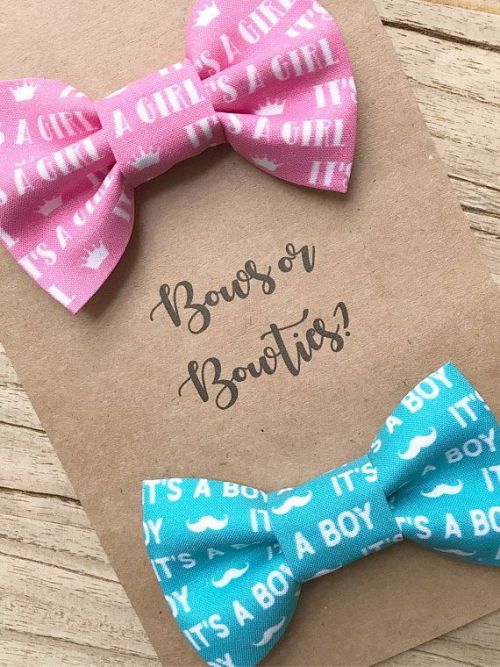 This theme is likely one of the more traditional gender reveal ideas, but we love it for how classic it is.
5. Team Spirit!
Is your family a fan of sports? If so, then there's no better idea than the team spirit idea. In your invitations, explain to guests that they are to wear one of two colors depending on what gender they think you're having.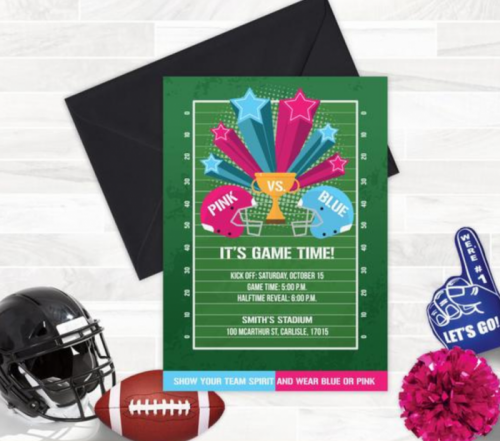 For example, "Team Boy" should wear blue while "Team Girl" wears pink. You can then create an assortment of activities where guests will have to compete with their respective teams to win a prize at the end.
You can easily decorate your home with sports-themed decor and create unique treats that are both team's colors.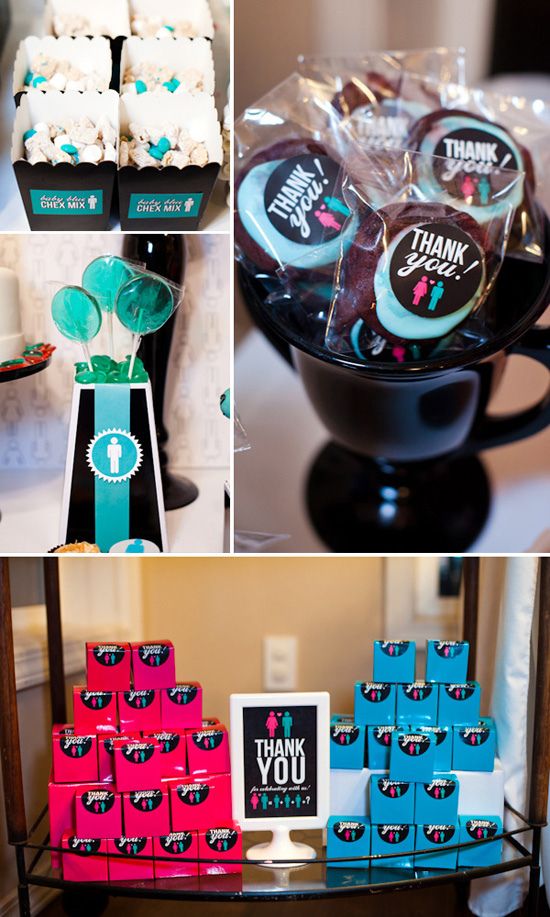 If the budget isn't much of a concern for you, you can even create custom jerseys for your guests to wear. It will double as a thank you gift for any gifts that they bring to the event, as well.
Different Gender Reveal Ideas
Now that you have the inspiration you need to pick a theme for your gender reveal party, it's time to go over all of our favorite ideas.
There are numerous things that you can use when coming up with gender reveal ideas, from snacks to games.
Everything that you choose will contribute to the event and ensure your guests have the time of their lives. Not to mention, you'll be able to add to the curiosity and suspense of what you're having.
1. Silly String
There's nothing more noticeable than being covered in silly string, and it helps to get your guests involved, rather than having them watch you slice a cake.
If you have older children, they'll love that they can get involved with this fun family-friendly activity.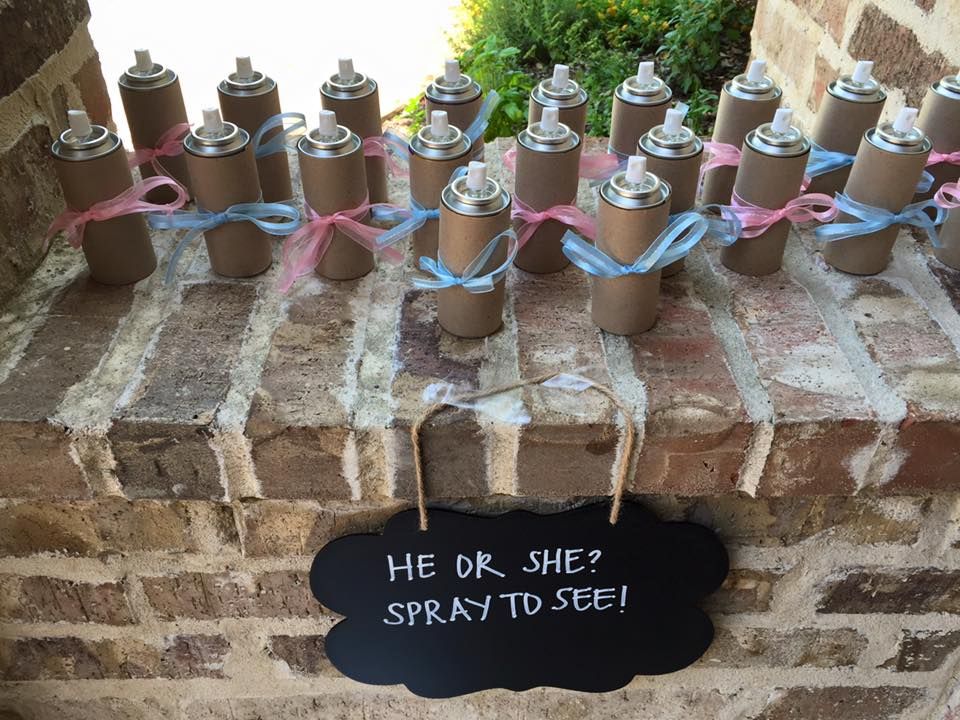 If you already know the gender and are surprising your family, cover the cans using ribbon or kraft paper and ensure it's secure.
Hand out the cans to your guests and then having a countdown to when they will all begin to spray the silly string.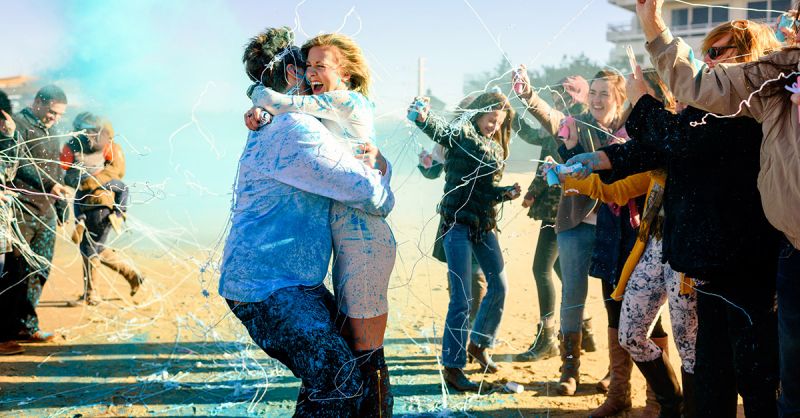 At this point, you can choose whether you want them to spray the string onto the house, the ground, or the happy couple. We recommend having them spray you, as it will make the best pictures possible.
2. Scratch Off Cards
This idea will take a little bit of planning and outside help unless you're a particularly crafty person. There are plenty of online retailers that create custom scratch off cards that will tell your guests the gender of the baby.
The best part is that you can keep it a secret for yourselves as well. All you do is provide the manufacturer with the gender and have them create the cards on your behalf.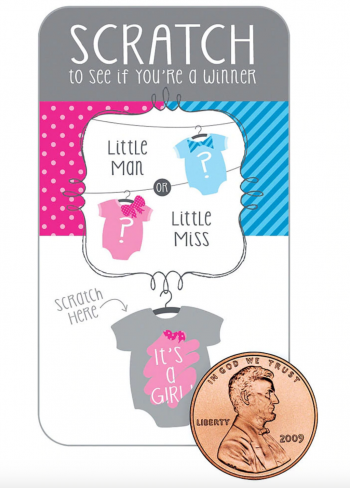 Once they are finished, you'll be just as surprised as your guests are when it comes time to reveal the gender.
Scratch off cards are a unique idea, as you can either choose from unisex designs or have someone make particular personalized cards that match your theme.
The sky is the limit, and this is a fun activity that everyone can take part in.
3. Gender Reveal Play Dough
Science is a fantastic thing, mainly when it contributed to gender reveal parties! What if you could give your guests play dough that would change colors as it is massaged?
We especially love this idea from The Link Home, as it allows you to reveal the gender of your baby in a fun and exciting way.
With this DIY, the play dough appears to be a bland, neutral shade, but as it is worked, a color begins to appear in the mixture.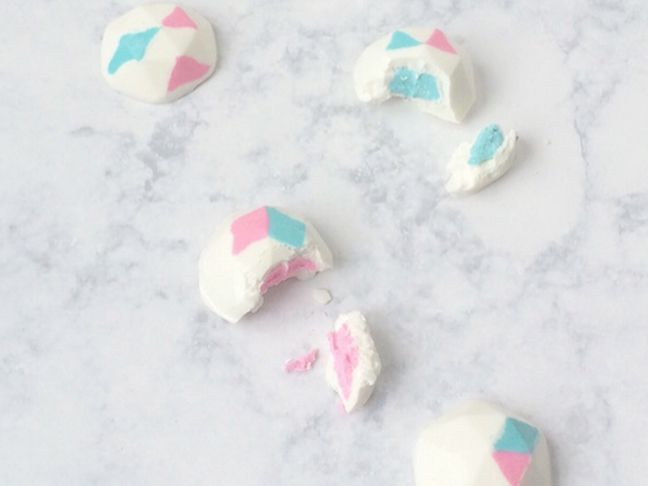 However, as this is a DIY, you will either have to do it yourself or have someone else do it for you if you want to keep the gender secret.
If you want the more costly option, there is the possibility of ordering the play dough premade. There are some sellers on Etsy, for example, that sell different types of gender reveal mixtures that you can use to your advantage with far less effort.
4. Confetti Balloons
There's nothing wrong with opting for a more traditional way to guess what gender your baby is going to be.
This is why we love the idea of confetti balloons, as they are cost-effective, easy to put to good use, and can either be done at home or professionally.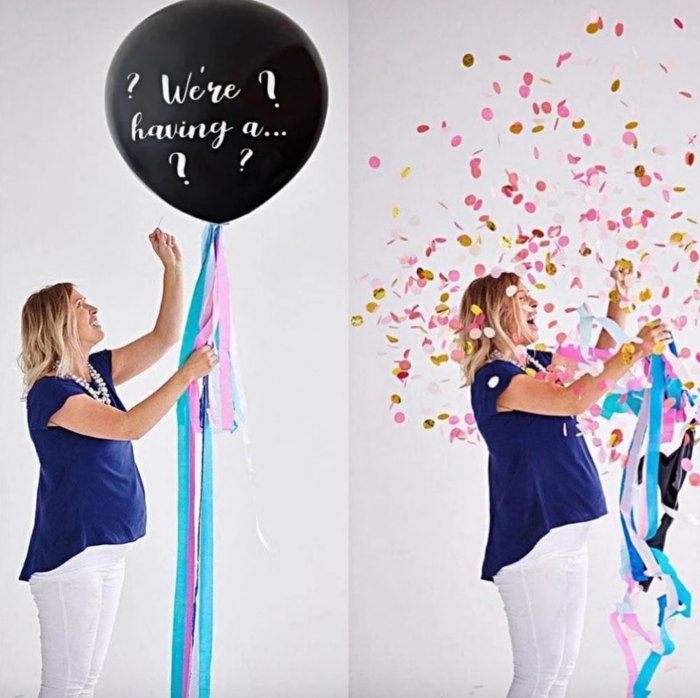 If you want to put a unique twist, allow your guests to pop their very own balloons at the same time that you pop yours.
By filling an opaque black balloon with colored confetti, you'll be able to capture some of the most beautiful and purest photographs while you reveal the gender.
But it's important to note that cleanup will be quite a time-consuming process!
5. Gender Reveal Cards
Sometimes, couples aren't able to throw a gender reveal party. Perhaps you're on bed rest or simply aren't in the mood to host a massive event with friends and family members. You might even be traveling!
Gender reveal cards are the perfect option for someone who is on a tight budget or doesn't have the time to plan a full-on event.
They are an amazingly interactive way to involve all of your favorite people in finding out the gender of your baby.
Inside of the card, there will be a flap that can be pulled by the recipient. When it is removed, it will reveal whether you are having a boy or a girl.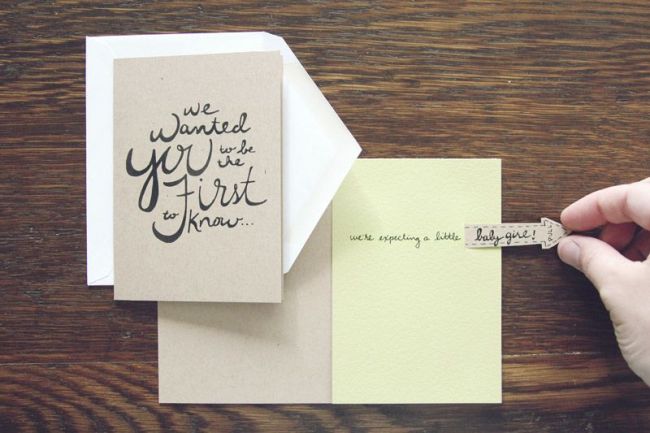 We highly recommend sending the cards to your immediate family first, if they don't already know what you're having.
Only because the risk you run is people finding out by word of mouth rather than from you two as a couple.
You can either DIY the cards using this fantastic step-by-step process, or you can opt to have them made. There are plenty of professional card makers in your immediate area that would love to take on the task.
6. Mystery Themed Gender Reveal
There's nothing better than adding even more suspense to the idea of finding out what gender your having. With a mystery-themed gender reveal party, you can incorporate your guests into the evening.
Decide on a theme and then have everyone dress up as a character within that theme. You can then create a ton of clues that all of your guests will have to uncover to figure out what gender your baby will be.
What we love about these gender reveal parties is that your guests will have the time of their lives while competing against each other.
If you want to make it a little less competitive, divide the group into two teams, and have them solve the clues together.
An evening of mystery has never been so fun, and you can be as creative as you want when deciding on the theme.
7. Countdown Gender Reveal
Plenty of people find that New Year's Eve is one of the most exciting times of the year, so why not ring in the new year with your gender reveal party?
With the help of clocks and family-friendly mocktails, there certainly won't be a shortage of suspense throughout the entire evening.
Have your guests cast their vote for whether you're having a boy or girl up until 30 minutes before you reveal the gender.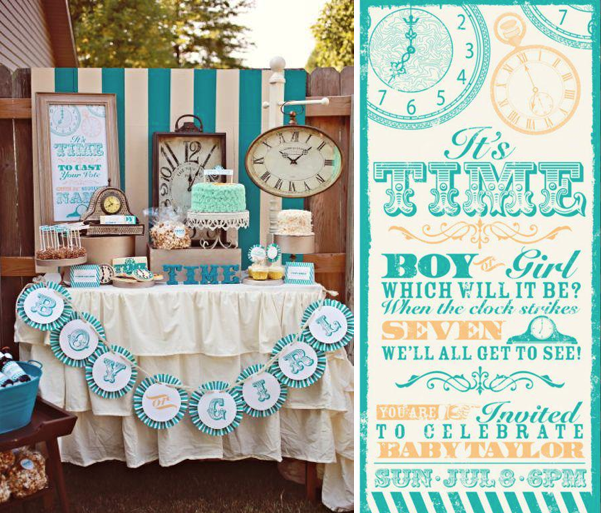 You can set up an assortment of clocks, and when they all go off at the same time, you can reveal whether you are having a boy or girl.
This is an idea that would work perfectly for a couple that wants a classy soiree rather than a fun affair filled with activities and games.
You can rely on luxurious colors, such as monochromes and gold. There's even the opportunity to serve milk with a chocolate chip cookie garnish in high-quality martini glasses.
Above all else, your guests will be biting their nails and checking the clocks all through the event counting down until you make your reveal.
8. Confetti Poppers
At times, the best thing you can do is plan a simple event without a considerable theme where family and friends can get together and hang out. You can easily prepare a backyard barbecue with all of your favorite dishes and beverages.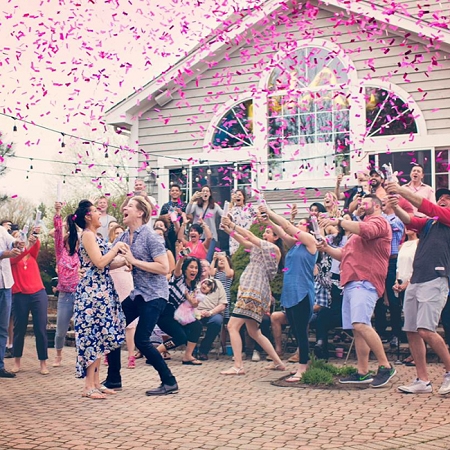 When it comes time to make the reveal, give your guests confetti poppers that they can all set off at the same time. The entire room will be covered in confetti, which will make for some great and memorable photos to look back on.
Finally…
With all of these gender reveal ideas, you can bet you can plan a perfect party for you, your partner, and the newest member of your family.
Whether you want a mysterious party or something more laid back, you can choose from an assortment of fantastic ideas.
Now the next step is to start thinking of your baby shower. How soon should you start organizing one? We got the answer for you in one of our latest baby shower articles so check it out!
Pin for later