This product is listed here: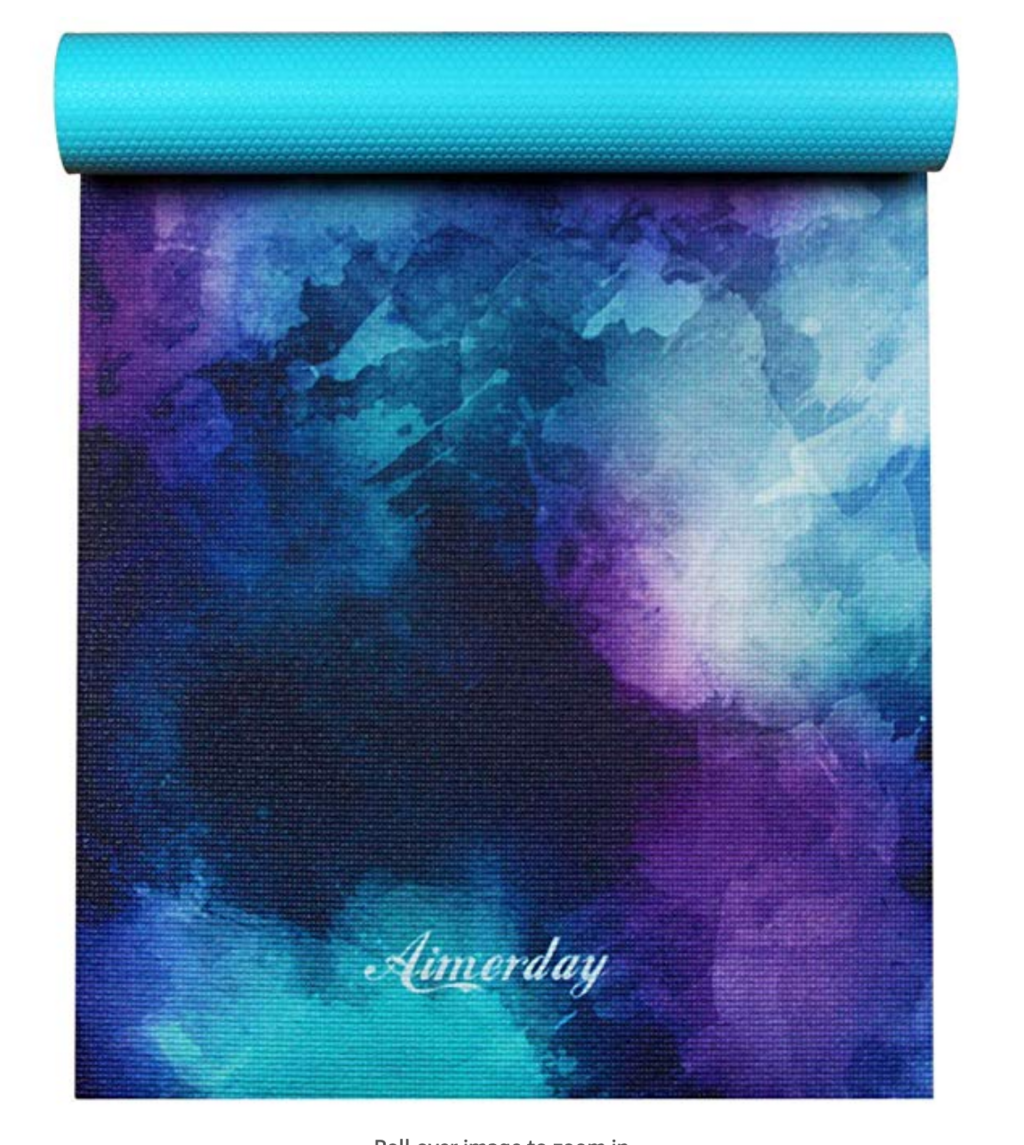 AIMERDAY Non-Slip Yoga Mat Fully Reviewed
Most people who enjoy Yoga also tend to support environmental causes and buy eco-friendly goods. This special non-slip yoga mat from Aimerday is completely eco-friendly using a natural biodegradable rubber as the base with a microfiber toweling faux suede on the upper surface.
It looks like this mat will be ideal for those with even the most sensitive skin types. The yoga mat is made with the highest quality materials so it isn't surprising that the price is slightly higher than other yoga mats on the market.
Detailed information about AIMERDAY Non-Slip Yoga Mat Fully Reviewed
This is a lovely gift for anyone in your family and circle of friends who enjoys yoga or working out (you could even buy one for yourself). If you run a yoga class why not suggest to the students that these mats are some of the best items around? These yoga mats are completely non-slip. No matter how much the yoga student sweats (and some of the positions can cause a real sweat), the 100% microfiber surface is so absorbent that the damp surface will prevent hands, knees, and feet from slipping.
The user can even spray the top surface with water before the session starts to make sure there is good grip right from the start. What is more, the natural rubber base will easily stick to the floor as well.
WHY WE LIKE IT?
This is a completely bio-degradable and eco-friendly yoga and exercise mat
It is completely non-slip, both between the mat and the floor and between the user and the mat
It has a beautiful brightly colored pattern on the microfiber toweling surface
Full 90-day guarantee
WHY WE dont LIKE IT?
None
What we love about this product
The bright pattern on the suede is printed using non-toxic water-based inks and the entire product is manufactured without silicone, latex, phthalates, chlorine or toxic glue.