This product is listed here: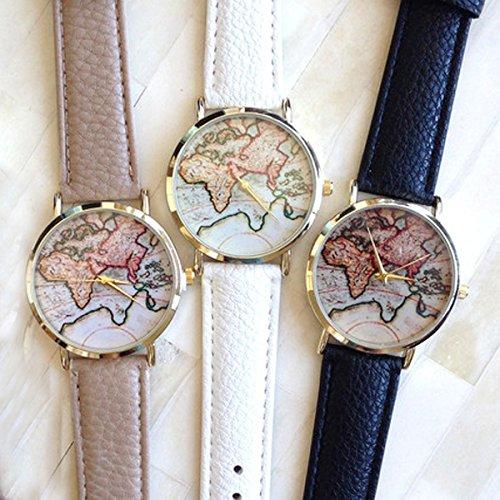 World Map Watch In All Colors
If you have been searching for the perfect gift for an adventurer or teenage traveler in your life, then stop right here. These beautiful and high quality watches are the perfect gift for any global citizen (whether they travel far or not)! The watches are unisex so it is great for anyone in your life. It has a map of the world as the face of the watch. The case is made of alloy and the watch hands are quartz. This watch is sure to please all around and be a great conversation starter. The wearer will be receiving complements on a regular basis.
Detailed information about World Map Watch In All Colors
This is the perfect gift for Christmas, birthday, anniversary, or engagement party. Maybe you have a son or daughter studying abroad next semester. Or your brother or sister is going on a trip. A watch is always useful and functional, because who doesn't need to know the time! This watch looks nice and is unique as well. So it can be worn in both casual and formal wear. It can be worn to work, or out to a fun barbeque.