6 Items You Really Need for A Weekend Getaway!
last updated:
Apr 08, 2019
4689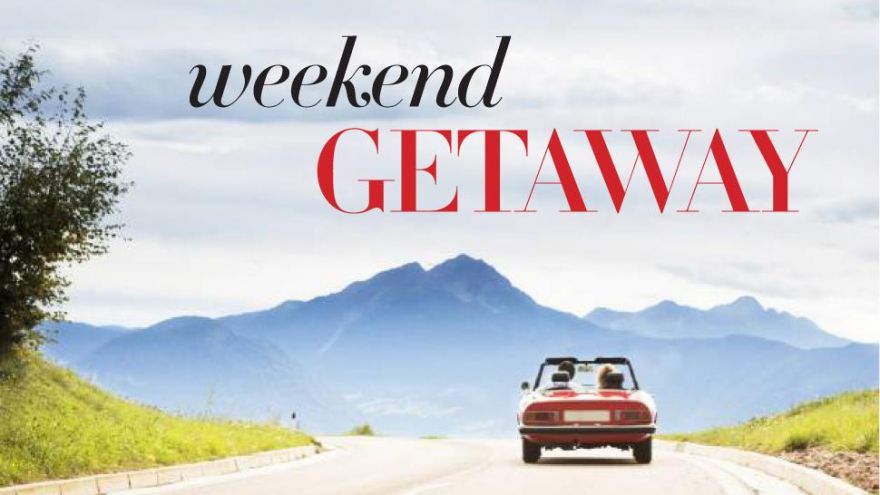 One of the biggest stressors of travel is packing. There's the people who pack too little and go unprepared; the tourist without a hooded coat in London or bathing suit in Jamaica. Then there's the people on the other side of the packing scale; the over-stuffers who bring the unnecessary sweater to South Africa or the rain boots to Arizona. The scale is large and everyone falls somewhere on it, and you're packing habits couldn't deprecate the trip more!
Imagine a world without packing frenzies. Imagine a world where you learn to pack efficiently and smart. There is a perfect way to pack every time, regardless of the time, place, and other evading factors that keep you from being your best packing self.
Below is a comprehensive list of the 6 key items to bring for a comfortable weekend get-away. The items can actually cross over to any trip, and strip the stress out of essential packing. By the end of reading this article, you'll be on your journey to becoming the best packer you can be. The trips without stress are endless!
Walking Shoes
Ladies! Listen up. Although Nashville, Tennessee seems like an ideal place to whip out those 3 inch cowgirl boots you got from the Frye factory, forget it. It simply isn't practical. Anytime you travel, you're bound to be walking by foot for some of it, if not all of it, to enjoy the city or town you're in. Walking is nearly the entirety of most European trips; shout-out to all church and museum goers!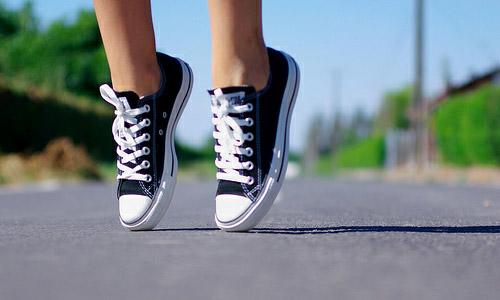 Be smart and pack a light boot or comfortable walking sneaker. Whatever the shoe, make sure you have broken them in and they have a thick sole so there isn't an instantaneous amount of pressure on your feet when walking.
Phone and Charger
Your phone is the one electronic device that you need to make your get-away weekend a solid one. Your phone will be essential for comfort, planning, photographs, and there for you in case of emergencies. Utilize Wi-Fi and plan out your day in case you have a last minute change of heart on the original plans you decided pre-trip. Book restaurants and text your travel buddy when and where to meet up when you get off the plane.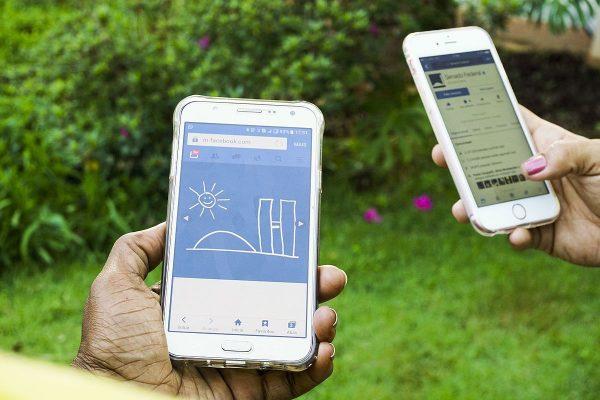 If any natural disaster, travel delay, or exciting moment occurs during your get-a-way, utilize the phone. Take pictures! And don't forget to call your grandma. She'll love a call from the top of mountain or in a wine cellar. People love to hear that you're seeing the world.
Don't play with the phone too much, though. It is important to remain un-plugged and as present as possible on your dream trip!
Sunglasses or Hat
I'm giving an option for this one! Regardless if you choose sunglasses or a good hat, staying clear of the sun is a must! Most trips require you to roam around and look at stuff to take in the city or place. The worst part is when you can't see anything because you're constantly squinting. The blaring rays of the sun and its evil glare can shadow a good trip with bad times without the proper gear.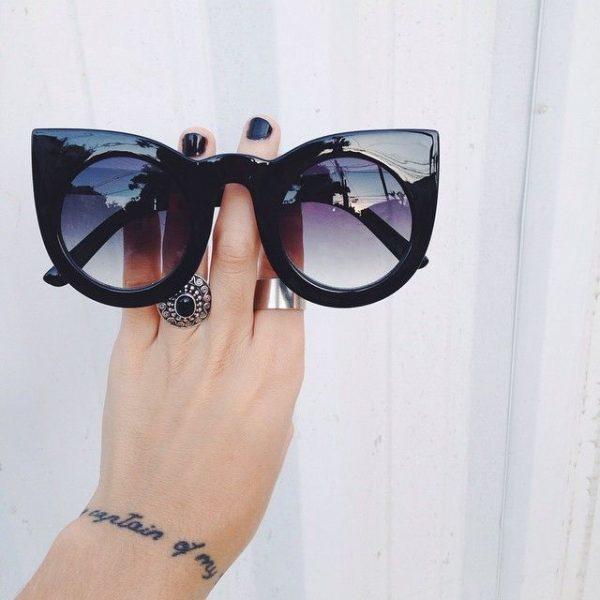 Hats and sunglasses are small and light to pack. They also are a repellant against sun damage and a deterrent of sour hang overs; the constriction of blood flow around your head will feel good if you crushed cocktails at your favorite bar in Rome awaiting the train back to France.
Accessories like sunglasses and hats make a great tourist disguise. Hide from attention to enjoy your day more! If you're not up for a bright and cheery photo, keep the sunglasses on. Not interested in watching another documentary at the museum? Nod off under the rim of your hat.
Bottom line: if you want to enjoy the sight-seeing, wear sunglasses. I promise, it'll perturb any obstacles in the way of getting the most of your viewing experience.
A Water bottle
Bring your water bottle. The worst times to be had on a trip are the ones where you're starving and hungry and don't have anything to relieve your body's cries. A water bottle is both practical and healthy.
When traveling by foot or by train, water will help lubricate your body with proper hydration. Water helps with headaches, fighting jet lag, and maintaining endurance during your travels.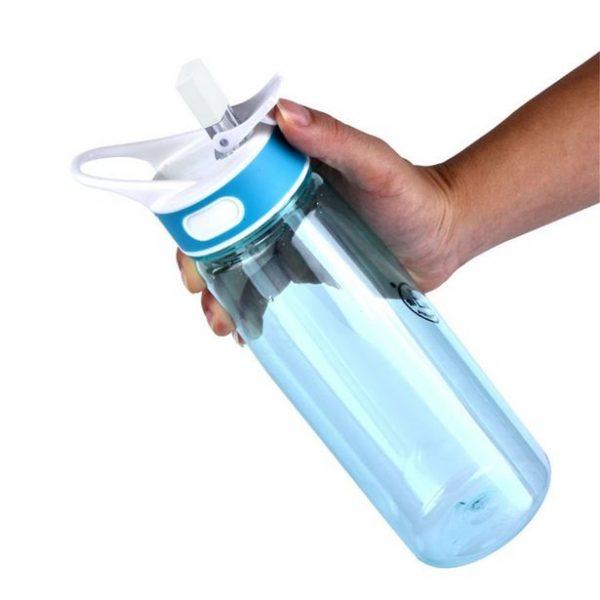 I suggest bringing a large, durable water bottle that is both easy to carry and can be easily shoved into a suitcase or backpack. A stainless steel water bottle works best because you can use it for both hot and cold liquids. I personally utilize my water bottle to bring coffee from hotels along for the ride with me.
A Hoodie
A hooded sweatshirt or coat for travel is a must. If there's anything a traveler can attest to, it is being comfortable. Whether going somewhere hot or cold, the temperature will drop. A travel hoodie is a great carry-on item to have on the plane when your neighbor is blasting AC or in a hotel when you're curling up for a good night's rest.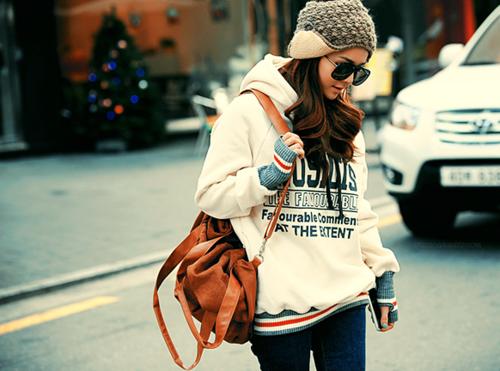 Fortunately, there are plenty of hoodies out there that are made specifically for travel. The Baubax Travel Jacket has multiple features to provide a convenient and easy trekker experience. There is a pocket for ear phone plugs, and even one for your passport. My favorite feature is the blow up travel pillow in the sleeve of the hoodie! There are also built in gloves and hand-warming pockets in case you're cold.
If you aren't a hoodie person or have some strong resentment towards hoods, you can always opt for an umbrella! An umbrella can both shield you from the sun and repel water in case of rain. A waterproof umbrella is best because it can save your floor or bag from water damage!
Amazing, the innovation to improve the passenger experience!
Pin for later