The Ultimate Guide to Gift Giving: 10 Tips That Always Apply
last updated:
Feb 14, 2019
1217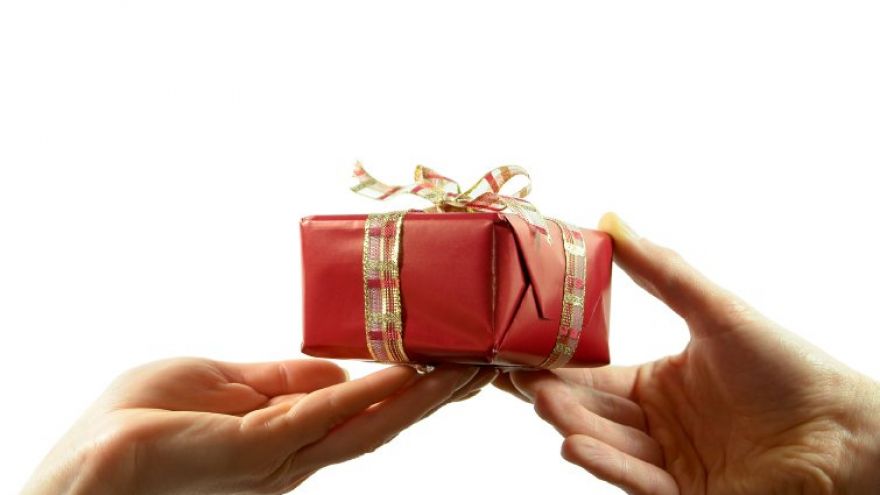 Watching people open your gifts can be a joyous experience, however, buying the gifts can be a difficult task. You're always stuck wondering whether someone will enjoy a particular item or if you bought the right thing. However, there are certain tips that always apply to every type of gift-giving occasion. If you're someone who's always nervous about the items you buy for a loved one or a co-worker, this guide will surely help. Below are the 10 most common tips for giving the best gifts for every occasion.
1. Think of the Recipient's Tastes
It can be tempting to buy presents that you think you'd enjoy. However, that doesn't necessarily mean that they're something the recipient would enjoy as well. When you're shopping for a present, you're going to want to make sure that you think of the recipient.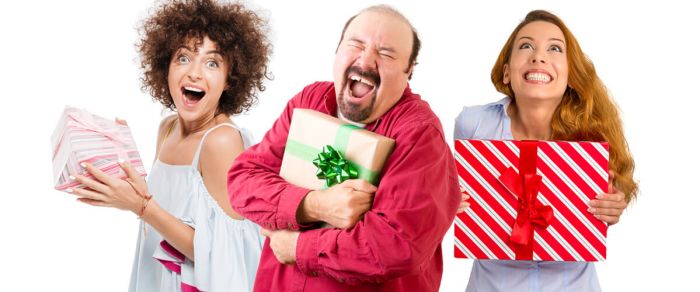 When a holiday is approaching, pay close attention to the items that they use or things they'd be interested in. For example, if someone loves wearing makeup, you know that a Sephora gift card would be put to good use. Or, if someone enjoys chocolate, why not buy him or her a chocolate gift basket?
2. Think About Age
The age of the recipient is another important thing to pay close attention to. This is simply because some presents are better left for certain demographics. For example, you wouldn't want to give a 3-year-old a pair of roller skates that they can't wear. It might be tempting to buy a loved one the newest and coolest things on the market, but will they actually use the item?
Another example is that a grandparent who doesn't know anything about technology wouldn't like an iPad. Instead, you should get them a novel or a crossword book.
3. Set a Budget
We all know how easy it is to be led astray when you're shopping for gifts. You might find a fantastic $5 gift from one store and then a $25 gift from another, which quickly adds up to a $30 gift.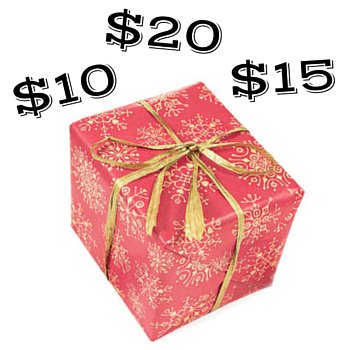 It's best if you set a budget before you start shopping, just so you don't wind up blowing through your savings for a single present. Setting a budget is also important if you have to buy gifts for more than one person at a time.
4. Personalize Something
Another fantastic idea for a present that has a lot of thought behind it is something personalized. One of the main reasons as to why we love this tip is because it's easier than searching for the perfect item.
You can easily personalize key chains, mugs, champagne flutes, and even flasks. Not to mention you can also get screen-printed t-shirts, blankets, or even sweatpants. You can bet that the recipient will love a personalized gift as it shows you thought of something heartfelt.
5. Start to Shop Early
The earlier you're able to shop, the better. This is especially true if you're not looking for a trendy present. You might be able to find a particular item on sale if you start earlier. Not to mention you won't have to worry about trying to find something at the last minute.
This is something that most people do for big holidays, as you'll have full control over your shopping list. You'll also be able to get rid of the stress associated with shopping during the holidays.
6. Buy an Experience
If the person you're buying for isn't someone who would put an actual item to good use, you can always buy a special experience instead. This is something that became quite popular in recent years. There are hundreds of different experiences that you can buy ranging from zipline tours to tickets to your local zoo.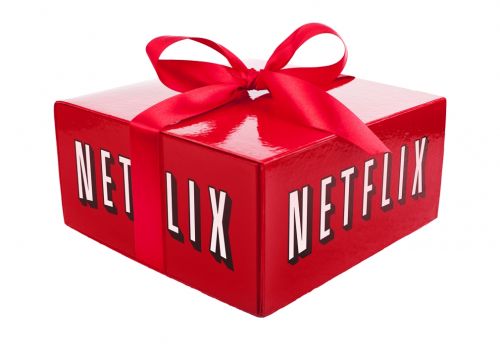 Another great idea is to buy someone a subscription to Amazon Prime or even Netflix. The main point is to make sure that you buy an experience that they'll be sure to use.
7. Shop In-Person and Online
This is one of the main reasons as to why we recommend starting your shopping as early as possible. Shopping both in-person and online is the best way to make sure you're maximizing your funds for a gift. You can head to a brick-and-mortar store to look at products and then find them online.
We can guarantee that you'll be able to find the item on sale from another store online, instead of paying full price at the store. However, going to the store allows you to see what the product looks like in person before buying.
8. Ask for Help
It's never a bad idea to ask friends and family members for help if you're buying a gift for someone that you might not know too well. For example, teenagers constantly change their opinion on things they're interested in. If you're finding it tough to find the perfect gift, why not reach out to their parents to see what the latest trend is?
This is especially important if you're buying a gift for a coworker, as some of their in-office friends might have a better idea of something they'd appreciate receiving.
9. Wrapping is Key
One of the main ways to make your present stand out is to make sure that it's wrapped beautifully. People will be far more excited about a present if a lot of time and effort went into the wrapping.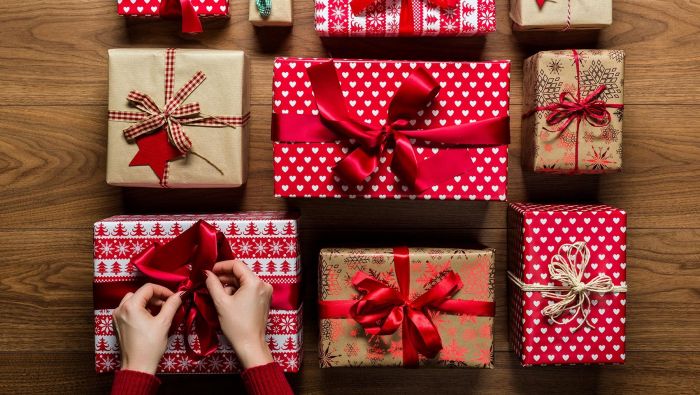 You won't want to give anything that is still in the store's bag, as it can take away from the thoughtfulness of the gift. Try to pick wrapping paper or gift bags that fit the personality of the recipient.
10. If All Else Fails, Buy Gift Cards
Some people believe gift cards are the worst and most impersonal gifts that you can give to someone. However, they are sometimes the best thing that you can buy. If you're not sure of what the recipient is going to enjoy, it's better to give them a gift card. This is because they'll be more disappointed to receive a gift that they won't be able to put to good use.
Pin for later