Handmade Gifts: Personalized and Affordable Gift Ideas!
last updated:
Nov 04, 2020
2048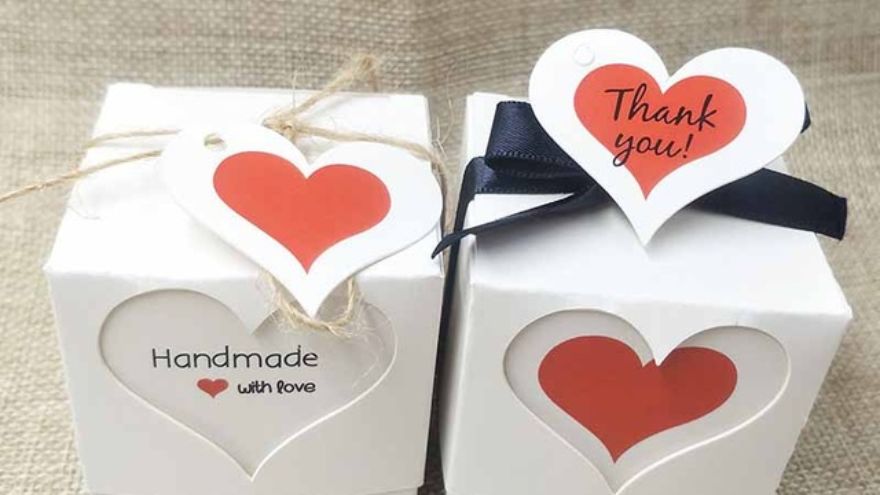 With the holiday season quickly approaching, you might be scrambling to find ideas for the perfect gifts for your close ones. If there's one thing everyone can agree on it's that the more friends you have, the more money you have to put out towards gifts which can be a huge burden on your finances. Instead of spending thousands of dollars on birthdays, friend-anniversaries, and other special occasions, why not opt for some great handmade gifts instead?
Below are some of the most fabulous handmade gift ideas for friends that are not only affordable and personalized but useful and amazing as well.
1. DIY Planters
Do you have a friend that has a passion for growing herbs, plants, or flowers in their home? You can guarantee that they've tried to find the perfect planets for their space, only to be disappointed in the selection from most hardware stores and craft stores. Luckily, you have exactly what it takes to make them an assortment of phenomenal planters that they'll be proud to display and thankful for.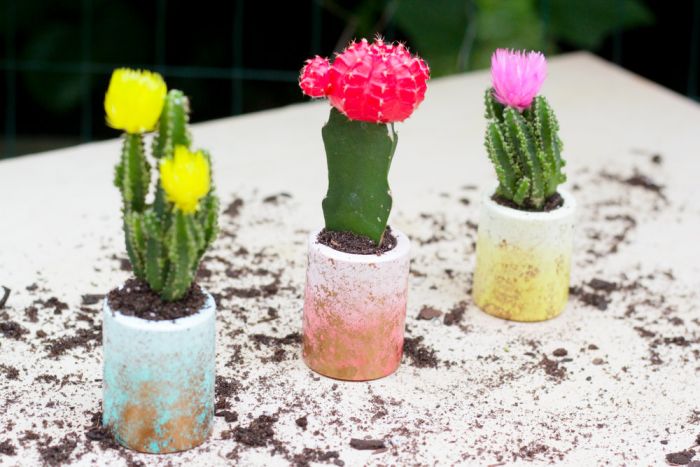 All you need to do is go to the dollar store and find blank clay planters that you'll be able to paint and decorate as you desire. You're also going to want to visit the craft store to pick up paints that easily adhere to clay and are resistant to water damage as well as any other embellishments you'd want to add.
The sky is the limit when it comes to creating DIY planters, however, you're going to not only want to take your friend's décor into account but their personal favorites as well. For example, if your friend loves space, you can create a galaxy print on the outside of the planters they'll be sure to love.
2. Customized Chapstick
No matter what time of year it is, taking care of your lips is something that relatively every person should do, including men. If you truly want to give them a gift that is equally as useful as it is thoughtful, why not purchase something small and elevate it with a couple of creative ideas?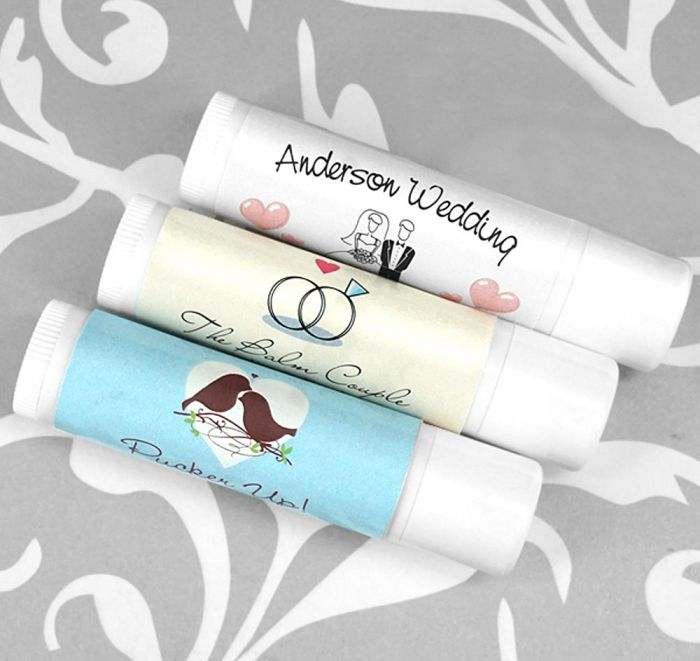 By buying a pack of chapstick, you can cover the outside of the tube with glitter, stickers, or even positive affirmations to keep your friend uplifted throughout the day. For men, you can even wrap them in faux leather or create a unique chapstick case where they can keep all of their tubes in the same place.
The best thing about this idea is that it's incredibly affordable and will give you the ability to gift something that is memorable, amazing, and will certainly be used.
3. Personalized Collegiate Scarf
Do you have a friend that is either headed to university or has recently graduated and wants to represent their alma mater? A personalized collegiate scarf is an ideal partner for keeping warm in the colder months and showing your pride for wherever you finished your post-secondary studies.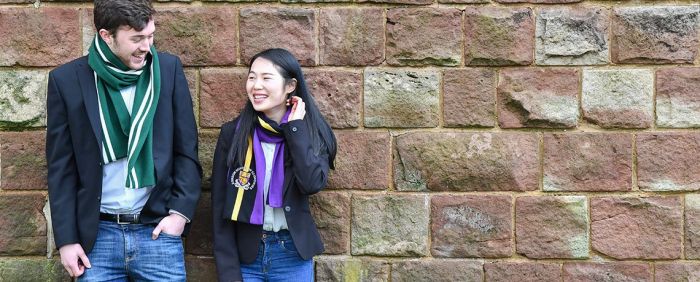 What you'll need to do is find a scarf that has the main colors of your friend's university and then you can look for a patch that either has the school's logo on it or the first letter of the school they attended, for example, Yale would be a "Y". You can then sew the patch to the end of the scarf and you'll have a completely personalized present within a matter of minutes.
Due to the fact that it should take less than 10 minutes to prepare a scarf, you can certainly make one for each of your friends, however, make sure that you choose scarves that are warm and cozy rather than thin and scratchy.
4. Monogrammed Mugs
Who doesn't love being able to cuddle up near a fire with a warm cup of tea or hot chocolate in their hands on a snowy evening? Even for your friends that enjoy a cup of coffee to start their day off right, there's nothing that says, "I'm thinking of you" more than a personalized mug. The best part about monogrammed mugs is that they have a really basic design, which makes them ideal for people who might not be the most creative.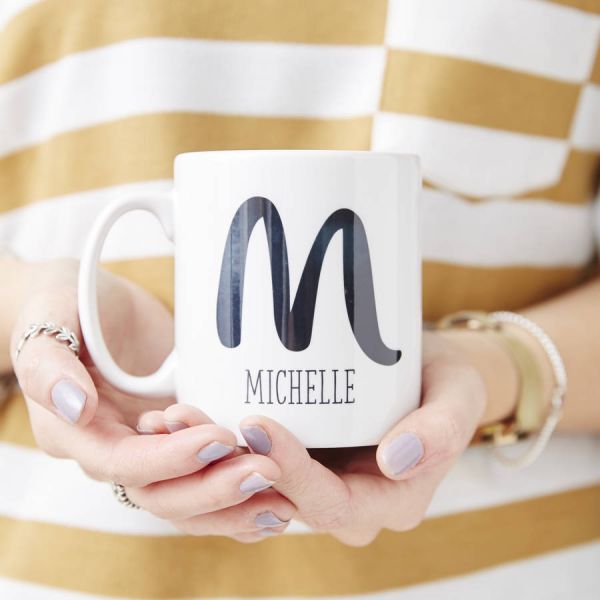 For a monogrammed mug, you're going to want to find a blank mug from the dollar store and visit the craft store to find paints that can be sealed so that the monogram won't wash off when the recipient does the dishes. These paints are typically available in a wide variety of colors, which gives you even more control over the personalization of the mug.
Once you have all of your supplies, you can simply draw the first letter of their name, the first, middle, and last initials, or even their last initial, based on your preferences. If you have a special nickname for your friend, you can use the first letter of that name as well to make it even more heartfelt. With the help of the paints, you can fill the letters in or add any special designs that you think they will appreciate, but, make sure that you seal the paint otherwise it won't stick to the mug!
5. Customized Umbrella
Umbrellas are equally as useful as chapstick and with the right tools, you can transform an ordinary umbrella into something they'll grab every time they leave the house. There are hundreds of ways to personalize umbrellas, however, our favorite is the paint-splattered design as it adds a little bit of brightness to an otherwise dreary day.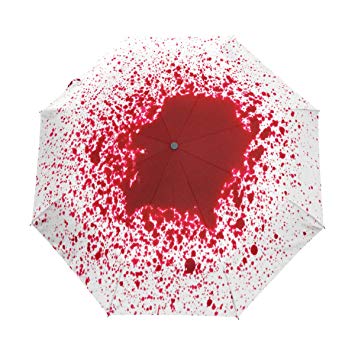 First, you're going to need a white umbrella that doesn't have any pre-printed designs on it. You're then going to want to purchase an assortment of neon paints, our favorites are pink, green, blue, and yellow. By setting up space in your garage, you can fully open the umbrella and simply splatter the neon colors along the outside of the material. Make sure that you give it enough time to fully dry before gifting it to a friend.
There are plenty of different gift ideas that you can make entirely at home and for less money than what you would spend on a store-bought gift. Even though handmade gifts get a bad rep, they're one of the most thoughtful and heartfelt things that you can give someone and they are sure to appreciate it much more than a store-bought item.
Pin for later