Tips For Acing Your Wedding Hair Trial The First Time!
last updated:
Apr 09, 2019
1463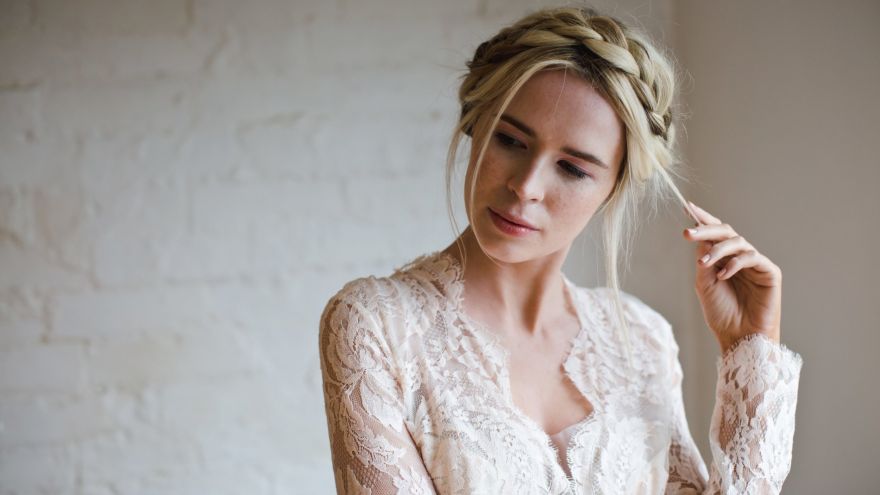 So you're getting married– congratulations! What an exciting time in your life. Not only is your wedding day sure to be filled with memories, the months leading up to the wedding are ones you will look back on and remember forever as well.
While there are plenty of sentimental moments to document and remember (trying on wedding dresses! Having an engagement photo shoot! Writing your vows!) there are also plenty of practical things that need to be done in order to ensure you have the wedding of your dreams. One such item on your to-do list? Your wedding hair trial.
Your wedding day is sure to be the most special day of your life, and your photos and videos from the day will ensure the entire moment is captured and remembered forever. While a wedding is certainly about more than just looking nice, let's be honest, you want to look your best on your special day! Having a hair trial before your wedding is the best way to ensure you will look your best and won't have to stress about anything on your wedding day.
Are you considering not having a wedding hair trial? Do you have one booked, but aren't sure what to prepare for? Either way, these five tips will give you the information you need.
Get the Timing Right
Not too early, not too late, you want the timing to be just right! Whether you think you will be or not, the time right before your wedding will be incredibly busy. Don't plan to have your trial this late in the game. Not only can your stress influence your decision, if for some reason you don't like what your stylist comes up with, you won't have much time to change your mind or figure something else out.
So, what's a good time frame? Try to shoot for around 3 months out from your wedding. If for some reason you aren't happy after the trial, you still have time to research new styles and to book another trial. On the flip side, if you book your trial too far out, you may end up changing your mind or second guessing your decision.
Test Out Your Style
When you are sitting in the salon chair looking in the mirror you might think your hair looks perfect. And that's great! But what about if you get up and try moving around? Dancing? You want to make sure the style holds up! Test out your style to see if it holds up nicely – plan a nice dinner out with your friends, go dancing if you're planning to dance at your wedding, and see how comfortable you feel.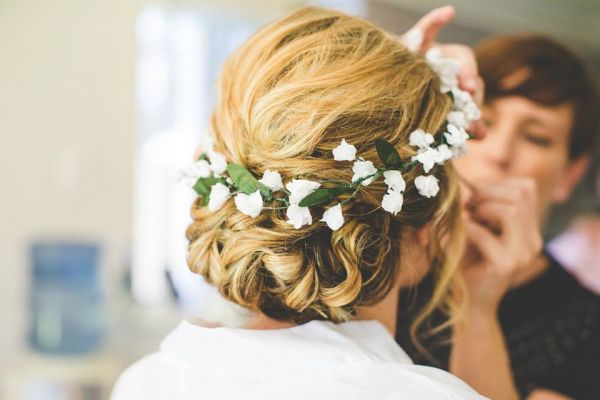 Remember, you want to look good at your wedding, but you also want to be able to enjoy yourself. If you feel you can't move without your style falling down, or if you are constantly having to fix it, that's not a great sign.
Do Your Research and Plan Ahead
This may sound obvious, but don't show up to your trial with no idea of what you want. Your stylist may give you advice, but ultimately the decision is yours and you should choose what you want. However, your stylist isn't a mind reader, so start thinking about what you like before showing up. Even better? Bring visual aids! Create an entire Pinterest board just dedicated to styles you like so you can show your stylist and see what they think.
Don't just think about what you want your hair like, think about other details of the wedding as well! Bring your stylist pictures of your wedding dress, flowers you are considering, color schemes, and more. These details can help influence your final decision, and as much as the final call is yours, your stylist may have excellent advice based on your specific details that leads you to the right style.
Bring Your Accessories
This trial exists so that on your wedding day you are not stressing about how you look. Are you planning to wear a veil, crown, or other accessories in your hair? Make sure you bring them! A certain style may look great on its own, but what if you don't like it when you add the veil in? These are problems you want to face at your trial, not on your wedding day.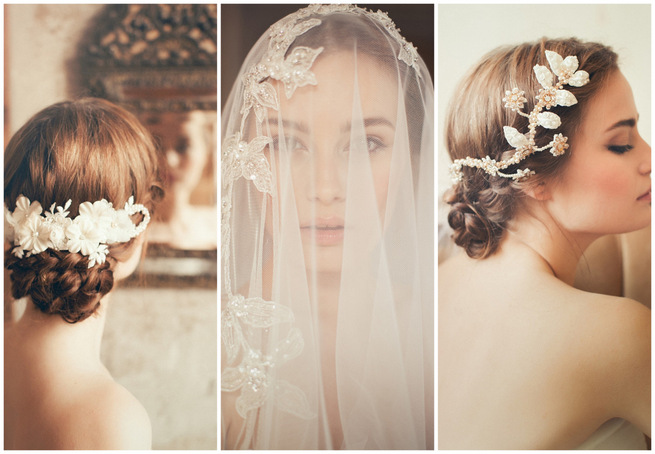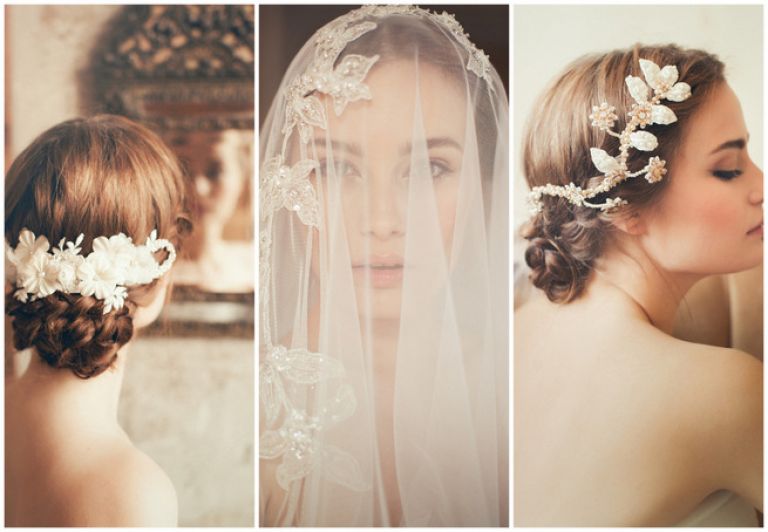 Plan to have all your hair accessories by the time of your trial so you can make a final decision for how you will look. If you are doing something like a flower crown and don't have the actual crown made yet, that is okay. Consider finding a cheap, fake crown that you can use to get a pretty good estimation of how you will look.
Keep Your Group Small
Finally- it may be tempting to bring your entire bridal party with you to your trial, but we do not recommend that. Consider bringing one or two people with you- perhaps your mother or your maid of honor. If you bring too many people, more than likely you will end up stressed out trying to please everyone and listening to everyone's opinion (and trust us- everyone will have an opinion!) Instead, bring your closest people with you who can help you make a decision, but that won't overwhelm you.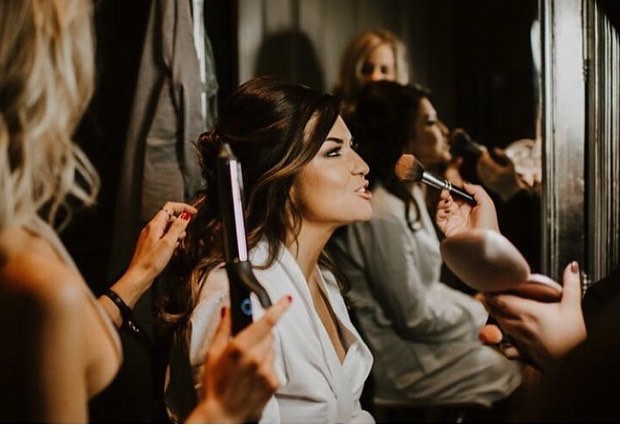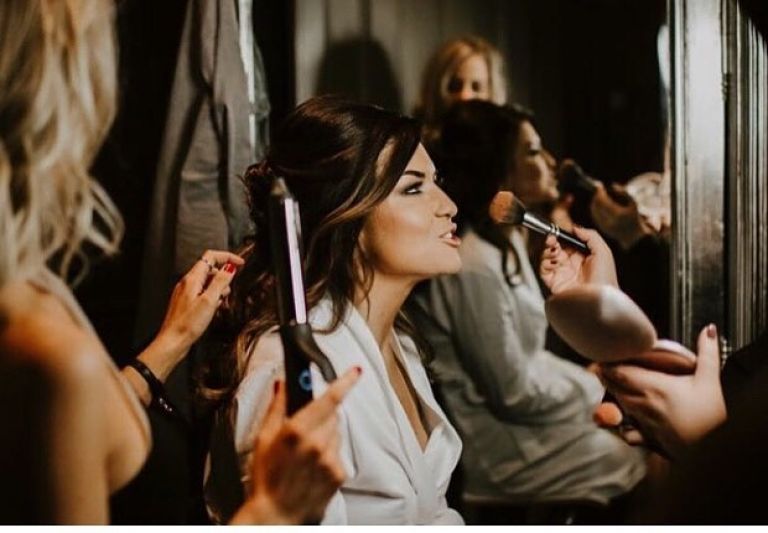 Always keep in mind- it is your wedding day! Stick up for what you want. Now is the time to speak up so that on your wedding day your stylist knows exactly what to do. By that point, your bridal party will be focused on you and keeping you happy, which is exactly what you need.
With this info in mind you are sure to totally ace your wedding hair trial. This is one of the best things a stressed out bride can do so that by wedding day, you are stress free! Take this time for yourself to ensure you have the perfect day you have always wanted, and that you deserve!
Pin for later