5 Engagement Party Ideas For A Cozy And Super Fun Gathering
last updated:
Oct 27, 2020
1512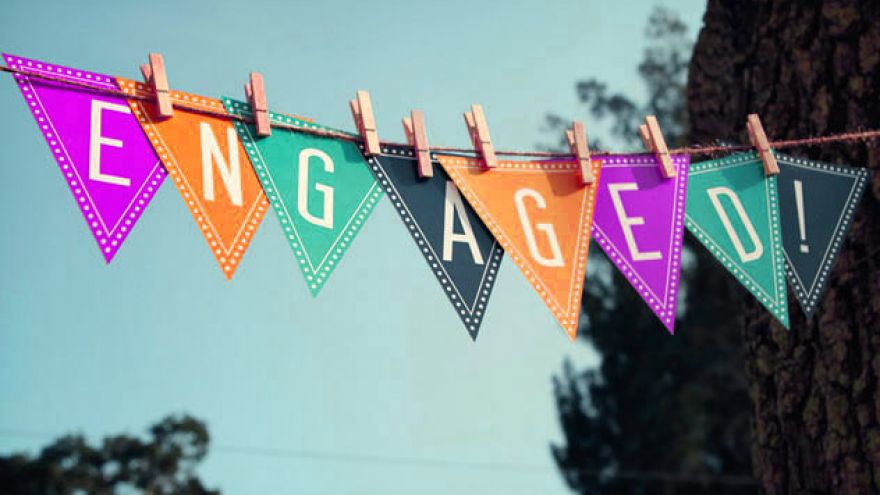 When it comes to engagement parties, it is a matter of knowing whether you would like for it to be as wild and animated with as many friends and acquaintances as possible, or a low-key and relaxed setting with a few of your closest friends and family members. To some extent, it depends on one's personality, number of connections, and age, as it can lead to all sorts of different parties to have fun in.
Generally-speaking, if you are in your twenties and outgoing, then you might plan a lively engagement party for everyone to be included in. On the other hand, if you are a bit older (say, late-twenties to thirties), then a more intimate and quiet engagement party is where it is at.
Once you have figured out what type of ambiance you want for your party, you will need to consider the theme of it. Usually, the best kind of engagement party is one that does not require a lot of expectations—although it is encouraged to make the venue look nice, the party itself does not necessarily have to be cookie-cutter, i.e. follow any sort of rules. If anything, a "go-with-the-flow" kind of venue where people can come and leave whenever is the way to go—just make sure to include some sort of engagement speech during it!
Our article will offer you some of our favorite, top-5 engagement party ideas to keep it cozy, all the while super fun. Let's get to them!
5 Engagement party ideas!
1. Movie-and-popcorn party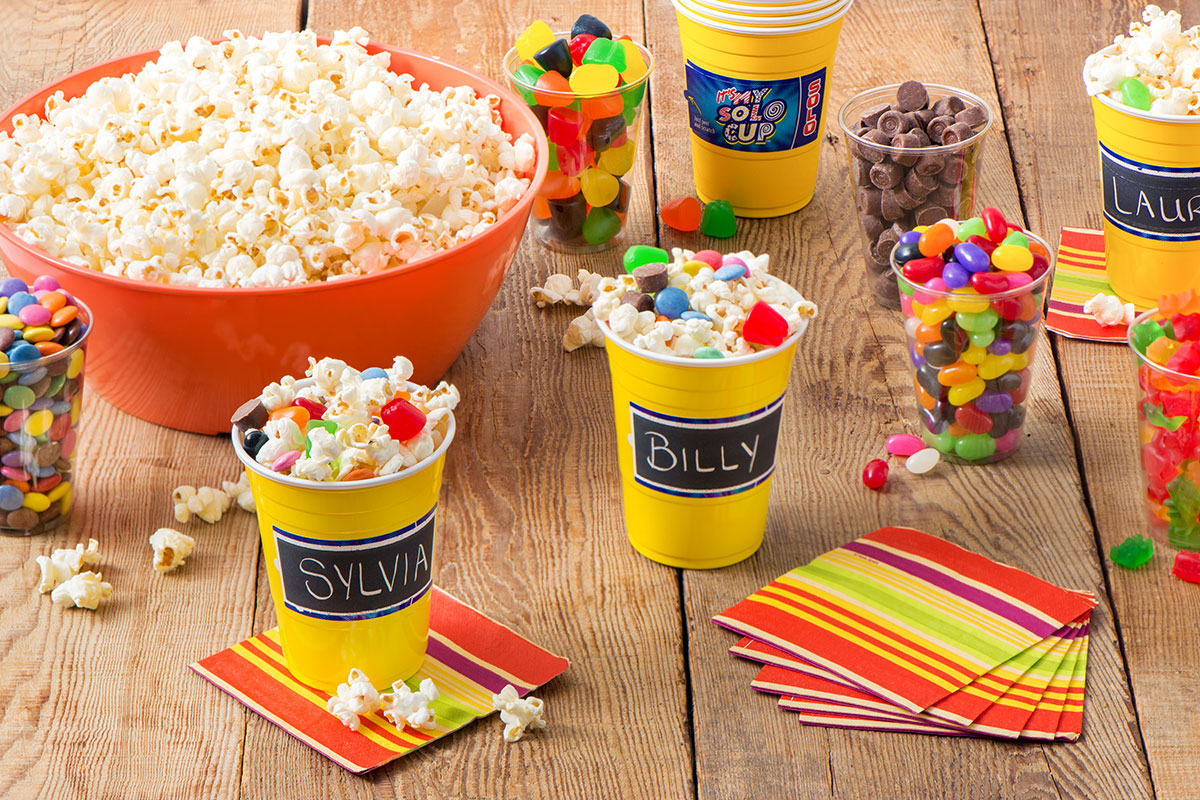 You cannot go wrong with this type of party. What makes a movie-and-popcorn get together so versatile is that it can be used for just about any occasion besides a mere engagement party, such as sleepovers or a play-date with friends. It is appropriate for any age group, from young children to full-grown adults. It is a matter of offering a few movie selections of all genres (e.g. drama, comedy, horror, musicals), some popcorn and other snacks, and gathering people around for the fun occasion. Considering that everyone sits in one room to enjoy the flick, it offers a cozy and intimate time for everyone to appreciate—of course, make sure not to spoil any of the films' endings!
2. Swimming pool party
Especially if it is summer and if the weather is good, then why not take advantage of the backyard pool for the engagement party? Throw on some barbecue, and you have got a party that is both lively and laidback at the same time. Guests will enjoy being outdoors as they splash around in the pool to cool off from the warm weather, all the while feast on good food and drinks until the sun goes down. Add in a bonfire in the evening, and you have got yourself a great bonding moment with your friends and family to enjoy—certainly a cozy party, to say the least!
3. Sunday brunch party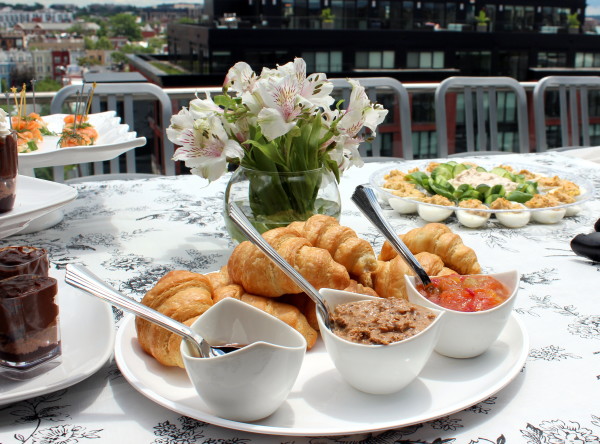 Perhaps you had a "pre-engagement party" the night before, as you and some of your closest friends and relatives hit the bars and clubs for a less-than-chill night out. What better way to wake up the next morning to some Sunday brunch, as means of curing the hangover you received from too much partying? From avocado toast to omelets to rounds of bottomless mimosas (to cure that hangover—the hair of the dog, that is!), you can continue to enjoy your close one's company in a more-relaxed atmosphere, as it is just eating, chatting, and laughing the day away.
4. Afternoon tea party
Perhaps if you are feeling a bit posh, then you might want to make the extra effort to create an afternoon tea engagement party. Of course, it involves a bit more preparation than, say, a movie-and-popcorn event or a swimming pool party, but it certainly has its benefits as guests feel like royalty, as if they are in some kind of elite, British society with the copious amounts of scones and finger sandwiches to ingest, all the while imbibing cup after cup of delicious Earl Grey (or some infusion). Add in some classical music entertainment, and you have gotten yourself the epitome of the perfect afternoon tea party with great company!
5. Soirée party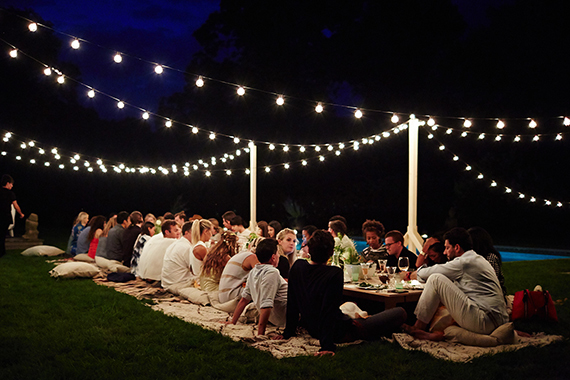 A mix between casual and formal, a soirée engagement party involves the work of, for instance, an afternoon tea party with the laidback atmosphere of a movie-and-popcorn party. In other words, you will have to work a bit to prepare the engagement party, but what follows is a relaxed and cozy atmosphere for everyone to enjoy themselves in. It is a matter of buying and bringing out the baguettes, the French cheeses (Camembert and chèvre, aka "goat cheese," are the main staples), and of course, the good wine. Any reds from Burgundy or the south of France are fair game, and you can add some delicious whites from Alsace and rosé from Provence. Turn on the boombox to some of your favorite French classics, and you are good to go!
*bonus* A Winter's Tale party
For the ultimate cozy and fun engagement party, consider turning to the colder season, i.e. winter, for some inspiration. Especially if your engagement takes place in the holiday months, then it can be a good idea to look into fun activities such as playing with snow (e.g. snowball fights, snow angels), offering a traditional Christmas dinner with hot cocoa, or a Hallmark winter movie special. It is best reserved for intimate friends and family members, which makes it all the more memorable as you celebrate your soon-to-be matrimony in the months to come.
With that said, you have plenty of options for your engagement party. Again, it will depend on what you like and what suits you the best, but we ensure that you will have a cozy, relaxing, and enjoyable time that you, along with everyone else, will remember in the years to come. Enjoy yourself!
Pin for later