The Most Affordable Cities to Visit in Europe this Summer
last updated:
Apr 11, 2019
1671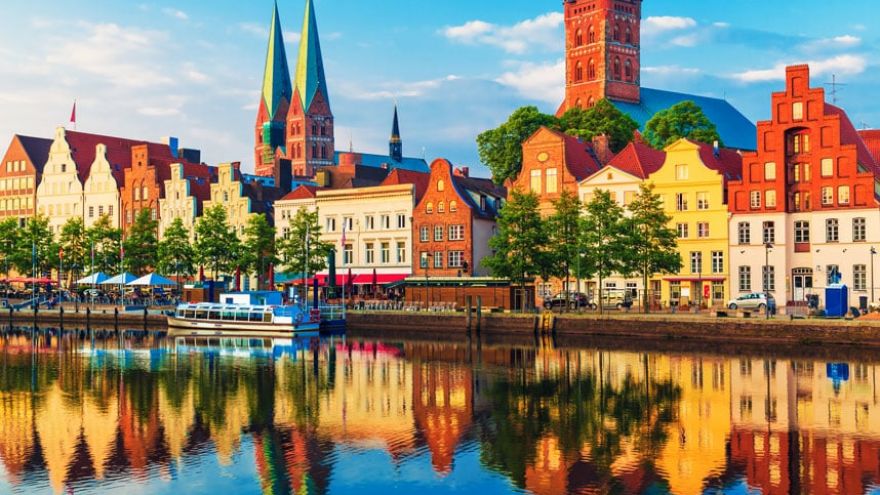 Traveling during the summer has become more than just a trend; it's something that people plan their whole year around. With so many things to see in the world, it can be difficult to choose one or two destinations to visit, which is why it's important to find the least expensive cities in Europe so you can see more during your break. With that being said, Europe is notorious for having some of the most expensive places in the world, however, there are plenty of ways that you can cut back on your trip expenses by choosing the cheapest, yet still beautiful, cities.
1. Porto, Portugal
If you're tired of traditional vacations where you spend the vast majority of your time on the beach, why not decide to take a trip that is the combination of relaxation and exciting inner city travel? Porto is a phenomenal destination, especially if you're the type of person that enjoys a nice glass of port wine, but there are plenty of other things open for you to explore.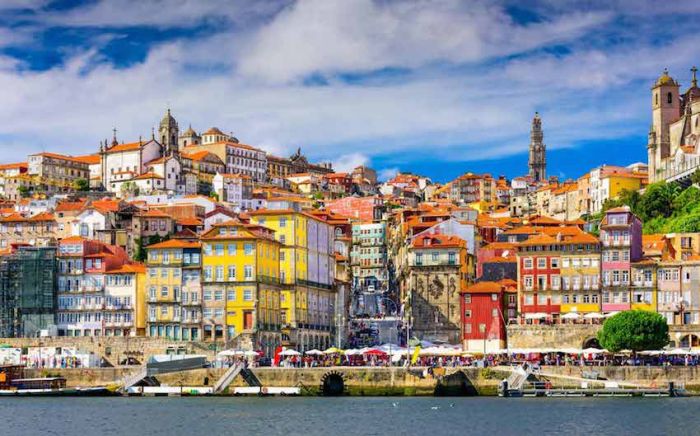 As a seaside town, you can guarantee that some of the best eateries and small cafes in all of Portugal are nestled along the coast of Porto. However, above all else, you'll surely be able to get your fill of brilliant culture and spectacular architecture throughout the entire city. The best part is that the majority of the attractions are entirely free to see, especially during the summer and on Sundays, helping you to save a little bit of extra cash during your travels.
2. Florence, Italy
If there's one place in Europe that every traveler should have the opportunity to visit, it's surely Italy. With some of the world's most spectacular foods as well as desirable beverages, Italy has plenty to offer. When it comes to Florence, you'll surely be enveloped in the beauty and romanticism of the city, something that plenty of European destinations don't offer.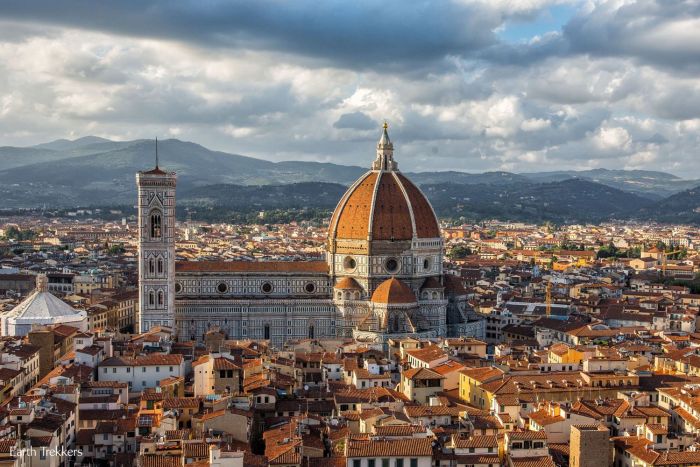 Nestled perfectly along the Tuscan hills, Florence has a striking historical background starting with the Renaissance and venturing into the era of the Medici family. In fact, Florence is such an inspirational city that it frequently attracted the likes of Michelangelo and Brunelleschi.
If you're interested in seeing amazing landmarks that will set the bar high for the rest of your trip around Europe, Florence is certainly one of the best places that you can spend a lot of your time.
3. Madrid, Spain
Spain is renowned for plenty of things, but if you're in the mood for traveling through a city where there will be plenty of tourists during the summer, Madrid is the ideal location for you. With that being said, visiting the city during its peak season can be beneficial as you might be able to get a variety of interesting deals and discounts as you travel, such as food vouchers and free drinks.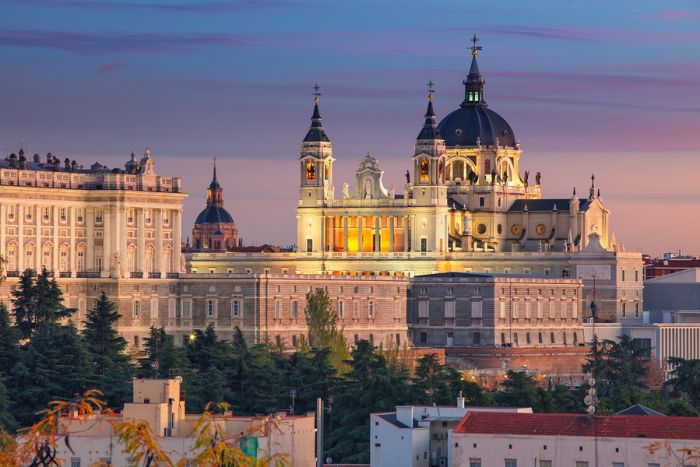 With that being said, Madrid is one of the most modern cities in Europe as it's the center of international business. However, this doesn't mean that it's entirely industrialized, as you'll still be able to enjoy the homemade glasses of sangria, watch the stunning flamenco dancers, and enjoy your time viewing beautiful paintings and spectacular architecture.
When you're tired of dawdling through museums and other ancient landmarks, Madrid can be a phenomenal palate cleanser, as it's also known for its amazing nightlife. You can easily take a night off from travel, visit one of the many local clubs, and dance the night away with the locals.
4. Seville, Spain
As another great city in Spain that is incredibly affordable to visit, Seville has a strong historical background and by spending even a day there, you'll learn much more than you ever imagined. You'll be able to truly feel the passion behind the bullfighters and experience the comfortable peacefulness during everyone's siesta in the afternoon. If you've heard about the most stereotypical lifestyle changes of a Spaniard, Seville is where you need to go in order to experience it all.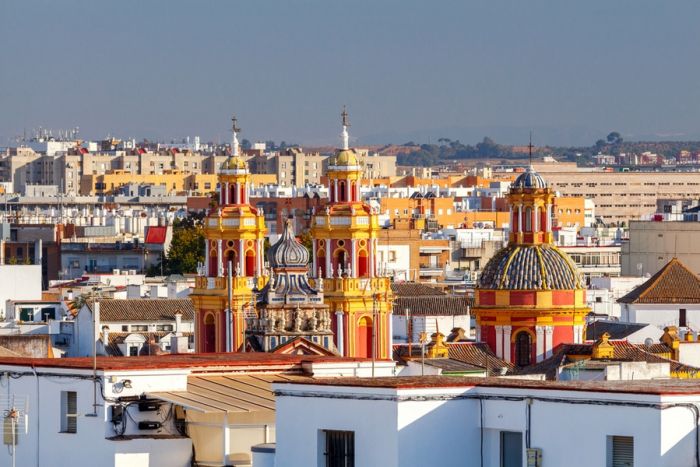 What also makes Seville quite interesting is that it has a strong foundation built from Christianity, Judaism, and Islam. All three of these religions are quite prominent throughout the city, giving you the opportunity to learn more about each.
The main thing to remember about Seville is that it's the ideal location for the type of traveler that wants to sit back and relax. They truly do live a slower and more comfortable lifestyle than what most city slickers would be used to, which is why it could be the perfect destination for you.
5. Brussels, Belgium
There is plenty to Belgium aside from their renowned chocolates (though, you must pick some up if you visit), and Brussels is where you can find it all. It is truly one of the best destinations for architecture buffs to visit, as the daunting gothic and baroque-style buildings that somehow perfectly frame the medieval streets will draw you in. It's quite the stunning contrast as you are constantly surrounded by all of this history with modernized businesspersons parading down the streets on their way to and from work.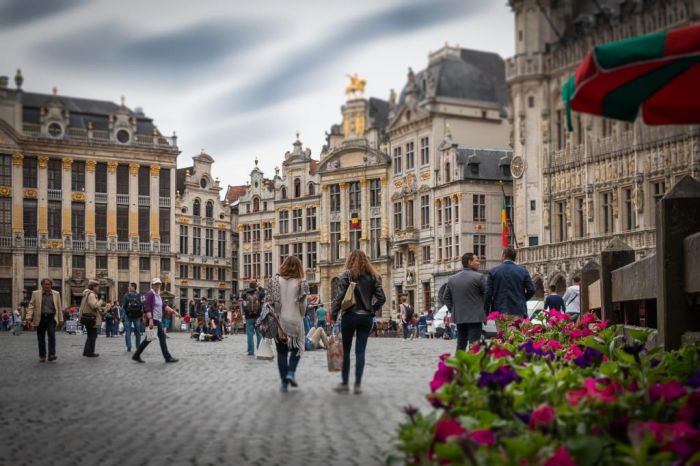 Brussels is also renowned for their food and if you're looking for a phenomenal and affordable European destination that will keep you craving more, this is the ideal place for you. In traditional Belgian fashion, you'll be able to order satiating three-course meals as well as some of the world's most brilliant beers.
One thing you'll surely notice during your time in Brussels is that it's more of a cosmopolitan city rather than a "tourist trap", with that being said, it's also one of the most diverse countries in all of Europe, which grew an interest in dozens of different museums, restaurants, and boutiques.
With so many places to choose from in Europe, finding the ideal and the least expensive destinations can be a chore. All you need to do is conduct a little bit of research, figure out what countries you'd like to see, and book your tickets. There are plenty of options open to you, all you need to do is make the jump!
Pin for later