The Most Underrated Cities in the US to Visit
last updated:
Apr 11, 2019
1287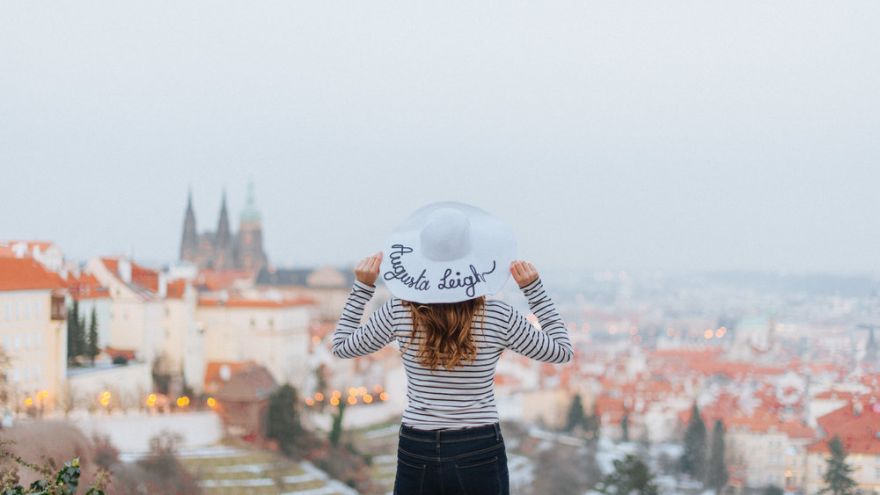 There are millions of people in the world that wish they had the time to travel, when in reality, absolutely anyone can travel, all you have to do is find the right place to go. Although it might be tempting to take off and go to Europe or the Caribbean for a week, you should also take the time to explore the things around you, such as phenomena cities within the United States.
You'd be surprised at how many fun-filled activities surround you, even if you seemingly live in the middle of nowhere. Next time you're getting ready to take a trip, why not spend a weekend visiting one or two of these phenomenal and underrated cities in the US?
1. Louisville, Kentucky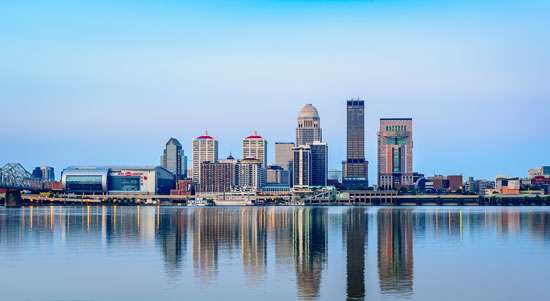 Aside from being the state where KFC originated from, Louisville, Kentucky has plenty to offer especially if you're the type of person that's interested in bluesy music and art. With a brilliant bluegrass music scene, you can easily find a variety of different live entertainment establishments ranging from family restaurants to bars. You'll also be able to appreciate the thriving art community with attractions such as the Kentucky Museum of Art and Craft as well as the 21C Museum Hotel.
2. Tucson, Arizona
For the traveler that is looking to have their belly filled and their hands dirty, you're really going to appreciate visiting Tucson, Arizona for the weekend. Ideally, you're going to want to travel away from the hottest times of the year as the sweltering heat can take away from the enjoyment of your trip, but the city surely has a lot to offer when it comes to wining and dining.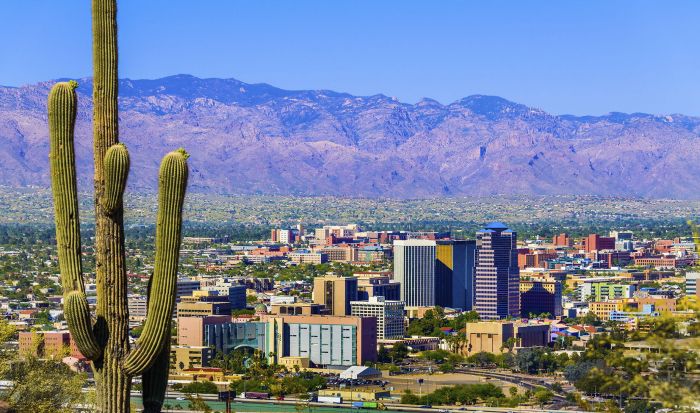 With fantastic barbecue restaurants (some of the best in the world) and dozens of craft breweries, you'll have the best time chowing on a rack of ribs and guzzling down some elevated beers that you wouldn't be able to find anywhere else in the world. Once you're all finished, you can end the night with a stunning cup of coffee or espresso from one of the many local roasters that take pride in how they brew each pot.
3. Philadelphia, Pennsylvania
As a city that is nestled right in between Washington D.C. and New York City, Philly is constantly forgotten as many tourists want to spend their time looking at the "big" attractions, when in reality, Philly has everything you'd ever need. With dozens of different historical attractions, museums, and monuments, it's essentially like getting just as much from Washington D.C. but in a more vibrant community.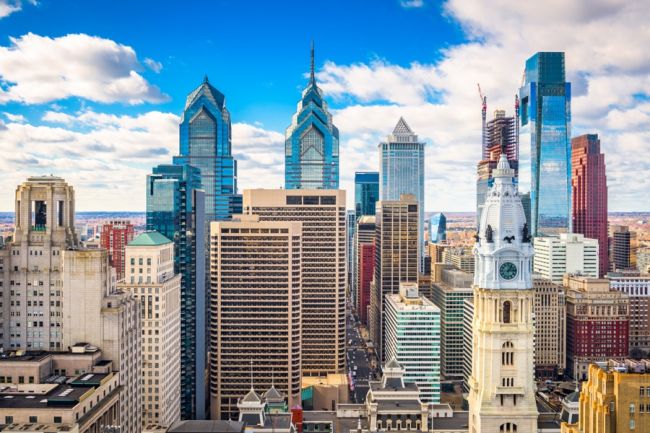 Philadelphia is also particularly known for their restaurants (especially Philly Cheesesteak), which is always important for the traveler that loves to try different types of food. Even if you had every intention on visiting someplace other than Philadelphia, you certainly won't be disappointed as there is seemingly something to do at every corner.
4. Greenville, South Carolina
If you're a fan of southern charm and spending your time outdoors in a quaint neighborhood, you're going to fall head over heels in love with Greenville, South Carolina. As arguably one of the most underrated cities in the United States, you won't have to worry about the hustle and bustle of city life, but more of the relaxed and laid back country life.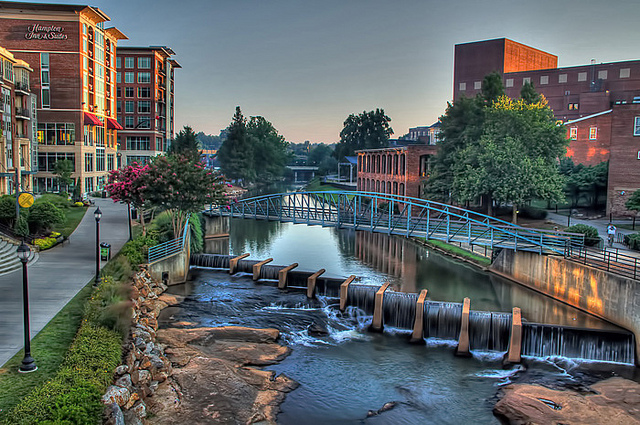 With plenty of outdoor activities for you and your family to participate in, not to mention the pristine quality of southern cuisine, you'll never want to leave. Greenville is such a brilliantly kept secret that even the locals appreciate the little amount of tourists that they get on an annual basis.
5. Rochester, New York
It's easy to see why relatively any city in New York State would be an underrated place to visit, especially when they're dealing with tough competition such as New York, New York. Rochester, however, could easily become your favorite place to visit on the weekends, especially if you're looking for a unique and upscale weekend getaway.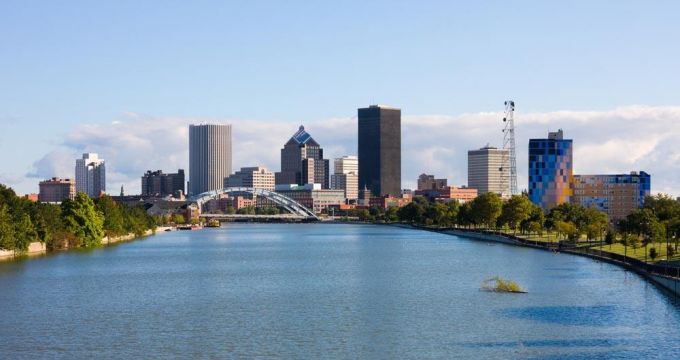 There are a few things that make Rochester as popular as it is, one of which being their multiple wineries. With establishments such as Flight Wine Bar, you'll be able to taste a wide variety of different ice wines and Rieslings from vineyards in the area. You'll also absolutely adore the outdoor public markets where you can pick up groceries and snacks, brilliant museums, and phenomenal restaurants that are sure to impress the whole family.
6. Grand Rapids, Michigan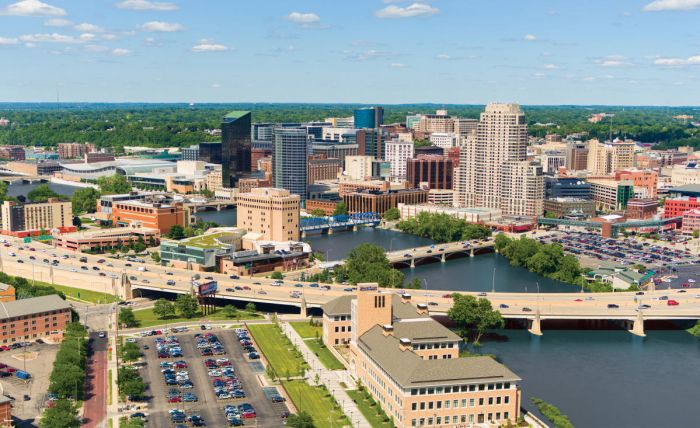 As another phenomenal city that focuses heavily on craft breweries, Grand Rapids is surely one of the places that you need to visit if you're a beer enthusiast. Not only that, but the city also boasts an exceptional amount of museums to keep you entertained throughout the weekend once you've had your fill of craft beers. For meals, you'll absolutely fall in love with the stunning restaurants that serve local produce in the best ways, encapsulating the true flavors of the ingredients they use.
7. Buffalo, New York
If you've ever thought about visiting Niagara Falls, you've undoubtedly thought of Niagara Falls, Ontario, Canada, but how about visiting them from the U.S. side? Buffalo, New York is one of the largest sleeper cities, mostly because it doesn't have the best reputation amongst cities close to the Canada/U.S. border, but it is a lot better than people think.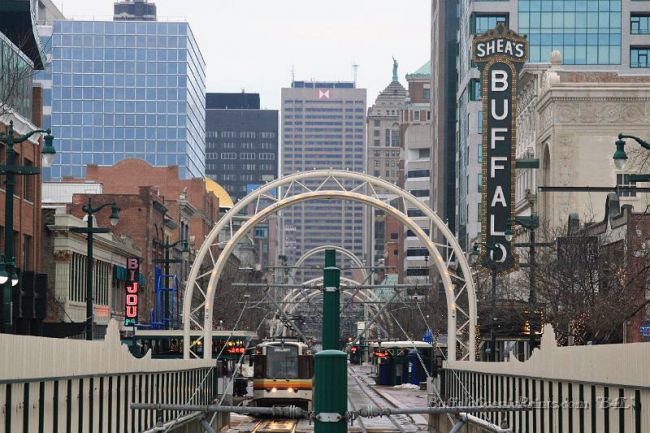 It's best if you visit Buffalo during the summer, as their winters are particularly harsh, and you can have the ability to take a stroll by Niagara Falls, take a voyage on a boat under the falls, and more. Buffalo, New York is also home to some of the most spectacular architecture in the world, which is something relatively difficult to find in the United States.
Pack Up and Get Out!
No matter how you look at it, there is likely an underrated city in your very own state, which means that it's about time you packed up your belongings and got out of the house! Even if it's just for a weekend, there's nothing better than being able to experience the amazing things that have been around you this entire time.
Pin for later