What Do Foodies Eat? A Guide To A True #Foodie
last updated:
May 31, 2018
3056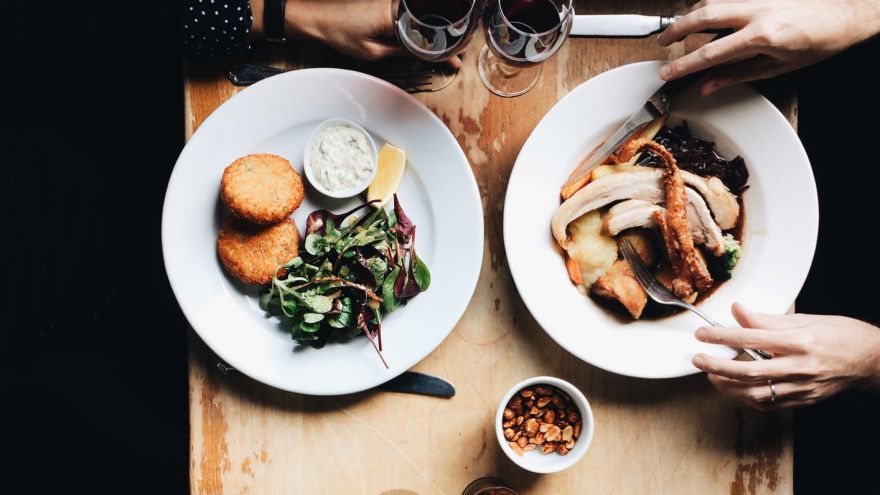 It's that time of year again when we're all stuck inside, walking across the kitchen to the fridge and opening the doors, and consider what our food options are to eat. Foodies are the type of people that push passed the box of pizza in the fridge and the Texas Toast to the back of the fridge, where hidden greens, vegetables, proteins, and other solo-foods that don't add up to much on their own, but taste great when you know what to eat them with-and how to cook them.
Foodies are no-nonsense cooks with a passion for health, adventure, and flavor. Foodies don't just eat brown or white foods. They eat across a rainbow of colored foods, aligning tips from happy and healthy eaters and genius cooks that work to turn often bland or simple foods into a magical meal for one, two, or the whole family.
Does this not sound like you? That's OK. This post is for all the foodie-wanna-be's that are hungry to become foodies, and have caught the healthy foodie passion! It is important to have the essential cookware and then the essential ingredients.
Kitchen Utensils
Whether you choose to stir a soup, or flip an egg, good utensil game is a foodie game-changer. In order to have an itch to cook good food, one needs the right utensils. Similar to the idea of quality over quantity, kitchen utensils should vary and make your cooking easier, faster, and more effective. Foodies want to be prepared to cook any food in a variety of ways. Flipping through their favorite chef magazine, they may be inspired to make chia seed pudding. A small whisk and a good wooden serving spoon will add make whisking coco powder, almond milk, vanilla, and chia seeds together in a large serving bowl, while the spoon adds some flare to the presentation, and the rugged look of nature's favorite dessert dish.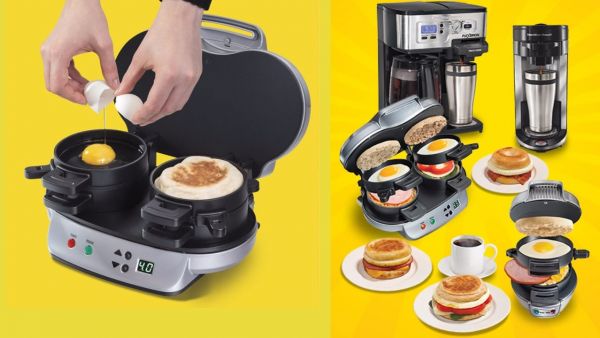 The kitchen utensil set is FDA approved, BPA free, and latex free-meaning you've fit all the right categories a foodie is concerned about when shopping for the perfect spatula or cooking knife. Durable silicon tops and stainless steel grips combine to make a strong, multi-functional utensil for cooking your latest dish.
Crock-pot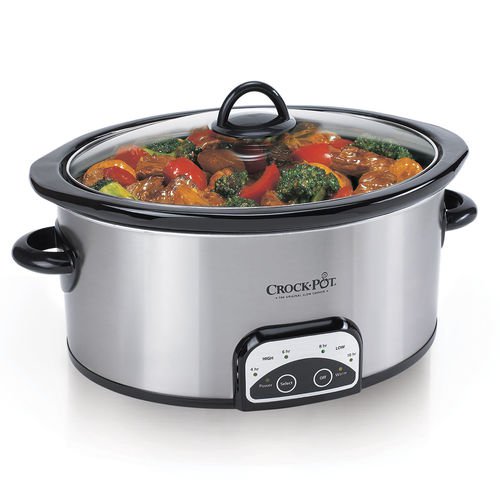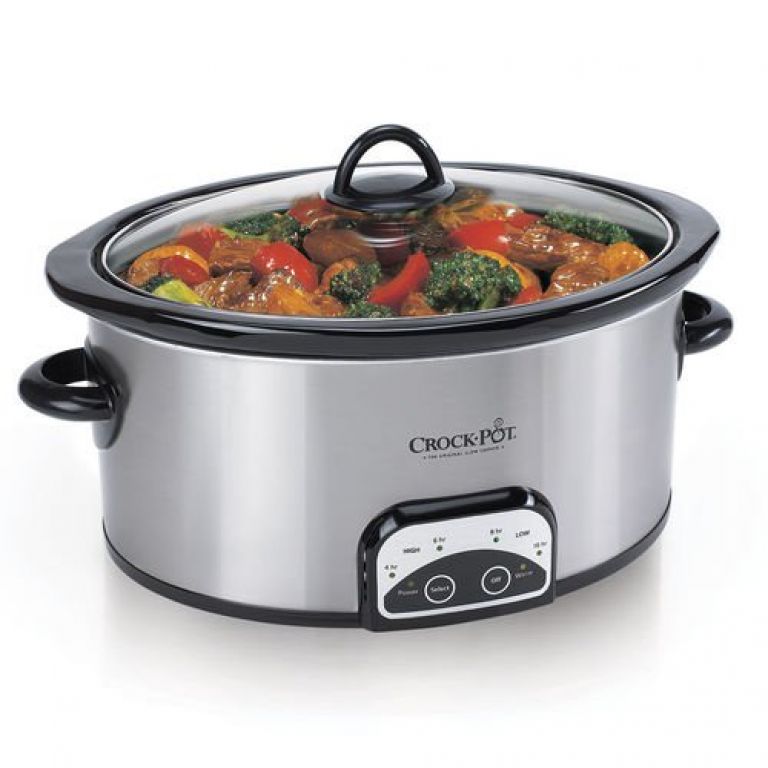 A slow cooker or crock-pot is an absolute must if you want become a serious foodie. Without the ability to cook overnight from the convenience of your phone, and without the option to cook large portions, you can kiss your foodie dreams goodbye along with fantastic soups, casseroles, and cauliflower dishes galore. The Crock-Pot 6-Quart Wemo Wifi Slow Cooker is a smart device that hooks up to your phone for easy temperature adjustment and no-stress, no-hassle monitoring of your food. Less stress leads to more adventurous cooking, and saves evening time to enjoy with friends and family instead of cooking something miraculous. The smart cooker enables you to be smarter and more efficient about your cooking, and gives you a lot more dinner options to choose from!
Once you have the gear, you're ready to get in the kitchen. All foodies know good quality food means everything, and healthy food is a must. If a foodie drew each of their 3 meals a day, you'd see every color of the rainbow appear. This is the goal, and the motivation to become a foodie! Greens will start tasting like wonder food and smoothies will be the new desserts!
Green Smoothies
If you have a busy day and you know you won't have time to eat a salad at lunch or have fruit as a snack to get in your daily nutrients, blend a smoothie! General rule for the perfect green smoothie: almond milk and/or water, oatmeal, chia seeds, peanut or almond butter, nuts or seeds, fruit, and any green you can find.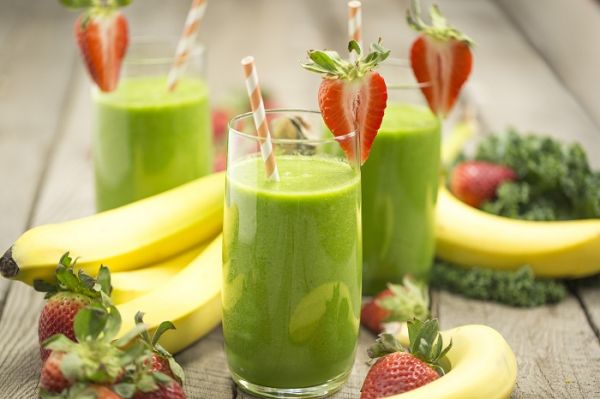 Use almond milk or water as a liquid, and add something hardy- like peanut butter for protein or oatmeal for oats. Next, add your fruit, greens, and healthies- like seeds, chia seeds, or nuts! This basic formula is both filling and nutritious, and will add a glowing green or red to your food rainbow. If you'd rather spend the rest of your foodie talents on hardier, less nutritious meals, a smoothie is a great way to start your day.
The base of almond milk or water is a must, and will make sure to cream-up the hardier ingredients in your smoothie. The Australian brand of Almond milk, Pure Harvest, or Almond Breeze contains between 2-10% of almonds. Know what brands to look for, considering a lot of the different types of milk, like almond milk, contain a lot of sugar (go figure). It might be best to stick with nuts and use water, but this is a hard-core food choice.
Pasta Bowls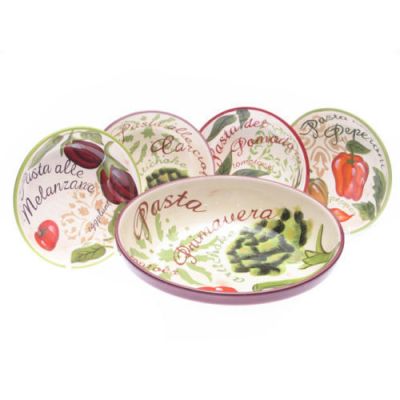 It's what you put on the pasta that counts! Foodies know their food pyramid- and they also know it is outdated. What was once a bowl of pasta and meatballs is now a bowl of pasta and seaweed- or pasta and vegetables!
Grated zucchini over elbow pasta, drizzled on a little olive oil, sprinkled on some lovely purple dulse (see below for info on diet-friendly algae!) flakes for added nutrition and color, and there you have it. A quick, easy, and nutritious dinner. Add some tomatoes and garlic to add extra zest.
Seaweed or Kale
Kale and seaweed are recommended additions to any person's diet for the proper intake of Amino acids RDI's, Cysteine, and Methionine. Arginine is also found in both kale and seaweed, and is necessary for all infants to grow! Both kale and seaweed are superfoods and have their own strengths.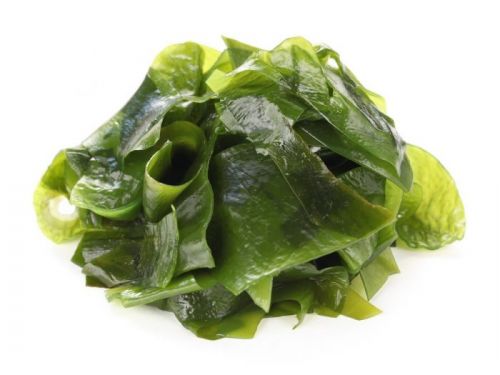 Kale is high in nutrition value, particularly vitamin K, A, and C. It is a way to get daily amounts of nutritients without the heavy calories.
Dulse is such a foodie fad right now. Foodies say seaweed is the new kale! Loaded with vitamins and kid-friendly, seaweed can actually taste delicious in a dish of pasta or sushi rice bowl. Dulse is a type of sea vegetable similar to seaweed, which can be added to meals like soups, salads, casseroles, or pasta/rice dishes. It's incredibly nutritious. It helps to build strong bones because it contains many minerals, like calcium, magnesium, and iron. It also lowers blood pressure!
Both kale and seaweed are incredible ingredients to add to your meal. Bake them in the oven and make seaweed or kale chips with a dash of sea salt, olive oil, and red pepper flakes. Even better, add the crunchy chips on top of your eggs or breakfast sandwich.
Veggie Noodles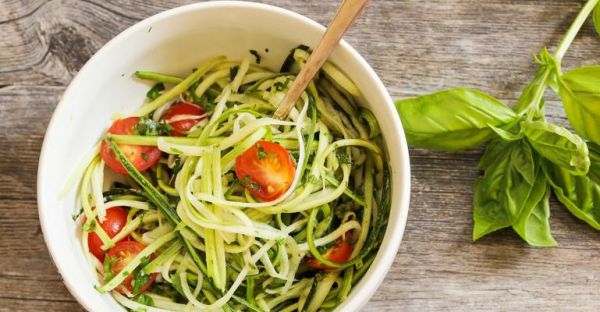 Another way to stir up a good pasta bowl is to cut out the whole grain pasta altogether and make the switch to vegetable noodles! Grab a few zucchinis or butternut squash, and use a zoodle maker or grate the veggies with a cheese grater. The vegetables will transform into beautiful string of pasta! Quality tomatoes and olive oil will make the dish just perfect. Try adding toasted nuts, lemon zes or for even sun dried tomatoes.
You'd be surprised how much a bowl of zucchini noodles can taste like a pesto pasta bowl when you add home-made pesto or a protein like chicken, shrimp, grilled octopus, or crispy tofu!
Fish is the new Chicken
Get comfortable with frozen bag of shrimp, tofu, and octopus! There are a million ways to add protein to your diet and avoid the lull in energy and ingesting a piece of steak that sits in your belly for up to half a day!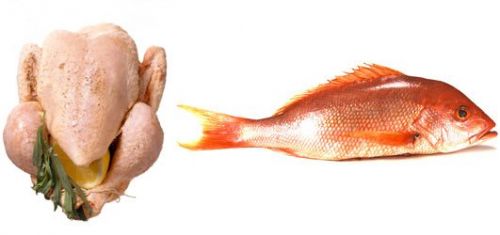 Frozen bags are laminated and made to be preserved a last longer than traditional fresh bags of food. Often times, they are wash and included in the bag without the same preservatives you'd find on fresh food. Depending on where you shop, you'll see whole food aisles dedicated to frozen goods!
Frozen food is quick and easy. De-seal the bags, run the food over cold tap water, and saute the frozen protein with your favorite vegetables. Â Check labels and be smart about what you put in your body! Frozen food is a good thing to read up on. Check if the bag of shrimp or chicken has been farmed or wild as well as the country of origin. Support local products and support wild catch when you can.
If you want health skin, bones, and hair and maintain a healthy immune system, go for wild catch in frozen bags! If not, look for organic products. Many are APA approved and don't utilize the antibiotic spray or high corn fishfeed. (However, discussing the term organic is a whole other level of crazy, misinformed labelling, so we'll skip the entire discourse.)
Fish make great pairings in pasta, rice, and vegetables bowls, and are also fantastic additions to your diet to make sure you're keeping up with proteins and heavier foods that will leave you feeling fuller longer.
Pin for later