This product is listed here: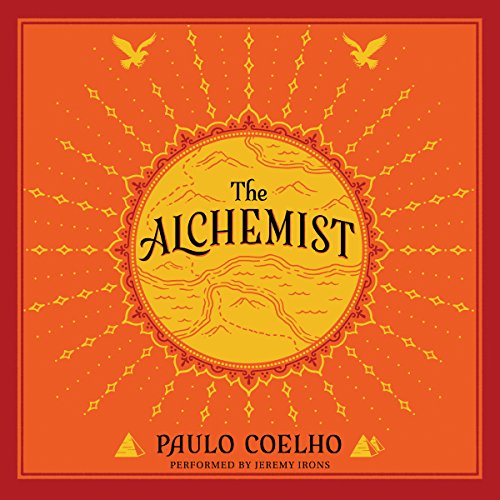 The Alchemist: A Fable About Following Your Dream
Most times, books will have a more profound lesson in the story at hand. Novels are not only great for passing the time or unwinding but also useful in self-actualization, spirituality, and career. However, the selection depends on what one is seeking to achieve or learn about.
Audiobooks are great for busy people and make it easy to understand the storyline. This audiobook, the Alchemist is suitable for everyone that is seeking direction as far as spirituality and self-appreciation are concerned. It can be a gift for a friend, family or colleague for any special occasion.
Detailed information about The Alchemist: A Fable About Following Your Dream
The book talks about a story of a young man that left his home in pain to find treasures in the lands of Egypt. Along the way, the boy named Santiago comes across a woman, a man that claims he is a king and an Alchemist. All these individuals point Santiago toward the direction of where the treasures lie.
No one has the exact idea of where the treasures are found or how this young boy will overcome his journey. But, in his quest to fulfill his dream, he discovers the journey of meditation regarding his life and the experiences he goes through. This beats the odds of seeking worldly material things to finding himself in the process.