This product is listed here: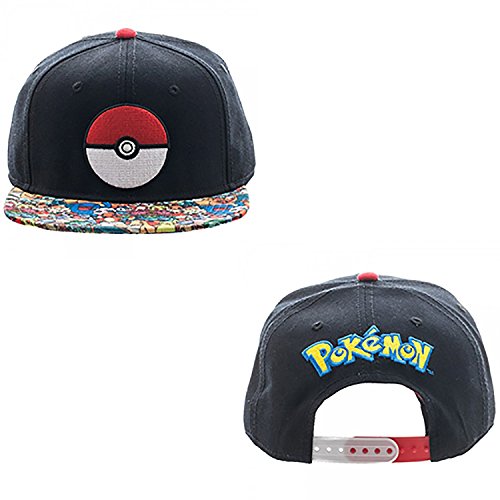 Pokemon Pokeball Snap Back Hat Fully Reviewed
This Pokémon Pokeball snapback hat will be the coolest thing to gift to a Pokémon fan. Pokémon is almost everywhere, and now there are a million ways to enjoy all things Pokémon and this snapback hat is without one of the coolest ways for a fan to express their love for Pokémon to their friends and peers.
There is no better way to say "I choose you" to a Pokémon fan than giving them this beautiful hat. It's a perfect throwback that's hard to find anywhere else. This hat will be the best thing to happen to a Pokémon trainer as it excellently completes the Pokémon look.
Detailed information about Pokemon Pokeball Snap Back Hat Fully Reviewed
This hat is adorably cute and with admirable quality. It is made of 68% acrylic material, 20% polyester, and 12% wool. The blend of these three different fabrics makes the hat soft to the skin and comfortable to wear. The materials give it a nice firm hold which makes it fit snug on the head. The hat is also amazingly durable, and you can be assured that the receiver will enjoy having this Pokémon Pokeball hat for a long time.
So, if you have a young one who is all crazy about Pokémon-Go, you can now add to his Pokémon collection with this super cool snapback hat. It measures approximately 7" LX10"WX10" w.
WHY WE LIKE IT?
Made from a blend of materials which gives it good quality and makes it comfortable to wear
It has a snapback at the back to adjust to the right fit
It features a beautiful Pokémon embroidery and a lovely Pokémon characters pattern at the front which gives the hat style and character
It's a one-size fit all
WHY WE dont LIKE IT?
None
What we love about this product
This hat is absolutely stylish. It's a one-size-fits-all. Even though it has an adult fit, the adjustable snapback can be adjusted to make it fit the young ones from the age of 8years.