5 Personalized Wedding Gifts: Affordable & Unique!
last updated:
Nov 05, 2020
1224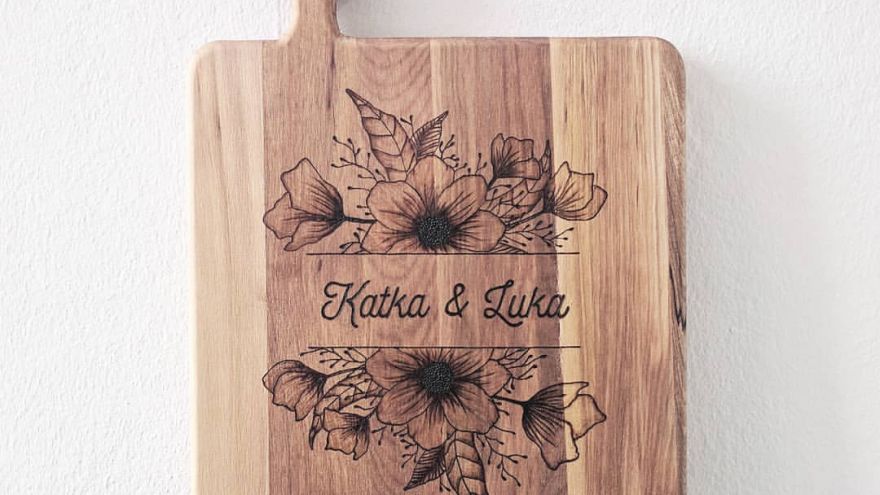 Personalized wedding gifts have a particular feel to them. They're far more unqiue than cash and are a great idea for the couple that already has everything. Every person plays a unique role in a wedding, so why not give a gift that is equally as unique?
With these five great ideas, you'll be well on your way to creating a gift that the bride and groom will love. We also love the idea of personalized wedding gifts because they can be quite inexpensive to make!
1. Personalized Duvet and Linens
It's common for guests to gift home goods to a newly married couple. Especially if they intend on moving in together after saying their vows. Why not take a traditional duvet and linen set to a whole new level? When personalizing bed linens, you have complete control over how you want to make them look.
You can embroider their new last name onto the bottom of the duvet or even screen print a funny image on the sheet set. We also love the idea of creating your own ribbons to add a little extra flair to a duvet.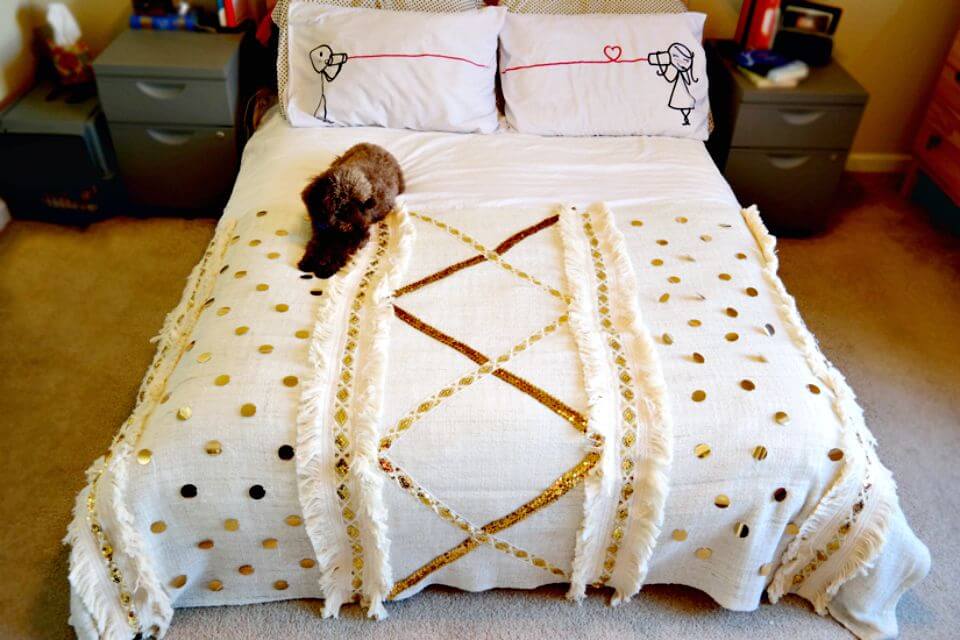 The most important thing to remember is that this craft usually takes a little more effort than the other ideas on this list. If you're someone who's not particularly crafty, you might want to choose another idea. You'll surely not want to try your hand at something you're inexperienced at for a wedding gift.
2. Customized Bowls and Platters
You would be surprised at the sheer amount of couples that would appreciate receiving serving dishes as a gift. There's nothing quite like throwing a party and having your own unique serving platters and trays to show off to your guests. It's also incredibly easy to customize things such as plates, bowls, and platters. All you're going to need is a little bit of food-safe paint and a touch of creativity.
In fact, with the right ideas in mind, you can create luxurious designs that emulate high-end designers. For example, with some black paint, you can create dishes that look similar to Kate Spade serving dishes.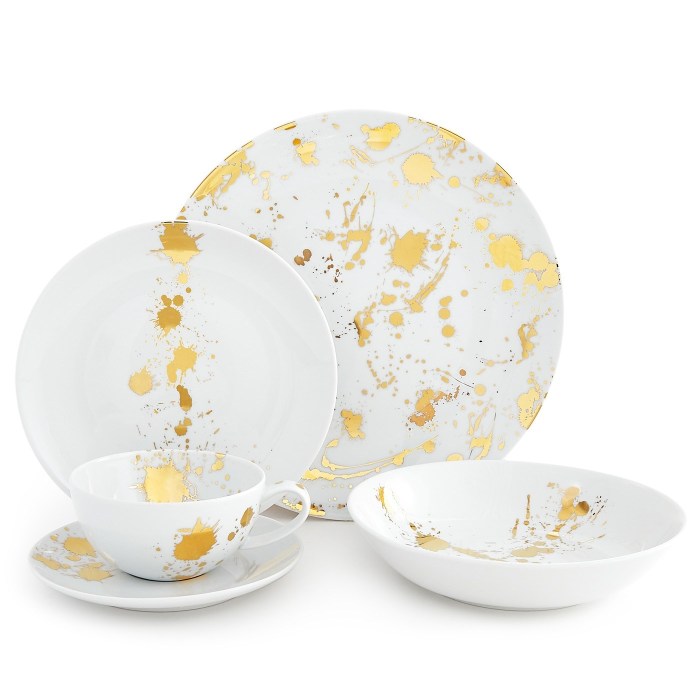 You can even take this idea a step further and transform the look of coffee and tea mugs as well. This will give them a beautiful set of dishes that they'll love to bring out for special occasions.
3. At-Home Herb Garden
If the newly married couple is a fan of cooking, you can bet they'll appreciate having their own herb garden. There's nothing quite like adding your own herbs to delicious meals to improve their taste and quality.
The best part is that there are plenty of ways that you can create amazing herb gardens that are suitable for any home. Herbs are also relatively easy to take care of, so the bride and groom don't need to have a green thumb.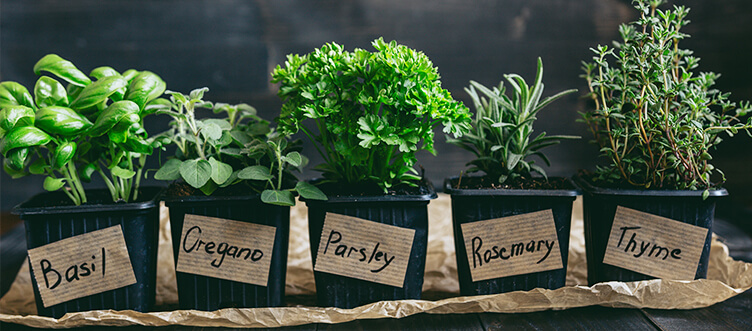 Our favorite idea is to fill mason jars with dirt and an assortment of herb seeds. This way, they can display the herbs on their windowsills or on the counter in their kitchens. The mason jars give them an extra homey feel and will add to the aesthetic of any room.
If you're looking for an even easier way to create your own herb garden, there are DIY kits that you can buy online as well. These kits come with everything that you'll need to prepare the garden for the gift.
4. Memory Scrapbook
After the wedding, the couple will likely be too busy enjoying their newlywed bliss. With that being said, they're going to be very unlikely to sit down and create their own scrapbook.
However, having a physical memory of the events leading up to their special day is something they'll appreciate for years to come. Why not take on the task yourself and make sure they have their own wedding scrapbook to use for memories?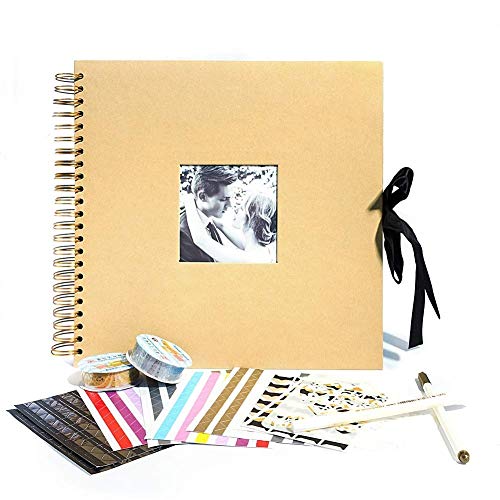 This is a fantastic idea for a bridesmaid or a family member who has been invited to every event leading up to the wedding. Make sure that you capture all of the most important moments, such as shopping for a dress, the bachelor/bachelorette party, and even choosing bridesmaid dresses. You can also ask other people for the pictures that they have taken so you can add photos from different perspectives.
If you'd prefer to opt for a different idea, you can also do a relationship scrapbook as well. You can dedicate each page to a special event that happened during their time together leading up to the wedding. This can include their first date, the engagement, the first time they announced they were married, and more.
5. Customized Coasters
Most people don't realize the importance of having coasters until they throw their very first party. In fact, most homeowners won't go out of their way to buy coasters until they're needed.
With customized coasters, you can give the bride and groom something they'll be sure to use for years to come. We love this particular idea because it's so easy to put together! There are so many options to choose from, as you can create photo coasters or simply paint wooden coasters to add a little pop of color in any room in their home.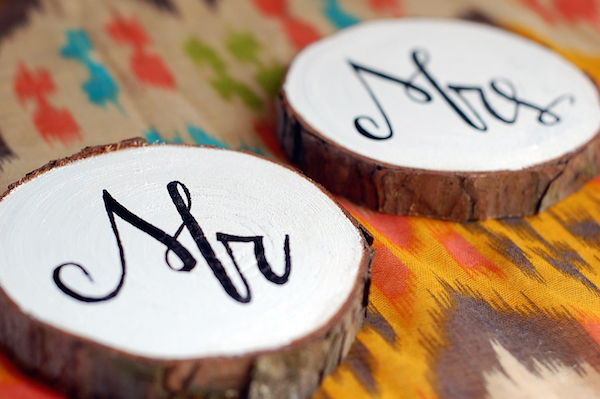 You can also choose from a wide variety of materials, though you're going to want to choose something that is water-safe. If you're not the most creative person, you can contract independent designers to create the coasters for you. That way, they look homemade but still have a professional flair that will add to the beauty of their home.
Picking the perfect wedding presentcan be stressful for anyone, especially if you don't want to buy something off the registry. With the help of one of these five ideas, you'll be able to give a gift that will be used.
Above all else, personalized wedding gifts is something that people will cherish for years to come. Why not give the bride and groom something that they can appreciate for years to come and show off to friends and family members?
Pin for later