10 Cookbooks on Our Wish List!
last updated:
Dec 17, 2018
1858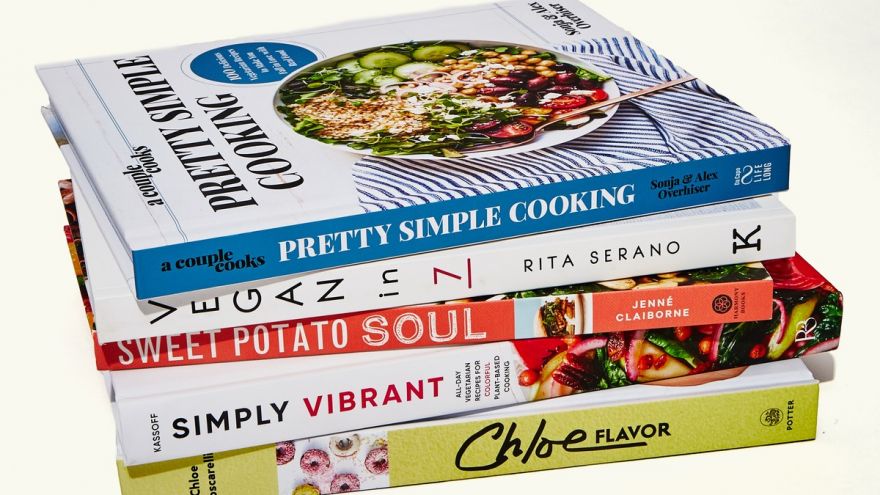 One of our favorite things to do is get in the kitchen and make a delicious meal for friends and family. Cooking doesn't just result in great food, it is also a great bonding activity to share with others- your spouse, children, parents, or close friends. Cooking (and eating) brings people together!
While the act of cooking might be a joy, what is sometimes more of a challenge is deciding what to make! There are endless amounts of recipes to be found everywhere, and narrowing down the list to come up with the perfect menu can sometimes feel impossible.
Enter – the cookbook! We love a great cookbook. Filled with unique food options, a perfect cookbook in our eyes must also provide excellent, easy to follow recipes that ensure you can make even the most difficult of food dishes. With a condensed list of options, it is our favorite option when thinking up something to make.
This holiday season, there are so many wonderful cookbooks for sale. Perfect as gifts for friends and family (or as a gift for yourself!) these cookbooks offer unique recipes spanning breakfast, lunch, dinner, dessert, and of course, drinks! If you are wondering what the best cookbooks are, why not check out our wish list? We've compiled our 10 top ten cookbooks that we would just love to add to our collection. You'll probably want to add them to yours as well!
1. Cravings: Hungry for More by: Chrissy Teigen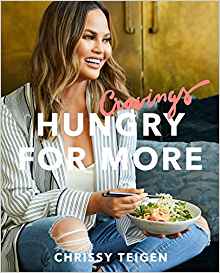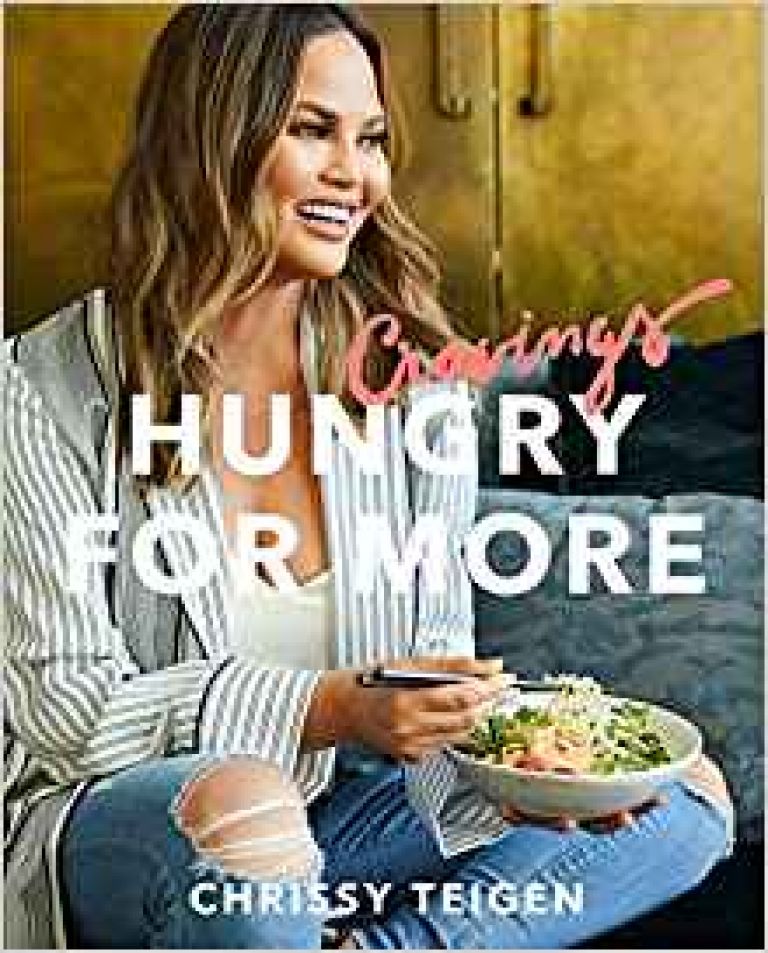 First up on our wish list is the highly anticipated follow up cookbook to her first one, it's Cravings Hungry For More from Chrissy Teigen! The original Cravings was a bestseller, and this one is sure to follow on the same track. Filled with delicious, unique recipes, we love that this cookbook also reads like a comedy memoir as well!
Teigen's sense of humor shines through brilliantly in addition to her delicious recipes, each one sounding better than the last. If you want a well-rounded book filled with breakfast, lunch, and dinner options, this is a great book that we would highly recommend.
2. The Instant Pot Electric Pressure Cooker Cookbook: Easy Recipes for Fast & Healthy Meals by: Laurel Randolph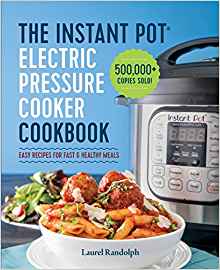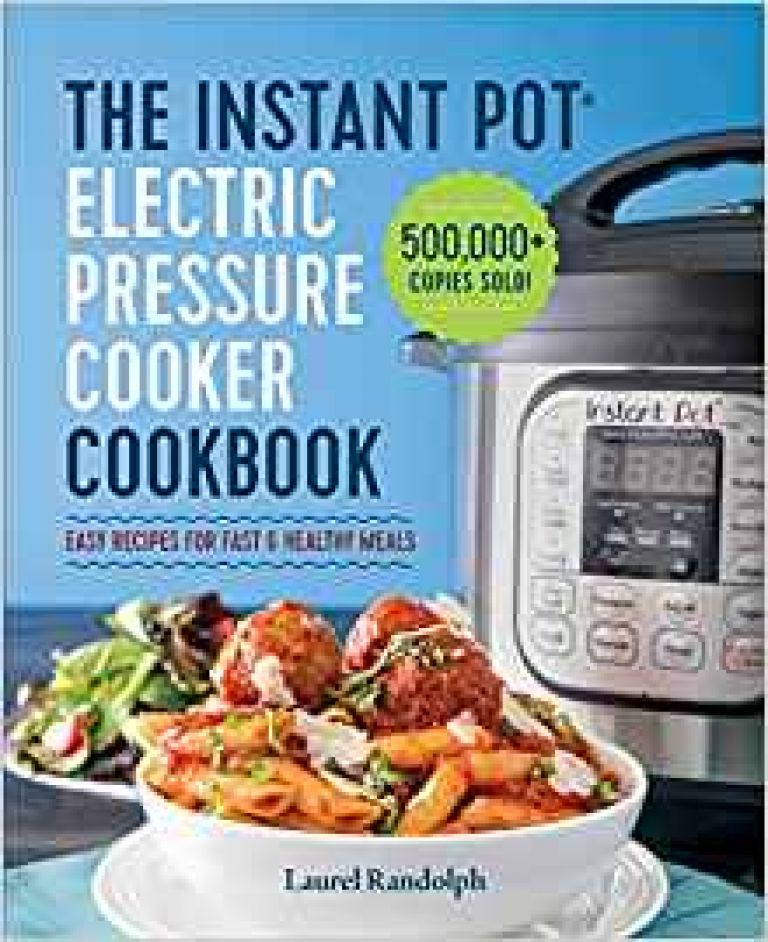 For years, the crock pot dominated the cooking world, and with good reason. Simply set it, and forget it! Known as the quick and easy way to get dinner on the table, it seems that everyone now has one in their home. Lately, though, there has been a shift to the new kid on the block, the Instant Pot!
Not only can the Instant Pot be used as a slow cooker, it can also do things like saute food and be used as a pressure cooker in order to cook food, you guessed it, in an instant! This cookbook is the only one you'll ever need if you own an instant pot, filled with tons of easy (and healthy) recipes that will make dinner a breeze each and every day!
3. Magnolia Table: A Collection of Recipes for Gathering by: Joanna Gaines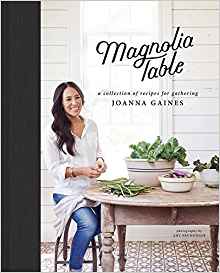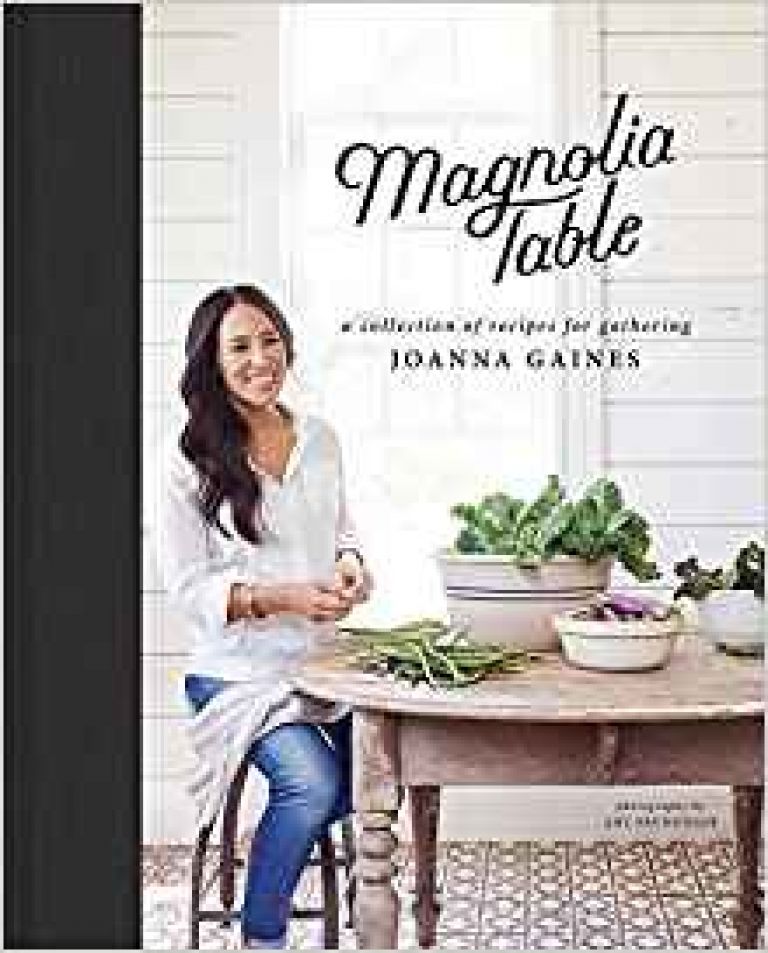 You probably know her best for her distinct interior design, but did you know that Joanna Gaines also wrote a cookbook? Titled Magnolia Table, this is an excellent cook book that is filled with recipes that include Gaines family recipes, as well as recipes that are served at her and husband Chip's restaurant of the same name.
Filled with comfort food classics, this is the perfect cookbook to add to your collection and will be the perfect option to call on whenever hosting a family gathering.
4. The Food Lab: Better Home Cooking Through Science by: J. Kenji López-Alt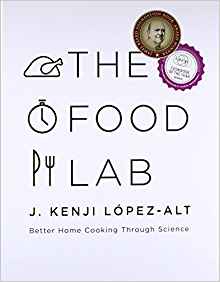 If you are looking for a unique cookbook that will truly teach you a lot about the science of food, The Food Lab is the book for you. Instead of just reading through a recipe that will tell you how to prepare the perfect steak (for example), this book takes things one step further to explain why the cooking process works how it does. It is a fascinating look at the actual science of food that will teach you so much, including great tips and tricks for simply cooking food better!
If you want to learn some easy recipes, and just become a better cook overall, this is the perfect cookbook for you. Complete with tons of beautiful quality photographs, this is one of the most innovative cookbooks out there, and that easily makes it an entry on our wish list!
5. Whiskey in a Teacup: What Growing Up in the South Taught Me About Life, Love, and Baking Biscuits by: Reese Witherspoon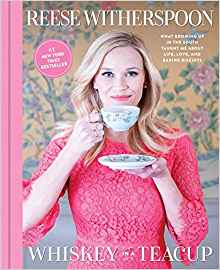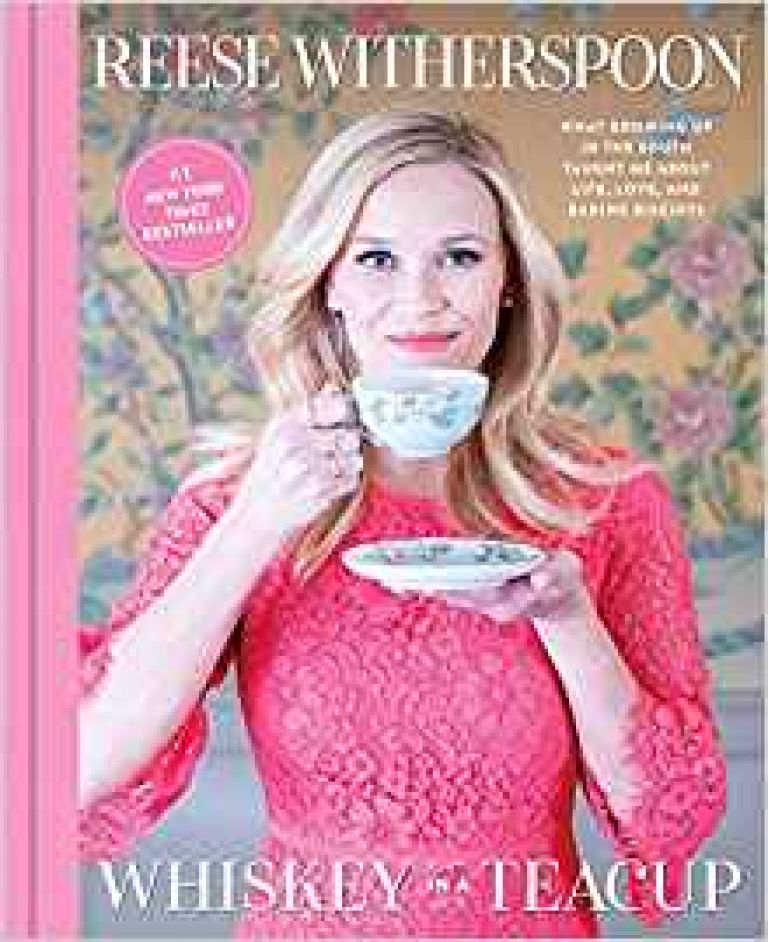 Another celebrity cookbook has made it on our wish list, this time coming from actress Reese Witherspoon! A fun mix of recipes, family stories, and tips on everything from hosting parties to Christmas traditions, to even hot rolling your hair, and so much more, we love how diverse this cookbook is and think it is the perfect addition to anyone's collection.
If you are from the south yourself, or simply want to know more about what it really means to be Southern, Whiskey in a Teacup is the cookbook for you. A fun cookbook with delicious southern recipes, this is truly a must have and an easy addition to our wish list.
6. The Complete Mediterranean Cookbook: 500 Vibrant, Kitchen-Tested Recipes for Living and Eating Well Every Day by: America's Test Kitchen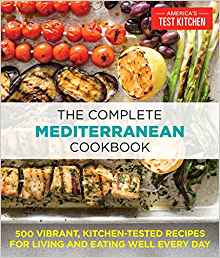 Next up on our list is an excellent cook book that delivers two things that seem often hard to combine: food that is both healthy and delicious! Known as one of the healthiest diets out there, the Mediterranean diet is one enjoyed by many because of how delicious the food is while also being incredibly healthy.
This cookbook provides 500 recipes that are true to the Mediterranean diet and perfect for anyone devoted towards a healthier future. This is the best, easiest way to ensure you are making delicious, healthy meals for you and your entire family. Each recipe more delicious than the last, this is a cookbook everyone should have. Whether you adopt a full Mediterranean diet, or simply try to incorporate some recipes into your diet, either way you are sure to enjoy delicious recipes that also come with no guilt attached!
7. I'm Just Here for the Drinks: A Guide to Spirits, Drinking and More Than 100 Extraordinary Cocktails by: Sother Teague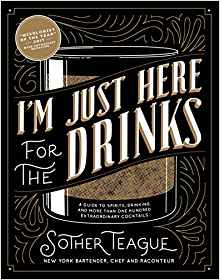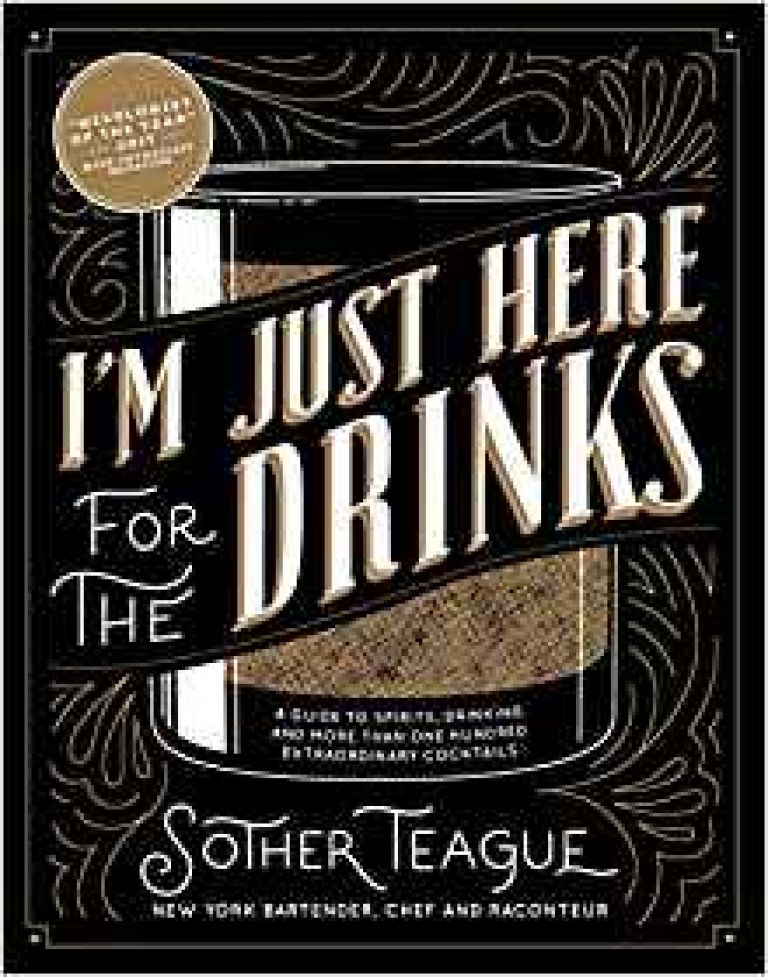 Who says cookbooks have to be about food? After all, some days we can all admit that the best part of a dinner party is- the drinks! To that end, this cookbook I'm Just Here For The Drinks is the perfect fun cookbook to add to your collection and will give you tons of excellent ideas for all your next parties!
With over 100 drinks included in the book, you will have inspiration for years to come, and your guests will certainly be excited to come to all your parties. This cookbook also includes tons of great facts about the history of various spirits both old and new, making it a fun read that will also give you tons of new trivia facts!
8. Every Day Easy Air Fryer: 100 Recipes Bursting with Flavor by: Urvashi Pitre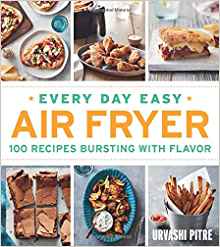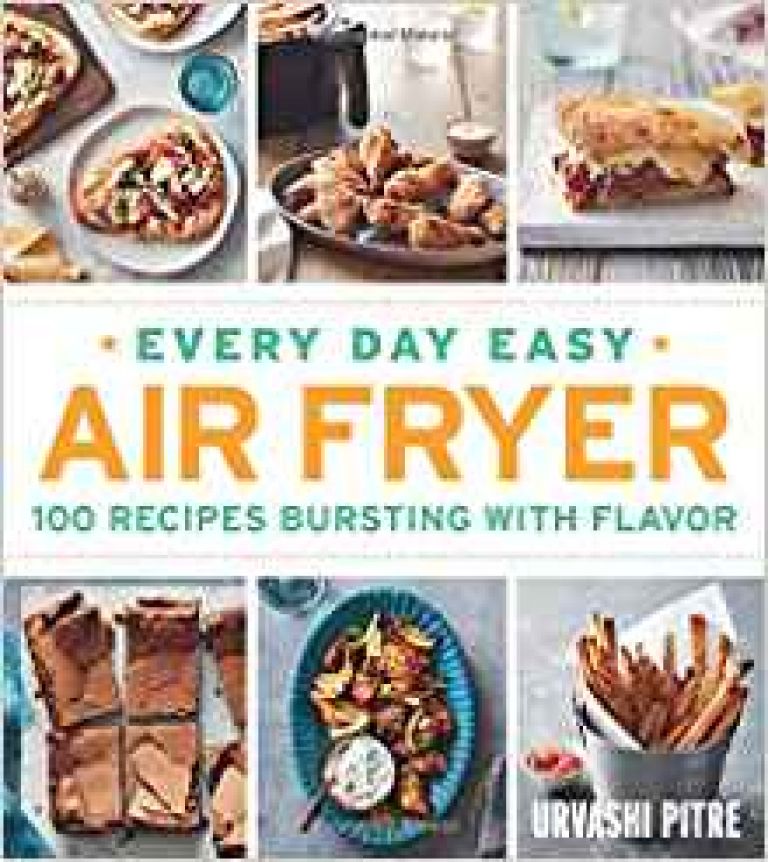 In addition to the Instant Pot, another recent cooking technology has become incredibly popular, the air fryer! Seen as the quicker, healthier way to enjoy fried foods, air fryers have become the must-have kitchen accessory. Once you've got one, you need to know how to use it! Because it is a totally innovative way of cooking, it is best to have recipes that are designed specifically for it.
This cookbook is just that, and it is filled with 100 excellent recipes, including side dishes, main entrees, and even desserts! We look air fryers because they are so easy to use, and it still blows our mind that you can so quickly make fried food without any oil. It almost seems like magic! This cookbook will give you plenty of ideas for using your own air fryer, it is a must have in our opinion!
9. The Perfect Cookie: Your Ultimate Guide to Foolproof Cookies, Brownies & Bars by: America's Test Kitchen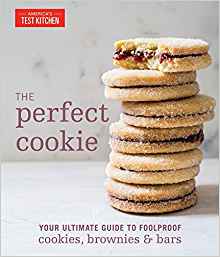 Of course, sometimes you just need a classic cookbook that will help you with everyone's favorite meal- dessert. Baking is widely considered one of the most difficult parts of cooking. Get your ingredients a little bit wrong, or prepare them incorrectly, and you'll have flat, hard cookies that no one will enjoy.
With The Perfect Cookie, those days are gone! Complete with recipes for cookies, as well as other common desserts like brownies and bars, this is a wonderful cookbook that makes baking easier, and more fun, than ever! You'll have perfect cookies each and every time you use this cookbook, making it pretty much an essential come the holiday baking season!
10. The Southern Living Party Cookbook: A Modern Guide to Gathering by: Elizabeth Heiskell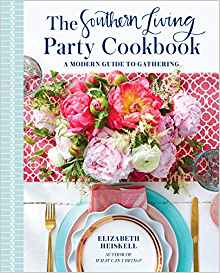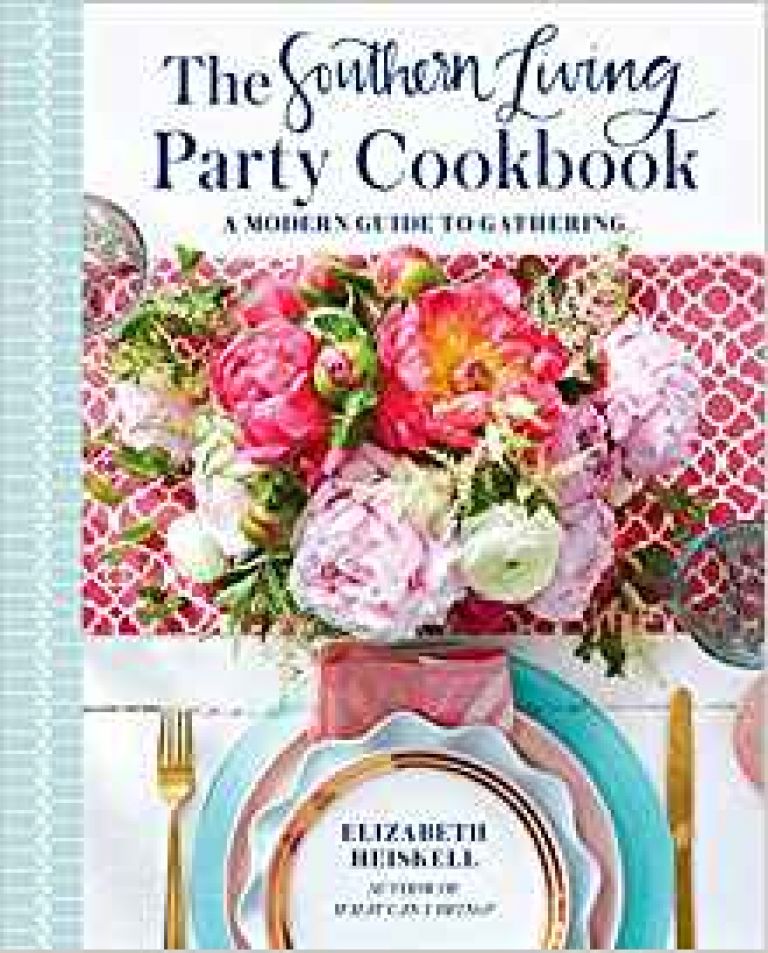 Finally, we love this Southern Living Party Cookbook, as it is a complete guide to throwing a wonderful party, complete with decorating tips, serving guidelines, and of course, delicious recipes. The gorgeous photography throughout the book also provides perfect inspiration for your next party decor, and the stories weaved throughout the book make this a fun read and so much more than just a cookbook.
With plenty of classic Southern Living recipes, along with plenty of new additions, this is a great cookbook to have on hand all year long for all of your parties.
Wrapping Up
So there you have it! Our cookbook wish list is filled with so many great options- from practical books that will have you serving up dinner in a flash, to fun options that will have you creating unique cocktails and desserts, there is something for just about every mood, every season, every meal!
Which cookbook tops your wish list? Let us know! Happy cooking!
Pin for later